Second Taigei-class Attack Submarine JS Hakugei Launched
Kawasaki Heavy Industries launched the Hakugei attack submarine on October 14 at its Kobe Works' No.1 Building Berth. The Taigei-class attack submarine entered the water for the first time at 12:50PM, after Vice-Minister of Defense Kazuhida Shimada ceremonially cut the rope tying the submarine to its berth. Other officials present at the ceremony included Chief of Staff of the Japanese Maritime Self-Defense Force Admiral Hiroshi Yamamura, Secretary of Acquisition, Technology & Logistics Agency Atsuo Suzuki.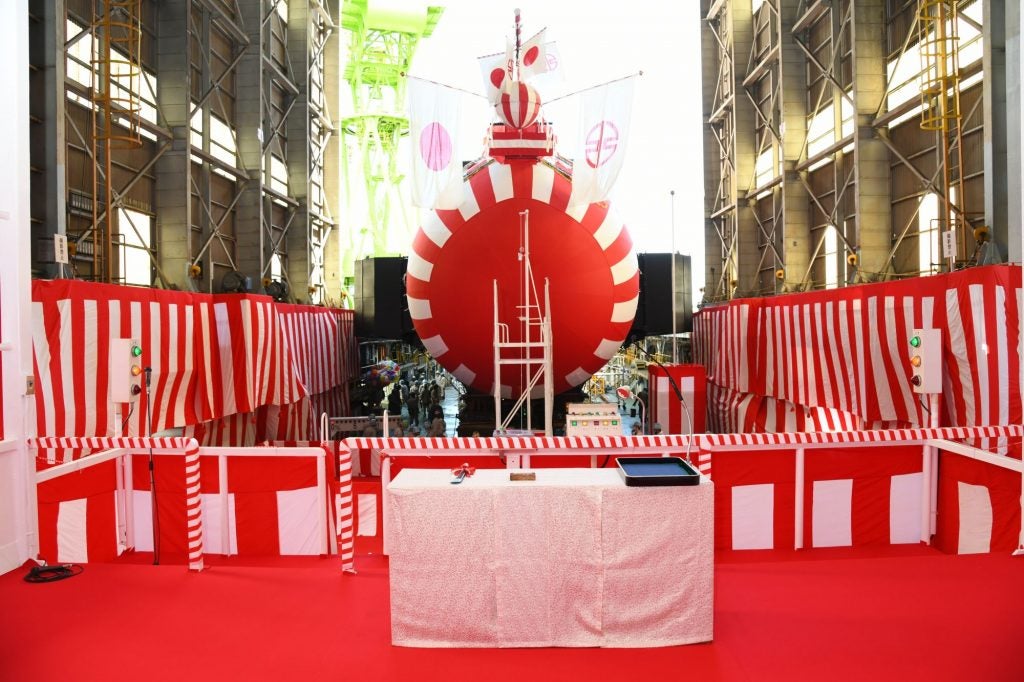 In keeping with the theme of whale-derived names for the class started by the Taigei (or Great Whale), the Hakugei is named after a white whale, more specifically a white sperm whale. The Hakugei is the first submarine to use the name, with Defense Minister Nobuo Kishi selecting it from a pool of potential names submitted by JMSDF units. Delivery of the Hakugei to the JMSDF is planned to take place in March 2023, following the completion of equipment installation and sea trials. The Hakugei will be the first operational submarine of the class, with the Taigei to serve as a dedicated testbed for future submarine technologies.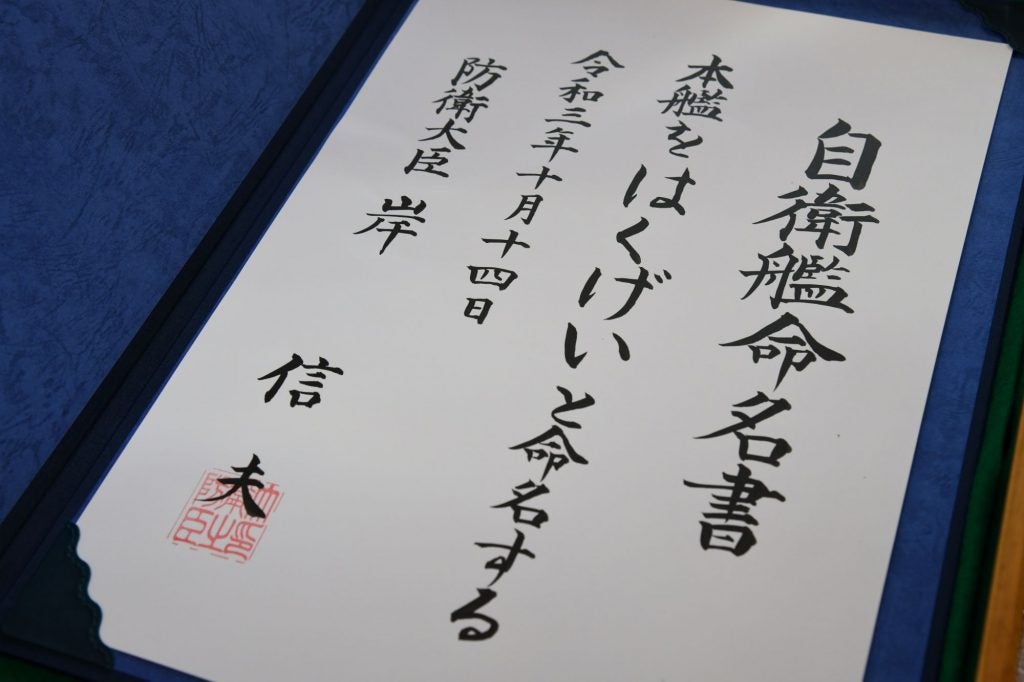 Like its sibling, the second member of the Taigei class of diesel-electric submarines uses lithium-ion batteries for energy storage, with their increased energy capacity allowing the batteries to double as the submarine's means of air-independent propulsion. While the last two submarines of the preceding Soryu class also used lithium-ion batteries in place of lead-acid batteries and Stirling engine air-independent propulsion systems, the Taigei class was designed to use lithium-ion batteries from the start. The JMSDF is the sole known operator of submarines powered by lithium-ion batteries, with other claimed performance benefits including longer endurance at higher speeds and reduced maintenance demands.

Other improvements on the 3,000 ton submarine include increased automation, new quieting measures, and improved sensors. Like the Taigei, improved facilities for the Hakugei's crew of 70 includes separate bathrooms, living areas and bedrooms for female crew members.