Project 636.3 'Magadan' Submarine Joins the Russian Navy
The Russian Ministry of Defense announced on Tuesday, October 12 that the Project 636.3 Kilo class 'Magadan' diesel-electric attack submarine has entered service with the Russian Pacific Fleet. The announcement said, "A large diesel-electric submarine, 'Magadan,' of project 636.3, was delivered to the Russian Navy at a ceremony held at the Admiralty Shipyard in Petersburg." The announcement also said that during the commissioning ceremony, "The flag of St. Andrew [Russian navy] was hoisted on the submarine."
In prior remarks, the Russian Ministry of Defense stated that the Magadan submarine will be delivered in mid-November 2021. Admiralty Shipyard CEO Alexander Buzokov described the submarine being delivered to the customer before the contract's date as "a great labor gift for the facility's birthday." "It is a good pace," Buzokov continued, "and the shipyard will keep it in the construction of the whole series for the Pacific fleet."
"Our Navy has been consistently increasing the number of sea vehicles and improving the combat capability of its troops for many years," Rear Admiral Mikhail Neupokoev, Deputy Chief of General Staff of the Russian Navy, stated during the ceremony for the delivery of the submarine to the Russian Navy. "Today, a new member is joining the navy, and we are recruiting the newest submarine Magadan. This is the third submarine built at the Admiralty Shipyards for the Pacific Fleet."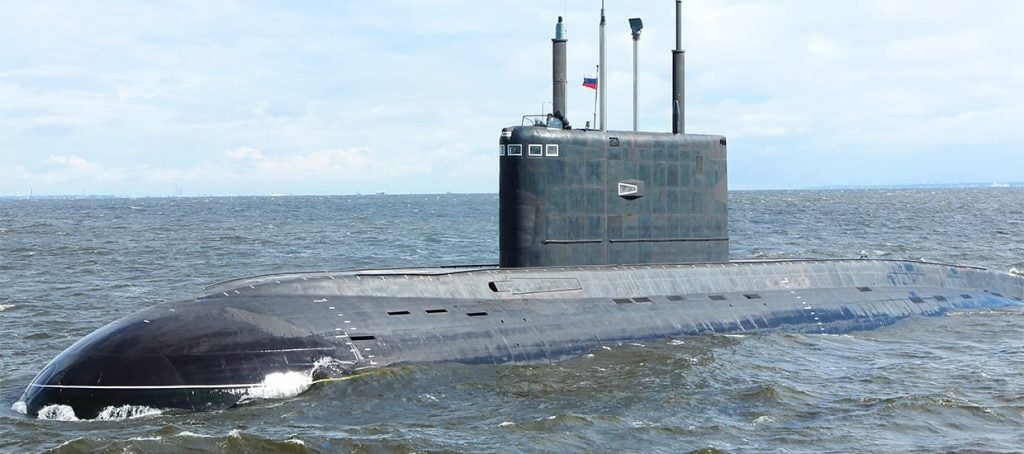 The contract for the Project 636.3 Kilo class submarine series was signed in September 2016 as part of the Russian Ministry of Defense's long-term plan to improve the Russian Navy's combat readiness and its diesel-electric submarine development program. The first submarine, the Petropavlovsk-Kamchatsky, was delivered to the Russian Navy in 2019, while the second, the Volkhov, was launched in December 2019 and is now undergoing sea trials.
The Varshavyanka class, also known as Project 636.3 Kilo, is an enhanced version of the original Project 877 and 877EKM Kilo class designs. The third-generation multipurpose diesel-electric Project 636 submarines are among the world's quietest underwater cruisers, designed to combat enemy submarines and surface ships.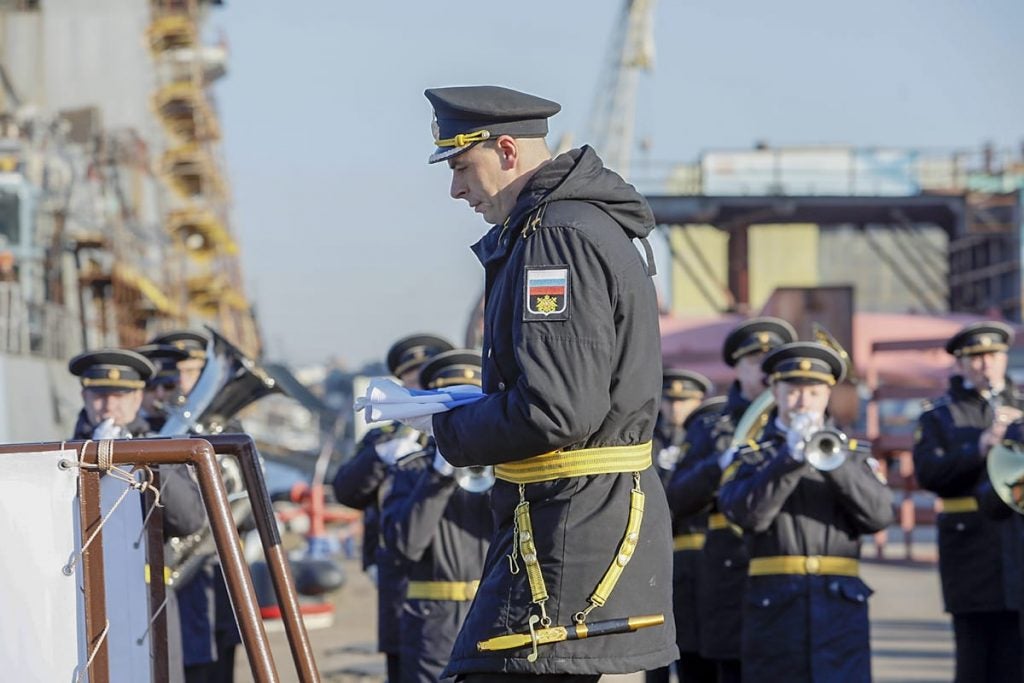 The submarine has a length of 74 meters, a maximum displacement of more than 3,900 tons, a cruising range of 7,500 nautical miles, an operational depth of 240 meters, a maximum depth of 300 meters, and a maximum depth of 300 meters. They can reach speeds of up to 20 knots, have a 45-day sea endurance and are operated by a crew of 52 people.
Six 533mm torpedo tubes are included in Project 636's armament, and up to 18 missiles can be carried. The Type 53 torpedo can be fired in a variety of configurations, including wire-guided torpedoes like the TEST-71 and USET-80. The submarine has the capability to fire the Kalibr/Club land-attack cruise missile, as well as anti-ship and anti-submarine missiles. It can carry 24 mines and eight 9K34 Strela-3 (SA-N-8 Gremlin) or 8 9K310 Igla-1 (SA-N-10 Gimlet) surface-to-air missiles.