Army Delays IVAS Headset Operational Testing To May 2022
The US Army's Program Executive Office Soldier announced on 14 October that it would be delaying operational testing of the Integrated Visual Augmentation System to May 2022, instead of starting this fall. Initial fielding of the Microsoft-made mixed reality headset has been delayed as well, with a new target date in September 2022.

In a press statement, PEO Soldier said that the delay would allow the "Army and Industry team to continue to enhance the IVAS technology platform ensuring Soldiers achieve overmatch in Multi Domain Operations", stressing that the Army was "fully committed to its partnership with Microsoft to advance specific technologies to meet operational requirements and maximize warfighter impact". The decision was made following an Adversarial Electronic Warfare and Cybersecurity Test last month, with PEO Soldier releasing a new timetable for the program:

OCT / NOV 2020: Soldier Touchpoint 3 (STP 3) & Distinguished Visitor Days
DEC 2020: Rapid Fielding Decision
JAN 2021: Vehicle Integration VE2 – Stryker & Bradley
FEB 2021: Cold Weather Test
MAR 2021: Production Award
MAR 2021: Tropical Weather Test
APR 2021: Soldier Touchpoint 4 (STP 4)
JUL 2021: OT Entrance Criteria User Jury
SEP 2021: Vehicle Integration VE3 – Bradley
SEP 2021: Adversarial Electronic Warfare & Cybersecurity Test
MAY 2022: Operational Test (IOT)
SEP 2022: First Unit Equipped (FUE)
Speaking with the Army Times, PEO Soldier head Maj. Gen. Anthony Potts stated that one of the reasons for the pause was that the IVAS' increased 80 degrees field of view compared to existing night vision devices resulted in a minor distortion of imagery in its mixed reality view. While the general described it and a moisture issue in the display as minor, he nevertheless recommended to Army leadership that more time be spent on resolving them, with the first tests of the fix scheduled to take place between January and February next year. The new display, however, is expected to have a smaller field of view of around 70 degrees.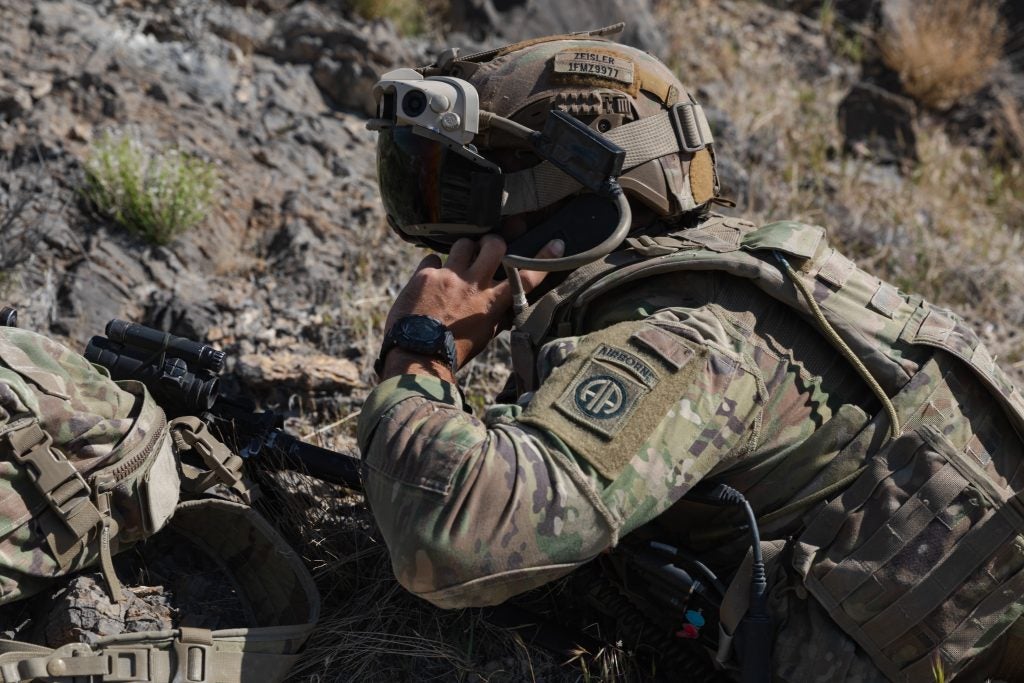 Another issue being worked on is the design of baffles to prevent light leakage from the IVAS displays. Anecdotes told to the author in the past have indicated significant issues with IVAS light leakage at night, requiring the use of heavily tinted lenses to suppress leakage at the cost of peripheral vision. Evaluation of existing baffles have found that they reduce field of view to 70 degrees, tying into the redesign of the display.

Janes had reported on October 12 that the office of the Assistant Secretary of the Army for Acquisition, Logistics and Technology (ASAALT) had paused the program, with Synthetic Training Environment Cross-Functional Team director Brigadier General William Glaser saying that the office was "essentially doing a reset of that programme, figuring out what is the appropriate timeline and where is the technology". Other officials Janes spoke to confirmed the decision, but did not provide any further comment on why the pause was put in place.