Modernized Towed Gun Systems Are Delivered To The Turkish Armed Forces
The Turkish Armed Forces continue to receive Aselsan's Fire Control Equipment and Modernized Towed Gun systems as part of the 35mm Air Defense System Modernization and Airburst Ammunition Project. The deliveries are part of a larger effort to reinforce Turkey's Layered Air Defense System's Low Altitude / Short Range Air Defense Systems, which are the lowest level of the Air Defense Network.
The Fire Control Equipment (AİC) system is an air defense system designed to effectively defend vital installations and stationary military units from aerial attacks. he AIC system is responsible for the firing and command control of the ASELSAN-modernized 35 mm towed air defense guns as well as the Low Altitude Air Defense Missile Launch System (HİSAR-A FFS), which is also being developed by ASELSAN as part of the HİSAR project.
All electronic sub-components of 35mm Towed Air Defense Guns in the TSK's inventory are renewed as part of the modernization project, and these guns are put to use as an effective low-altitude air defense weapon employing up-to-date technology. The ability to launch Airburst Ammunition is given to the guns as part of the upgrade, while the Fire Control Equipment provides the weapons' firing and command functions (AİC).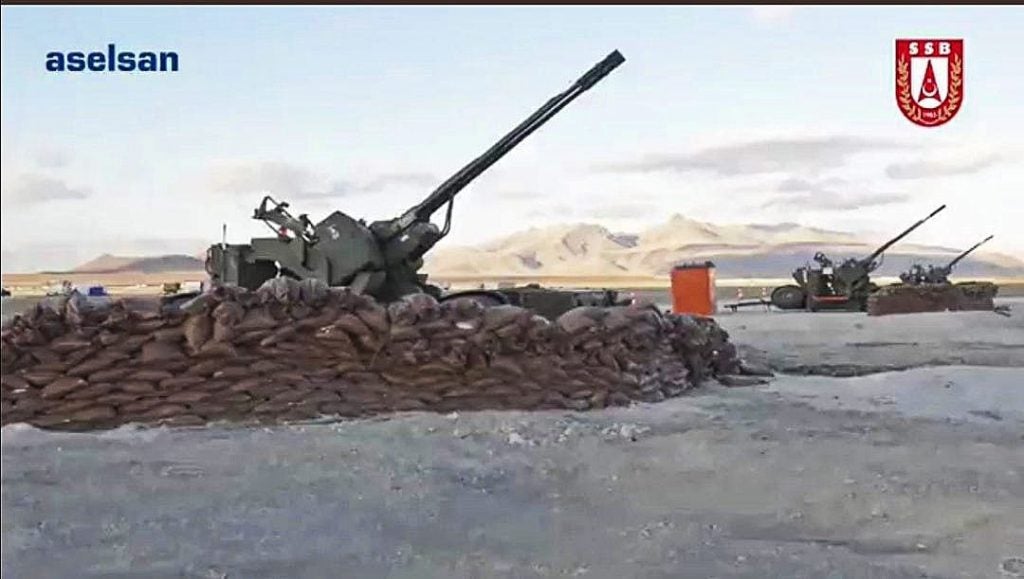 According to the information provided by ASELSAN, the general specifications of the 35mm Modernized Towed Guns are:
2 x 550 rounds/min (1100 rounds/min in total) firing rate with 2 x 35mm air defense guns.
Ammunition types: 35mm Airburst Ammunition, HEI, TP-T
Integrated Power Supply Unit
Improved User Interface
Hardware operating with low voltage power supply
Battery pack supporting short term operation when power supply unit is shut off
Possibility of operation with external power supply
Accurate and reliable servo control, actuator, power distribution and fire control sub-systems for superior performance against modern air threats including air-to-ground missiles, cruise missiles, UAVs, etc.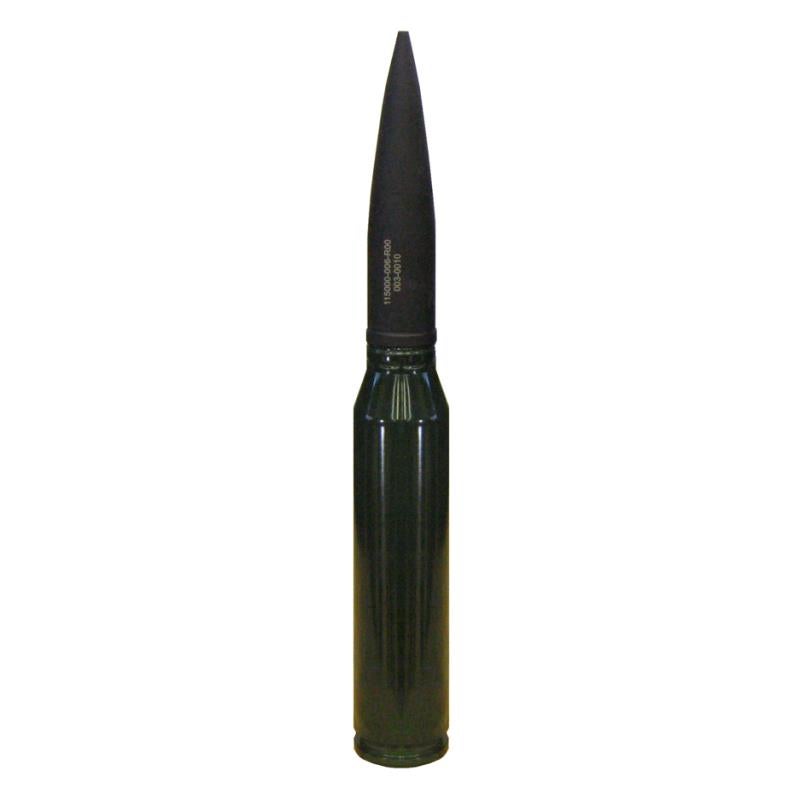 The ATOM 35mm Air Burst Ammunition, developed by ASELSAN, is a type of smart ammunition with a base fuze, according to information given by ASELSAN. With the addition of Air Burst Ammunition, the efficacy of barreled guns increases dramatically, and they become an important alternative for small and high-speed targets. ATOM 35mm Air Burst Ammunition has a high hit probability against a variety of air and ground targets, thanks to its precision time counting and ability to be programmed during firing by taking muzzle velocity into account.