Raytheon's LTAMDS Radar Now Lead Member Of GhostEye Family
Raytheon Missiles and Defense has announced that its Lower Tier Air and Missile Defense Sensor is now named GhostEye. The announcement, made ahead of the 2021 annual meeting of the Association of the United States Army, also named GhostEye as the first of a family of advanced radars utilizing technologies developed for the original LTAMDS, which was selected as the new radar of the U.S. Army's Patriot missile systems in 2019.

Making its debut at the Washington D.C. convention is the second member of the GhostEye family, the GhostEye MR. The GhostEye MR is a "separately, yet concurrently" developed medium-range variant of the GhostEye, designed for the National Advanced Surface-to-Air Missile System, leveraging LTAMDS technology baseline and common manufacturing processes. Like the GhostEye, GhostEye MR is an active electronically scanned array (AESA) radar with 360-degree surveillance coverage and advanced fire control capabilities, with its added range further enhancing NASAMS' ability to detect, identify and engage hostile aircraft, unmanned aircraft systems, and cruise missiles.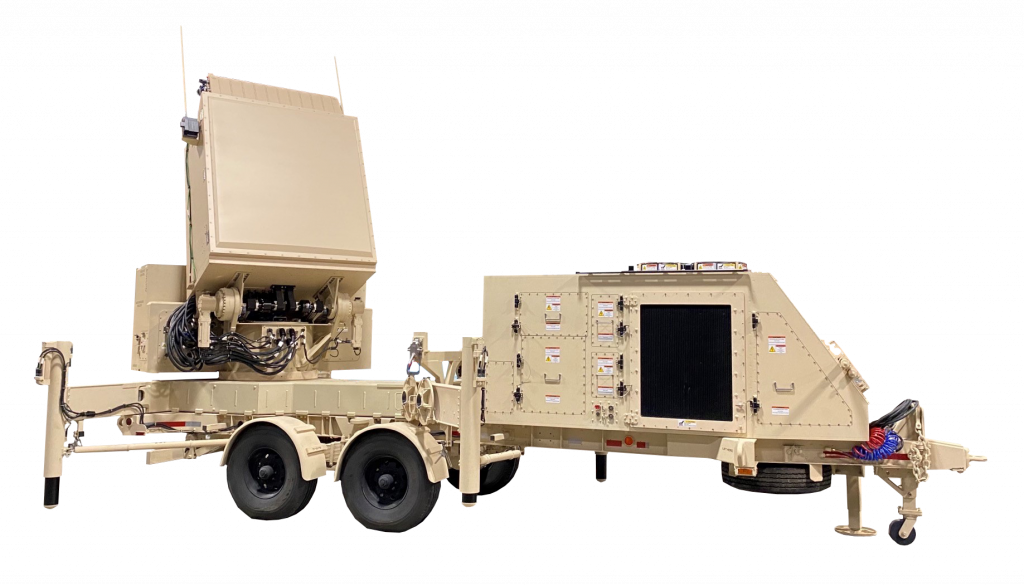 Raytheon Missiles & Defense says that GhostEye MR is on an "accelerated path to availability" thanks to progress made on the LTAMDS program, with the sensor already tested in a series of modeling and simulation-based threat scenarios. Open-air testing is planned to begin in 2022, with customer demonstrations to follow.

"GhostEye MR makes NASAMS even more capable for our current and future customers around the globe," said Tom Laliberty, vice president of Land Warfare & Air Defense, a Raytheon Missiles & Defense business area. "We're leveraging the best of our technology development from the U.S. Army's most advanced radar to give the U.S. and our allies a robust sensor that can defend against a wide range of threats."

At the heart of the GhostEye family is Raytheon's gallium nitride (GaN) semiconductors, made at its Massachusetts foundry. Compared to previously used semiconductors like gallium arsenide (GaAs) or silicon, gallium nitride semiconductors can operate at higher temperatures and higher voltages, allowing for more powerful radars that can see further, at higher resolutions and greater overall system capacity.