HMS Queen Elizabeth Hosts Singaporean & British Officials During Singaporean Port Visit
The HMS Queen Elizabeth hosted Singaporean Senior Minister Teo Chee Hean and the Singaporean Ministry of Defence's Deputy Secretary (Policy) Teo Eng Dih, among other visitors, during a two-day port visit to Changi Naval Base that concluded on October 12.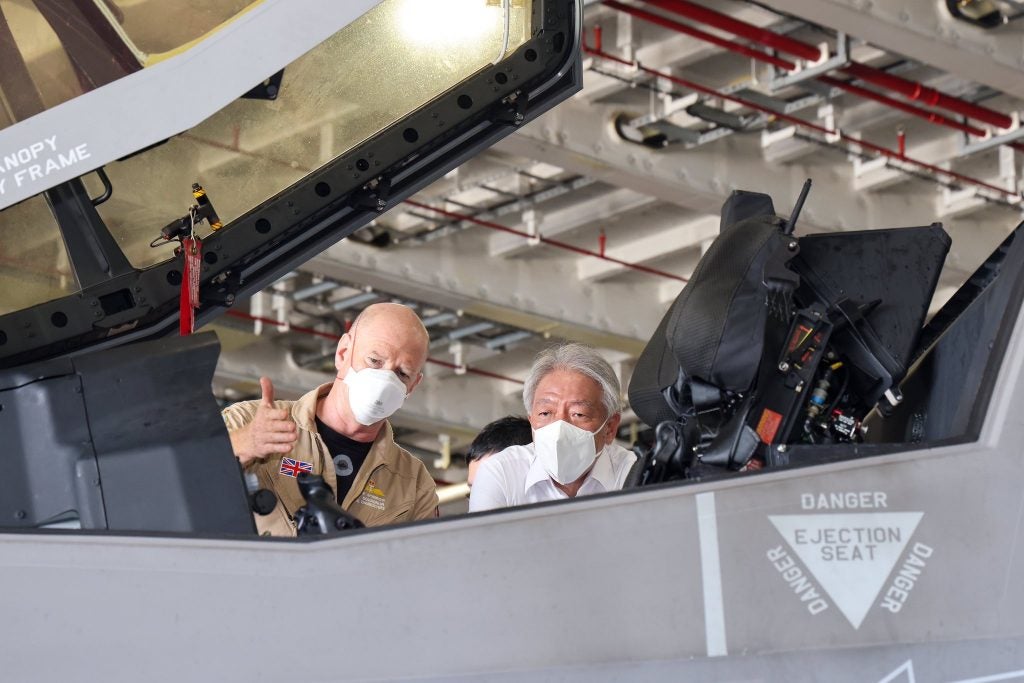 UK Carrier Strike Group commander Commodore Steve Moorhouse gave a personal guided tour of the aircraft carrier for the Senior Minister, with the Senior Minister taking the opportunity to see the carrier's F-35Bs up close. The Singaporean Defence Ministry plans to replace the Republic of Singapore Air Force's F-16s with the short-takeoff-and-vertical-landing variant of the F-35 by 2030, having received State Department approval for the purchase of up to 12 F-35Bs in January 2020 after announcing its selection of the F-35B the year before.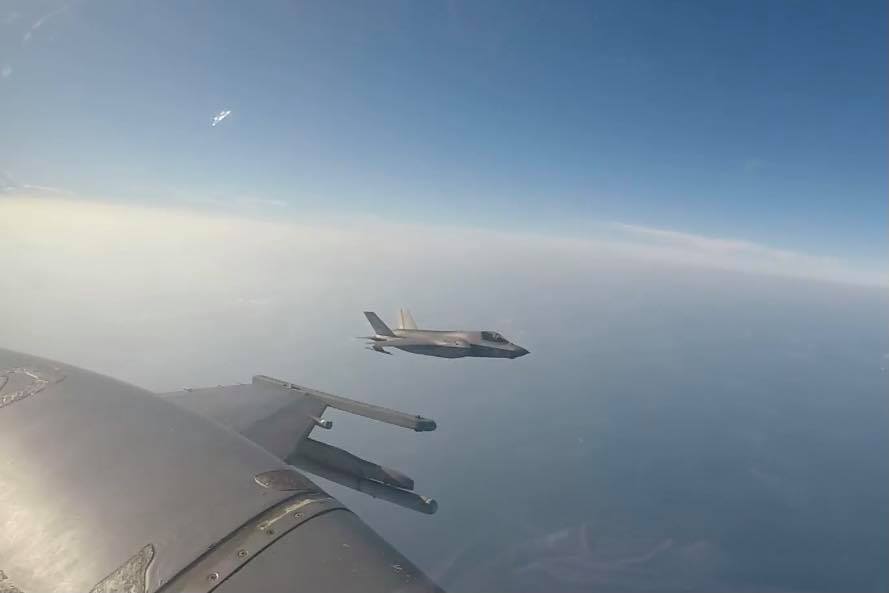 The visit came after the Republic of Singapore Navy and Air Force conducted a passage exercise with the UK Carrier Strike Group as it passed through the South China Sea on its way to Singapore, with RSAF F-16s flying with Carrier Strike Group F-35Bs. Future cooperation on the F-35B was also on the agenda during a meeting between the Royal Air Force Chief of the Air Staff, Air Chief Marshal Sir Mike Wigston and RSAF chief General Kelvin Khong, with the heads of both air forces also discussing deepening engagements through the Five Powers Defense Agreement.

Other officials that visited the HMS Queen Elizabeth during its stopover included Singaporean Senior Minister of State for Defence Zaqy Mohamad, the British High Commissioner to Singapore, Kara Owen, British Minister for Asia Amanda Milling, in addition to other Singaporean officials and industry leaders from sectors including defence and security, trade and business, as well as science and research. Milling said that it was "fantastic" to be aboard the operational aircraft carrier, adding that it was an honor for her to meet the crew.

While the carrier hosted a variety of Singaporean and British representatives, Carrier Strike Group personnel did not depart their ship for the duration of the logistical visit. As a result, the British High Commission in Singapore teamed up with Singapore's Dignity Kitchen to prepare boxed meals for the crew, allowing them to get a taste of Singaporean hawker fare despite the restrictions.