IAI Selected As Prime Contractor For Carmel AFV Program
Israel's Ministry of Defense has selected Israel Aerospace Industries as the prime contractor and integrator for developing the concept and technologies to be used in the Israel Defense Forces' Carmel armored fighting vehicle program. IAI will now lead the development and demonstration of technologies for a multidimensional combat team centered around a two-man armored fighting vehicle equipped with integrated autonomous, air, and land platforms as part of the next phase of the program.

In an announcement, IAI said that the selection was made following the conclusion of a successful live demonstration of a two-man, closed hatches armored fighting vehicle. Rafael and Elbit Systems had also provided technology demonstrators for the program, with all three companies supplied with M113 armored personnel carriers for modification with their technologies.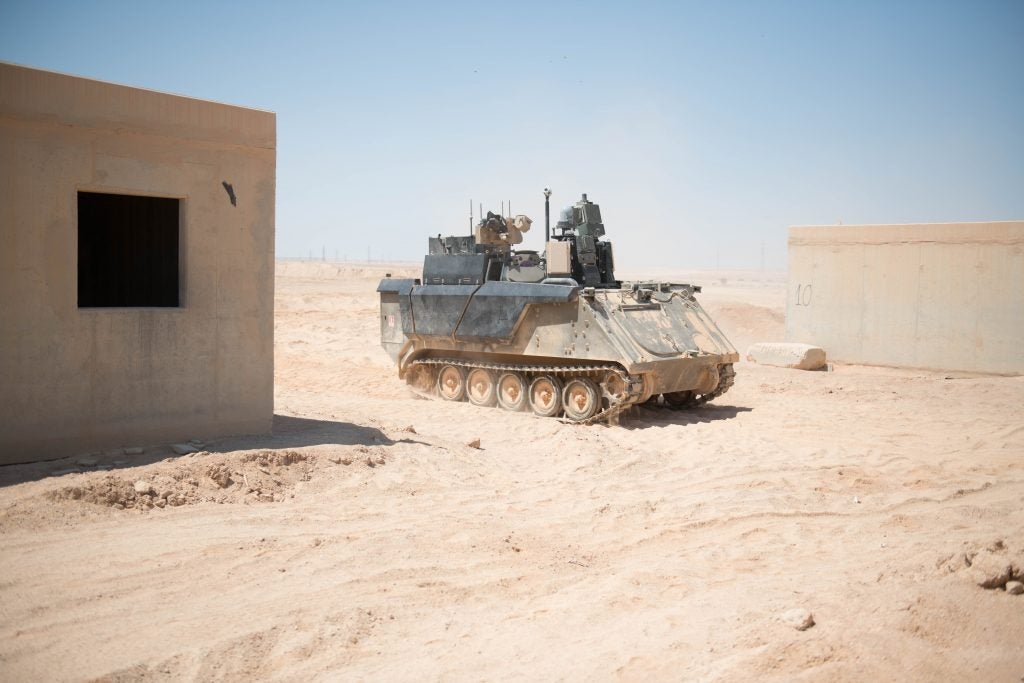 The company said the successful demonstration confirmed that IAI had developed and proven a combat concept of an armored fighting vehicle with a two man crew, that could cope with existing and future challenges on the battlefield even with all hatches closed. Facilitating this are automatic and autonomous systems that complement the human crew members by operating the vehicle's central subsystems such as mission planning and management, situational awareness, driving, and lethality.

According to IAI, this level of automation allows the human crew members to "define, supervise and interfere only when there is a necessity or need", allowing for the vehicle to cover a wider area while retaining effectiveness in engagements. Automation-enhanced quick acquisition and effective engagement of targets allows for the location and destruction of time-sensitive targets with small footprints, reducing risk for units in the field.

Boaz Levy, President and CEO of IAI, commented on the selection, saying:
"We are very proud that the IMoD and the Land Forces Division selected the Carmel solution presented and developed by IAI. The central principles behind the company's concept of land combat include intelligence gathering and acquisition of targets in the battlefield, conducted autonomously. The Carmel solution, as demonstrated by IAI, brings to the world of land combat the concept of system of systems championed by IAI, and includes a combination of capabilities, systems, groundbreaking innovation and connection to the world of artificial intelligence as an additional strategic capability the IDF can use in the future battlefield. Carmel will enable complex ground operations with less risk to human lives, which will transform ground combat strategy as we know it today."