Taiwan's F-16Vs Prepare For National Day Celebrations
Taiwan's Military News Agency has released a brief video of the Republic of China Air Force's F-16Vs participating in rehearsals for National Day celebrations on October 10, with Sunday marking the 110th anniversary of the founding of the Republic of China.

The video shows a small part of the briefing for the flypast over Taipei, as well as pilots gearing up and preflight checks on the F-16Vs prior to their takeoff and flight over the Taiwanese capital. The release of the video follows the final set of aerial rehearsals on Thursday, although rehearsals by ground units continue.

The ROCAF announced in March that it had completed the upgrading of 42 of its F-16A/Bs to F-16V standard, but a formal declaration of initial operating capability planned for April was delayed following a COVID-19 outbreak earlier this year. Subsequently, the ROCAF has stated to the Central News Agency that the announcement is now planned to take place in November, at Chiayi Air Force Base.

F-16Vs also featured heavily in a video released by the ROCAF on October 2, amidst a series of massive People's Liberation Army Air Force incursions into Taiwan's Air Defense Identification Zone over the PRC's National Day weekend. In it, the ROCAF vowed to never compromise in the face of continued aerial incursions, adding that the PLAAF incursions turned popular sentiment against Beijing and only served to fuel tensions in the Taiwan Strait.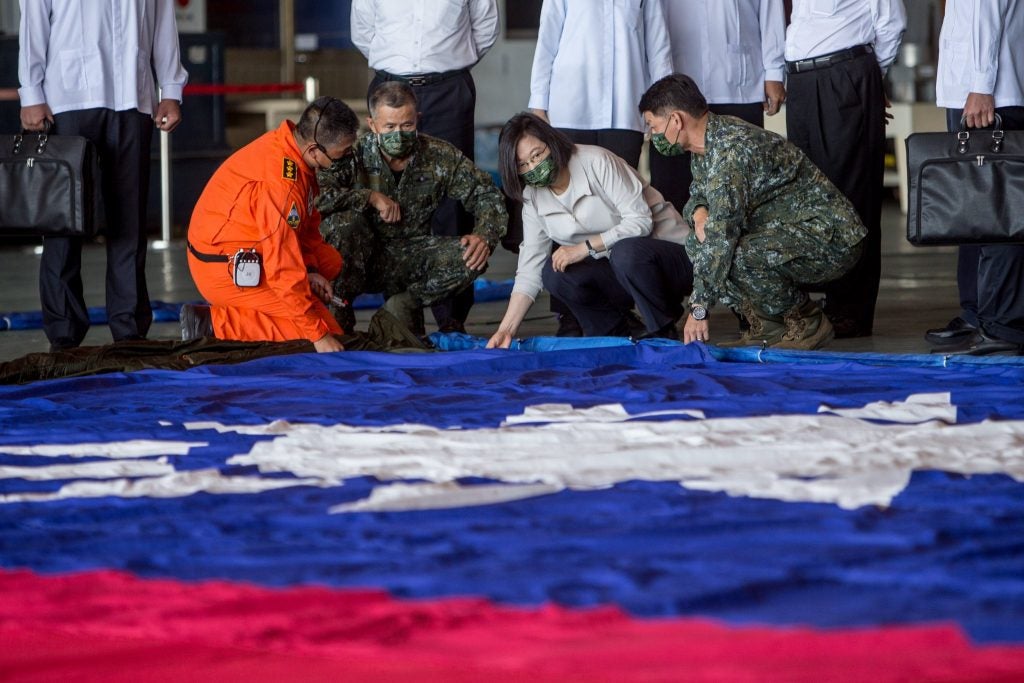 Also on Friday, Taiwanese President Tsai Ing-Wen visited members of the ROC Army's Aviation and Special Forces Command at Songshan Airport in Taipei. During her visit, she was briefed by unit members on their preparations for the Chinook National Day flypast, which will see the unit's CH-47D tow a 18 meters long and 12 meters wide national flag, the largest flag flown at a Taiwanese National Day celebration yet.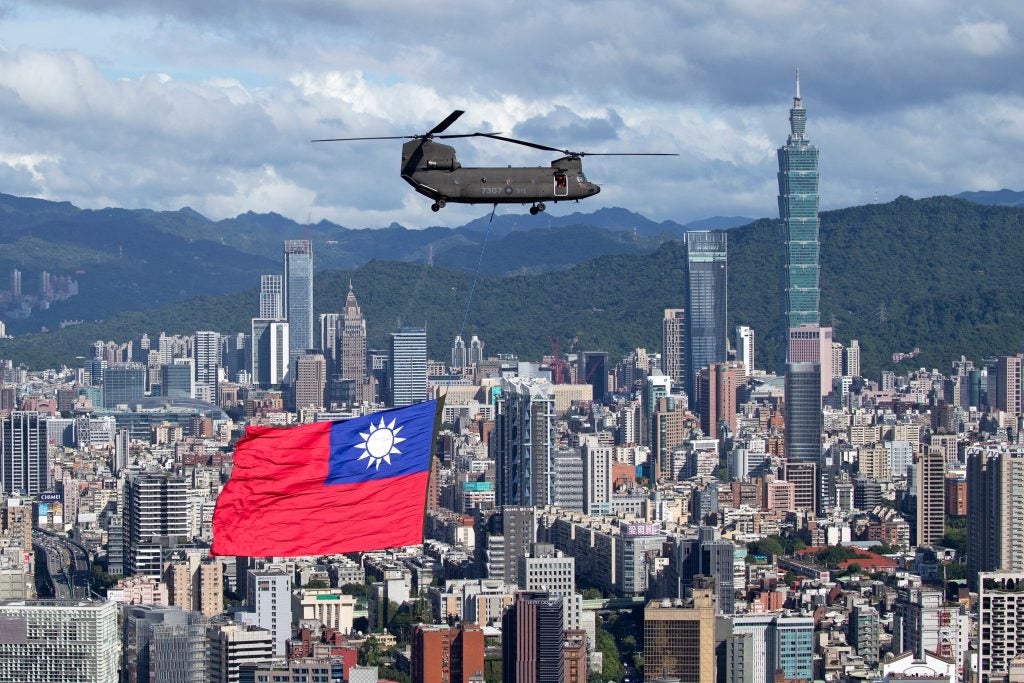 With Taiwan's Defence Minister Chiu Kuo-cheng's comments this week that current tensions are the worst they have been in his 40-year career looming large over the weekend, statements by Taiwan's military about using the parade as a demonstration of their capability and readiness to defend their countrymen are especially poignant.