Japan Announces October Dates For Izumo F-35B Trials
Japan's Ministry of Defense has announced its planned dates for the first trials of F-35B Lightning IIs off of the helicopter destroyer JS Izumo. In a press statement, the Ministry said that the tests would take place on a single day between October 3 and October 7, inclusive of the two days.

According to the Ministry, two United States Marine Corps F-35Bs from Marine Corps Air Station Iwakuni will be used for the trials, with two landings and takeoffs to be carried out. Data will be collected on the takeoff and landing behavior of the aircraft and Izumo during the trials, with information acquired used to inform future training of F-35B operations from the destroyer.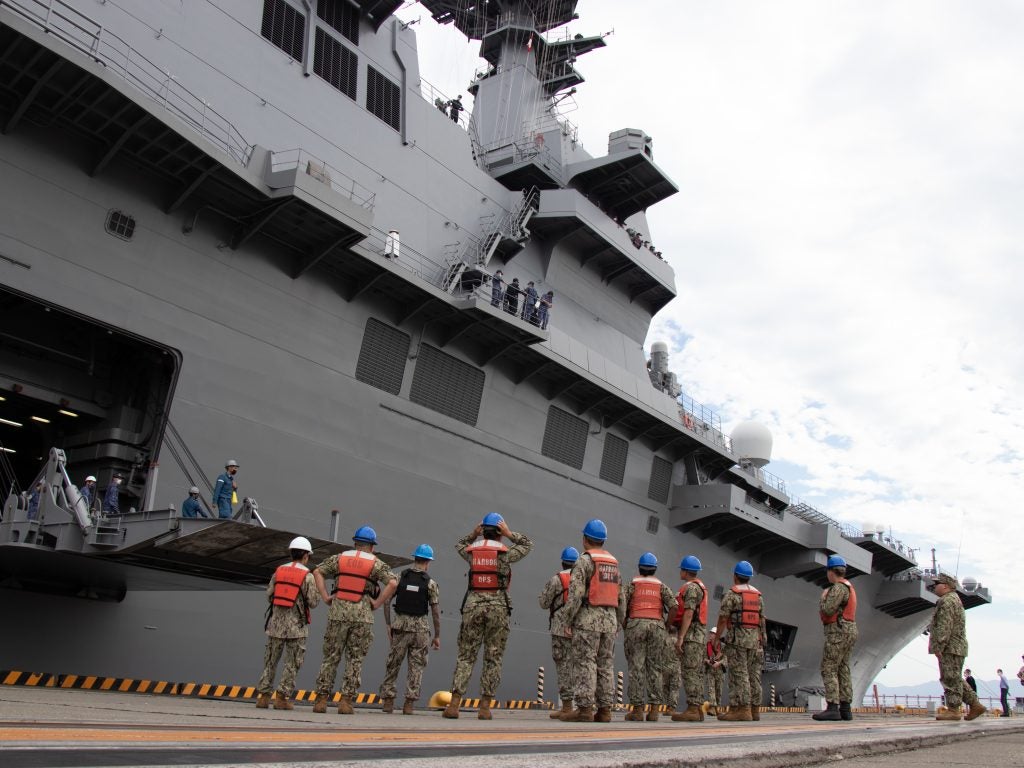 The Izumo arrived at MCAS Iwakuni's port on Thursday for inspections prior to the trials, as well as the embarking of personnel and equipment required for them. The Izumo will return to Iwakuni following the completion of the trials in the Pacific. MCAS Iwakuni announced the arrival of the Izumo at the only Marine Corps installation in Japan with a colocated harbor and airfield, but did not comment on the reason for its visit, and details are similarly not available at this time on which Marine F-35B squadron based at Iwakuni will be supplying the aircraft used.

The announcement follows comments by the Commandant of the United States Marine Corps, General David Berger, at a September 1 virtual event by the Center for Strategic and International Studies that experimental Marine F-35B flights off the Izumo were expected to take place in October or November. The flights will verify the functionality of the first stage of modifications of the Izumo to support F-35B operations, with Japanese Defense Minister Nobuo Kishi saying that Marine F-35B operations will also build Maritime Self-Defense Force experience with F-35B operations ahead of the arrival of the Air Self-Defense Force's F-35Bs in 2023.