DSEI 2021: Boat Demo Round Up
One of the most interesting events at Defence and Security Equipment International (DSEI) are the waterborne naval displays on the Thames. The location of the venue the exposition, the EXCEL London, next to the Royal Victoria Dock enables boats and small ships to put on displays and larger vessels to be moored next to the EXCEL throughout the event.
Gemini Waverider 880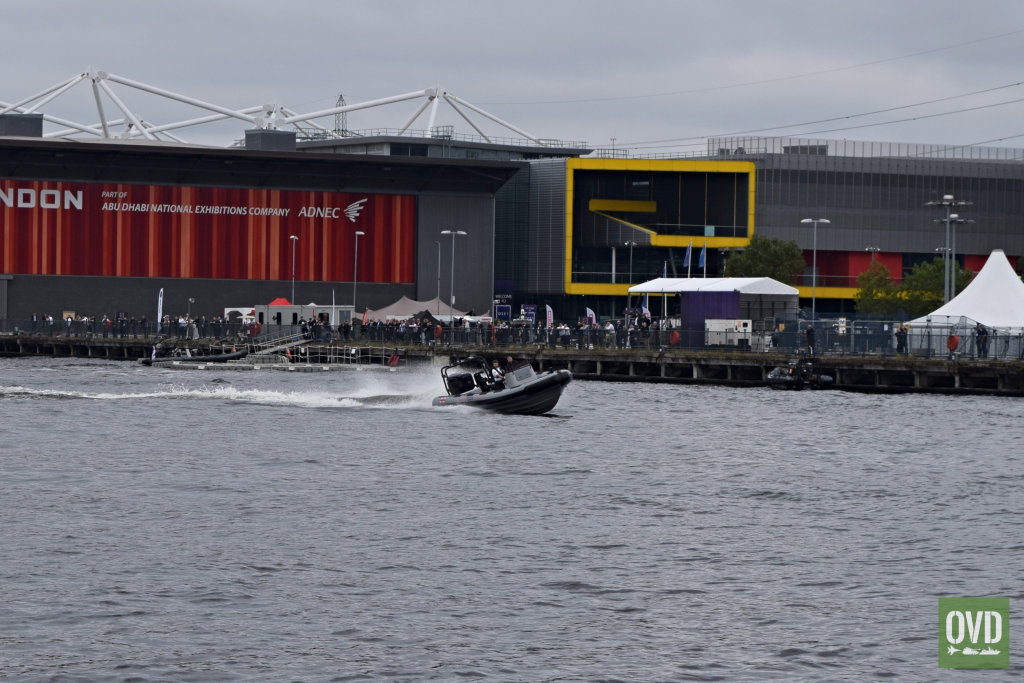 The first boat displayed was the Gemini Waverider 880 from Gemini Marine but displayed by the Berthon Boat Company. The 880 takes its name from its 8.80m length, its a rigid inflatable boat (RIB) powered by the Cox Powertrain 300hp diesel engine.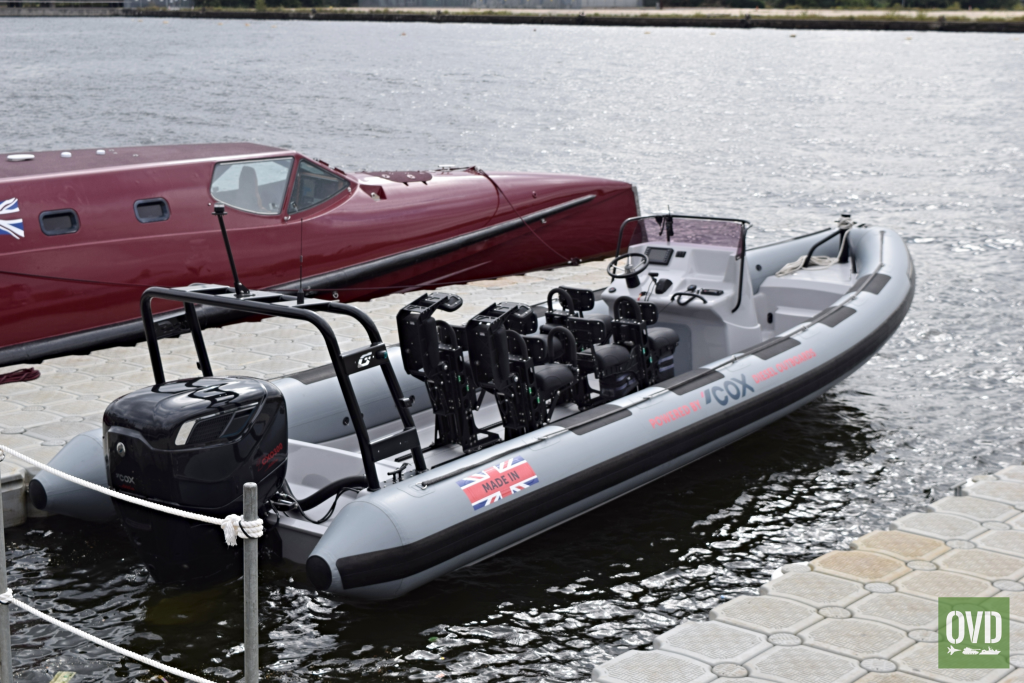 The Very Slender Vessel (VSV) 50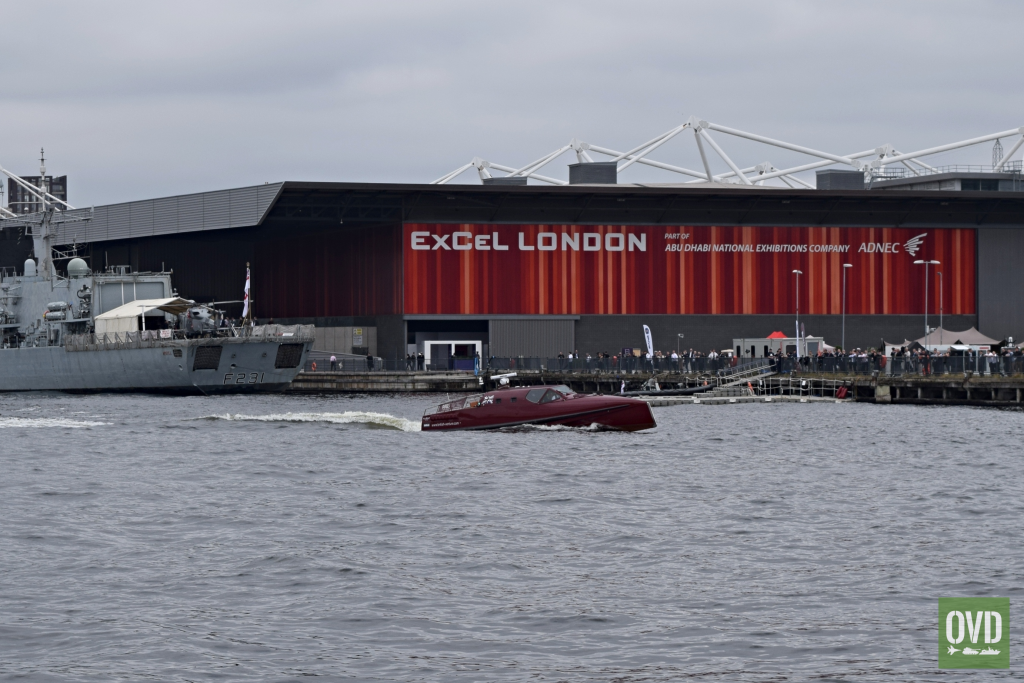 Perhaps the most eye-catching vessel seen during the waterborne displays was the Very Slender Vessel (VSV) 50, a 16m carbon fibre interceptor, fitted out with shock mitigation seating from Allsalt and a full suite of Simrad navigation and comms equipment, ideal for high speed chases or a test platform. The VSV was displayed by Allsalt Maritime in partnership with Simrad and Ambex.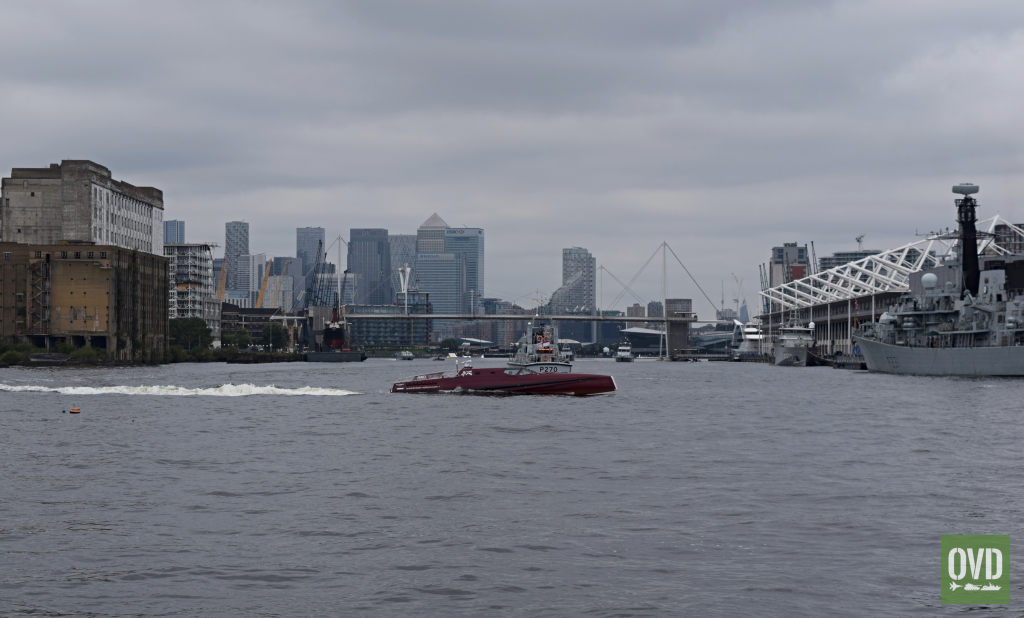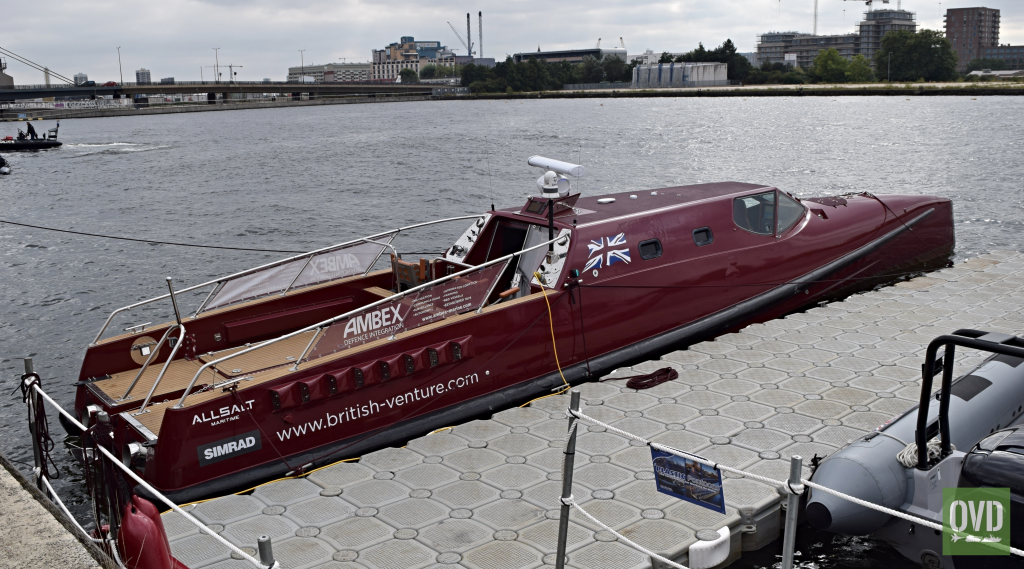 BAE's Autonomous P24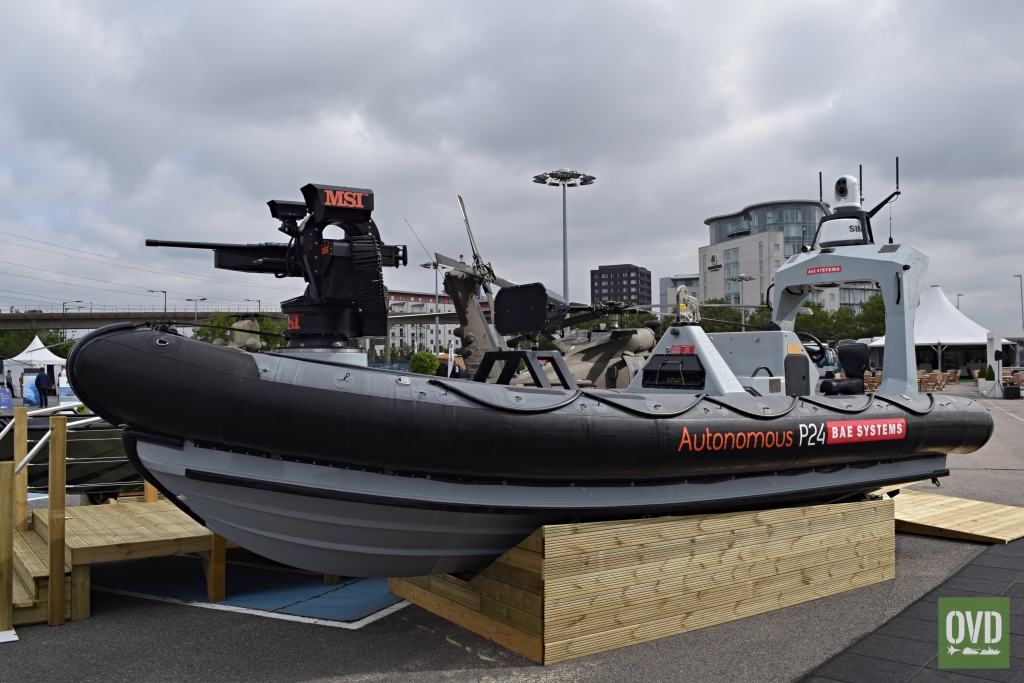 Also on display, but not on the water, was BAE's Autonomous Pacific 24 MkIV equipped with an MSI remote weapon system in the bow. BAE envisage the Autonomous P24 being deployed on border control, anti-piracy, force protection and intelligence gathering operations.
New Royal Navy Officer Training Boats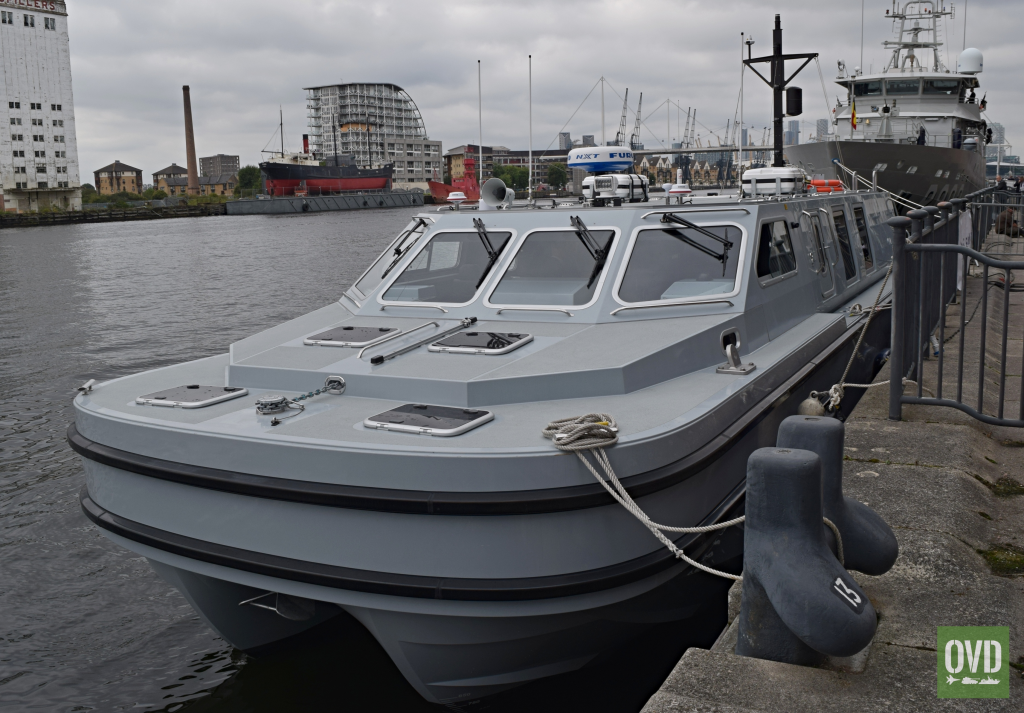 Also on display was the last of the new Officer Training Boats (OTB) to be commissioned. These boats are a sub-variant of the SEA Class workboats made by Atlas Elektronik UK (AEUK). OTBs are set to be used predominantly during Royal Navy officer cadets' Maritime Leadership training phase, where they will be able to utilise the OTBs to learn the basics of seamanship, navigation, and boat handling as well as being able to conduct simulated exercises aboard the boats.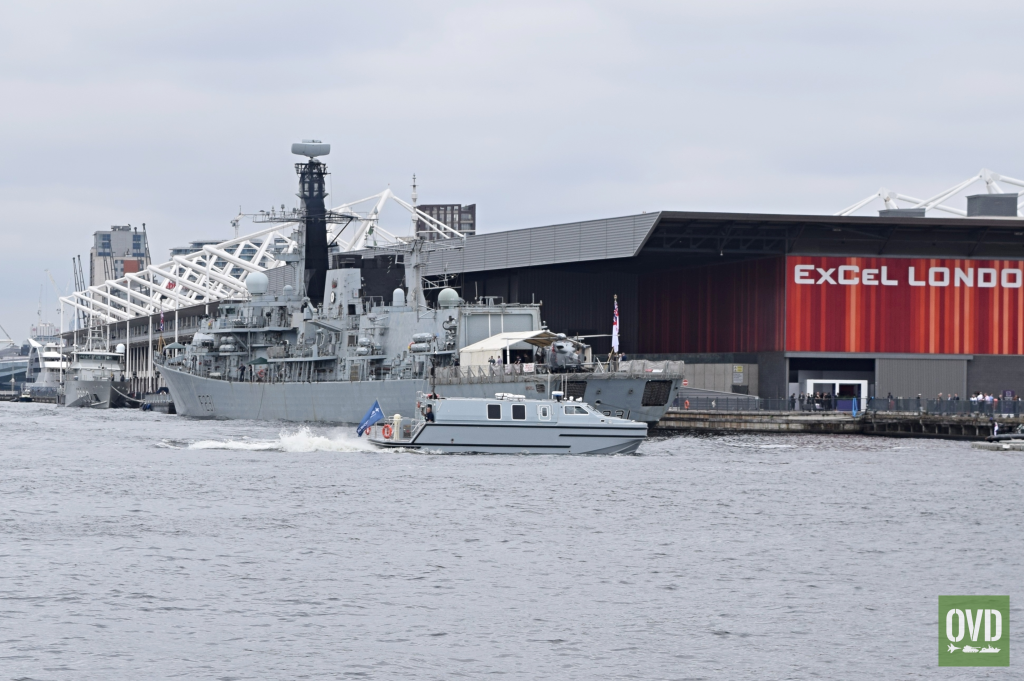 HMS Magpie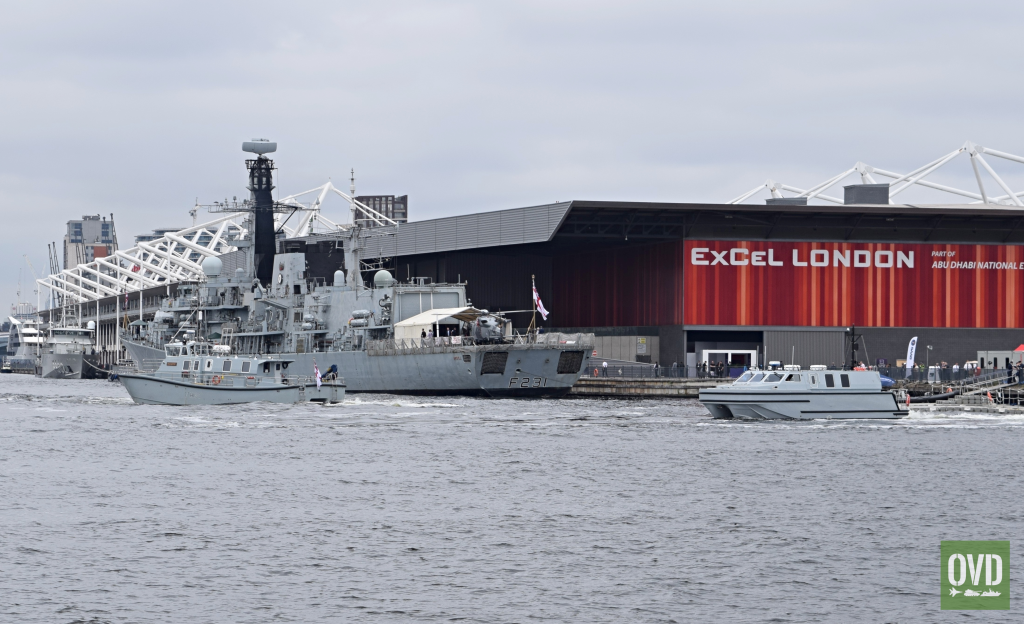 Also on display was HMS Magpie, the Royal Navy's only commissioned Inshore Survey Vessel, which came into service in 2018. With a complement of nine she is one of the Royal Navy's smallest vessels. Magpie's primary role is to conduct surveys of UK strategic ports and approaches – currently deployed at Portsmouth. Based on the Wildcat 60 catamaran she demonstrated her manoeuvrability on the Thames. She's equipped with modern underwater surveying systems and able to deploy and recover unmanned underwater vehicles (UUVs).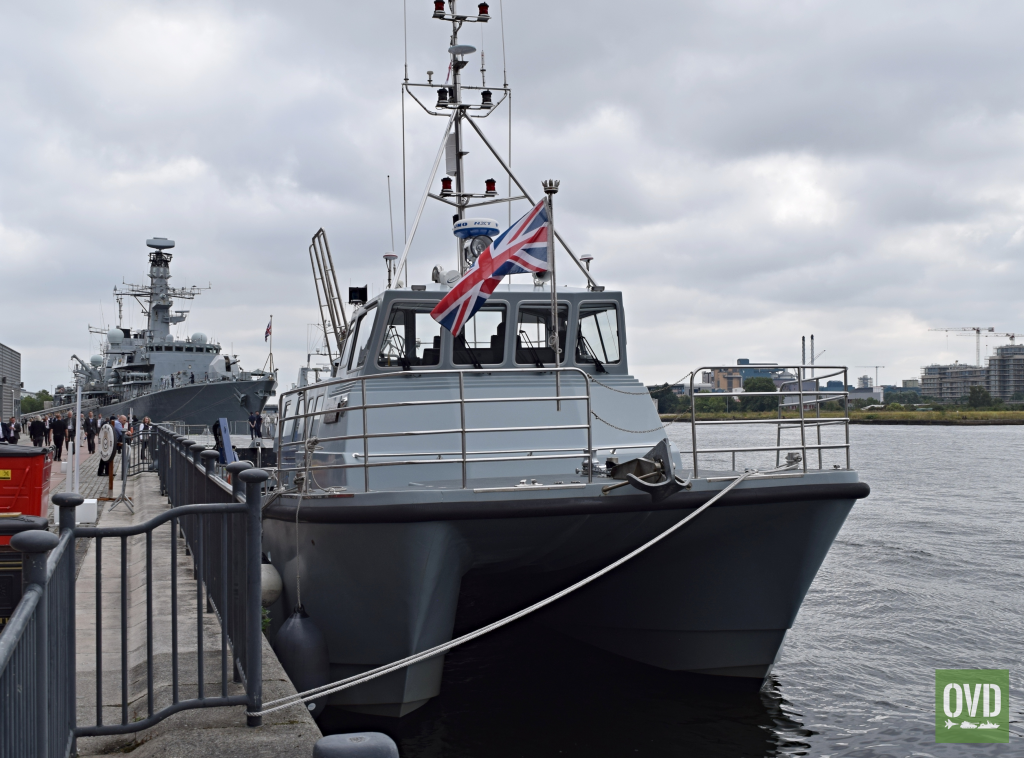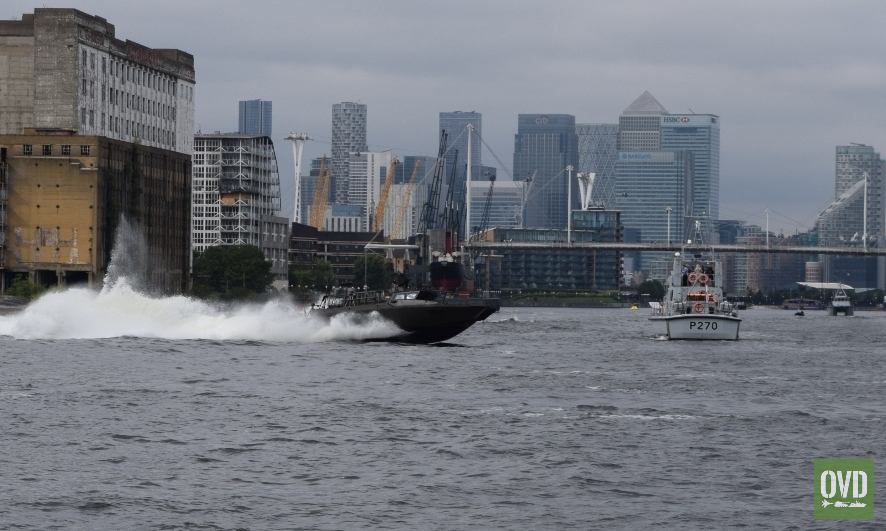 Also on display was the SAAB's new multi-mission combat boat, the Docksta CB 90 HSM which we looked at in detail in an earlier article. Check out more of our DSEI 2021 coverage here.