First Steel Cut for Type 31 Frigate HMS Venturer
Just over a week after Babcock secured its first export order for the Type 31/Arrowhead 140 design, it announced that steel has been cut for HMS Venturer. HMS Venturer is the first of five Type 31 "Inspiration" class frigates for the Royal Navy.

In a ceremony held on 23 September in Rosyth, Scotland, Ben Wallace MP, the Secretary of State for Defence, participated in the symbolic cutting of steel for the first of class vessel. Speaking after the event, he said that:

"Today is a momentous occasion for the Type 31 programme, Defence and the shipbuilding industry in Scotland. As Shipbuilding Tsar, to cut the steel for the first of five new frigates that will be constructed here on our shores in the Firth of the Forth, providing jobs and innovation to the area, is a tremendous honour"
HMS Venturer is expected to be structurally completed and in the water by 2023, while the last vessel of the class is scheduled to be delivered by 2028. The new frigate was named for HMS Venturer, a V class boat, which has the distinction of being the only submarine in history to have sunk another while both were submerged.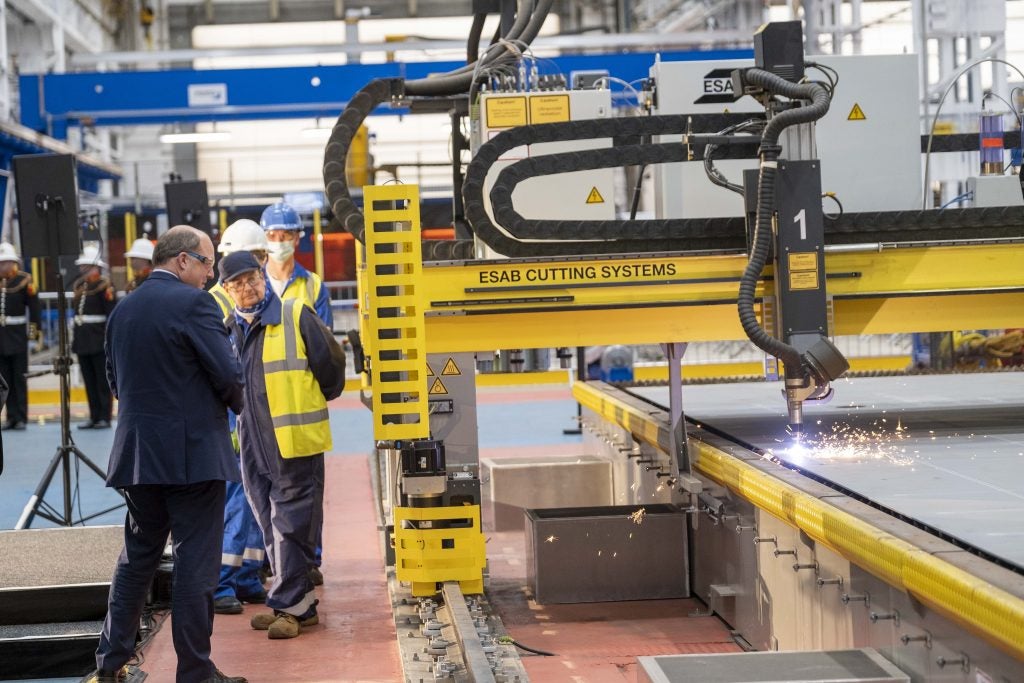 All ships of the Type 31 class will be constructed in Babcock's new assembly hall named 'The Venturer Building' which is capable of constructing two Type 31s simultaneously.

According to Babcock, 1,250 people will be directly employed by the Type 31 programme at its peak. In addition, a similar number of people will be employed throughout the associated supply chain. Babcock CEO David Lockwood said:

"This is a significant moment. We are witnessing what the National Shipbuilding strategy can achieve. Working with our partners and customers, we are creating something we can all be very proud of. The T31 Class will show the adaptability and capability of a modern warship created with British ingenuity and engineering at its core. I'm looking forward to seeing these magnificent vessels emerge from our newly-named Venturer Building."

David Lockwood