DSEI 2021: Leonardo Announces Procurement Of Tempest Flying Technology Testbed
Leonardo announced during Defence and Security Equipment International 2021 that the company has placed the "latest in a series of contracts" with UK-based aviation services company 2Excel. This latest contract will see 2Excel "completely overhaul" a commercial airliner into a flying technology testbed for the Tempest Future Combat Air Systems program.

In the 15 September announcement, Leonardo revealed that 2Excel has already procured the airliner, with the airframe now being prepared for modification at 2Excel's Lasham, Hampshire aircraft engineering facilities. Leonardo also announced that the testbed will be named after King Arthur's legendary sword, Excalibur.

The company says that Excalibur's modifications will allow it to provide the "real-world environment necessary for the latter stages of development of the complex, integrated sensors, non-kinetic effects and communications", with Leonardo being the Team Tempest lead for the systems in question. Additionally, Excalibur will also be made available to other Team Tempest members looking to de-risk technologies being developed for the program, with Leonardo saying that it could also be used as a control hub for uncrewed platforms being tested as part of Tempest.

According to Leonardo, the next 12 months will see more detailed design activities on the fitting of Tempest test equipment aboard Excalibur, as well as detailing of its flight test schedule. Leonardo and 2Excel will survey, inspect and confirm the configuration of a "significant" amount of equipment to be tested, including a "representative cockpit" in the airliner's passenger cabin. Excalibur will also be outfitted with flight test instrumentation ahead of baseline flight tests required to certify the modified aircraft.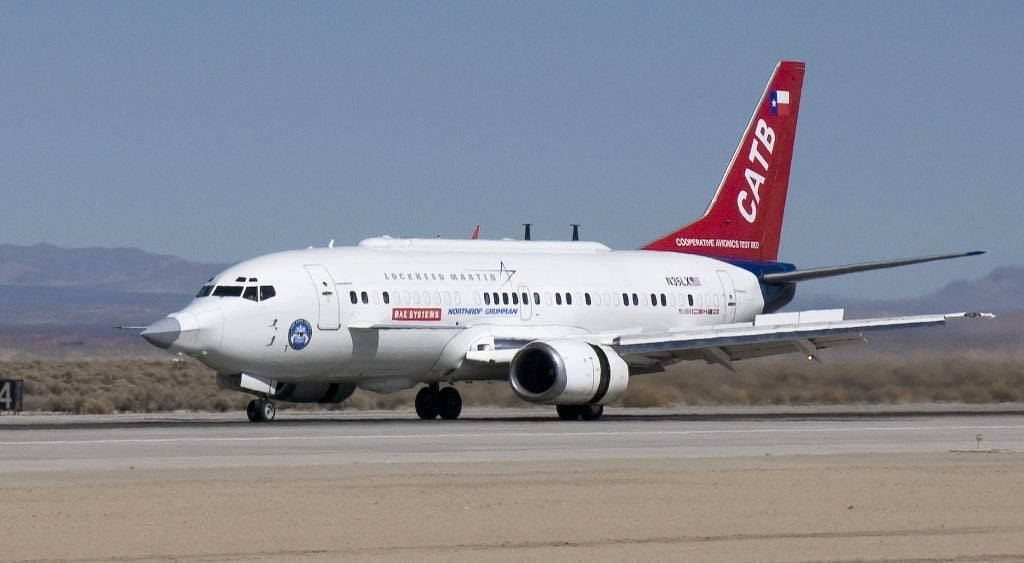 The contract award follows two years of work by Leonardo and 2Excel on the concept and design phrase of the Tempest flight test aircraft program, where the partners evaluated the suitability of a commercial airliner as a testbed aircraft and digitally modeled some of the proposed modifications, including "significant changes" to the airliner's nose section. Leonardo says that its long history of collaboration with 2Excel on previous flight test programs meant that progress was made in line with the "agile, transformational" approach of the Tempest program, which has the design goal of halving the cost and time needed to build combat aircraft.