DSEI 2021: Milrem Robotics Announce New THeMIS UGV Partnerships
Milrem Robotics have announced a number of new partnerships at DSEI 2021. Milrem and Kongsberg Defence & Aerospace are set to develop a new Robotic Combat Vehicle (RCV) – Nordic Robotic Wingman. Milrem are also set to work with several companies who will provide Remote Weapon Stations. MSI-Defence Systems Limited (MSI-DSL) will leverage Milrem's THeMIS unmanned ground vehicles and MSI-DSL's remote weapon system and electrical optical sensors. They will also partner with French company Hornet to fit their Remote Controlled Weapon System (RCWS) to THeMIS.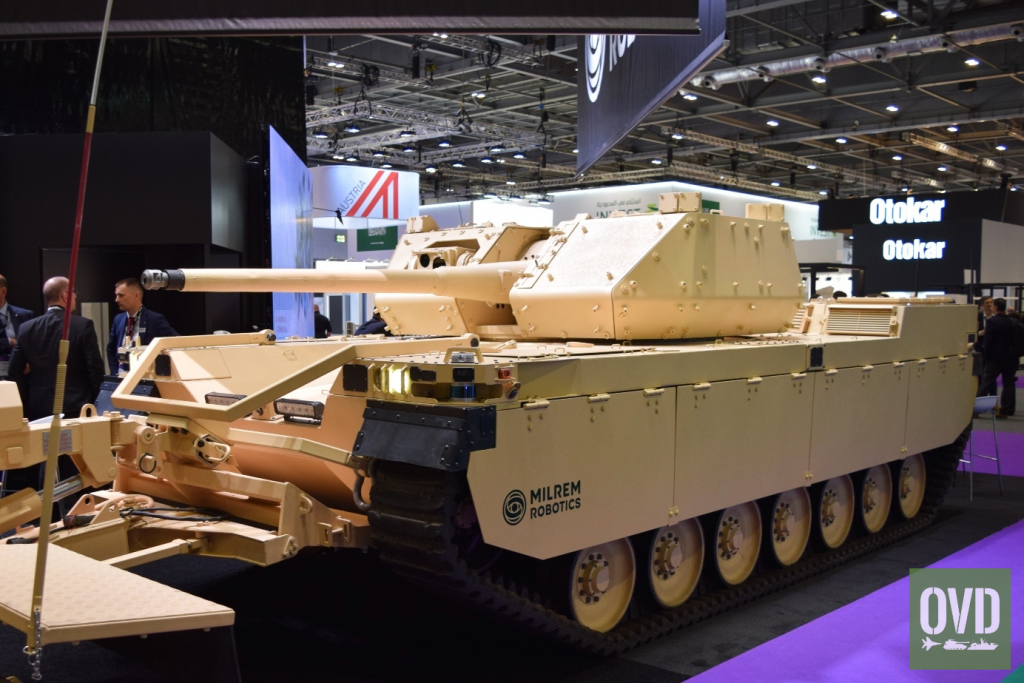 The Milrem – MSI-DSL collaboration will aim to countering mini-UAV and loitering munitions. The highly mobile Counter Unmanned Aerial System (C-UAS) will be able to mount a range of weapons from 7.62x51mm machine guns to 30mm auto-cannons including the Northrop Grumman's M230 cannon and Thales LMM missiles.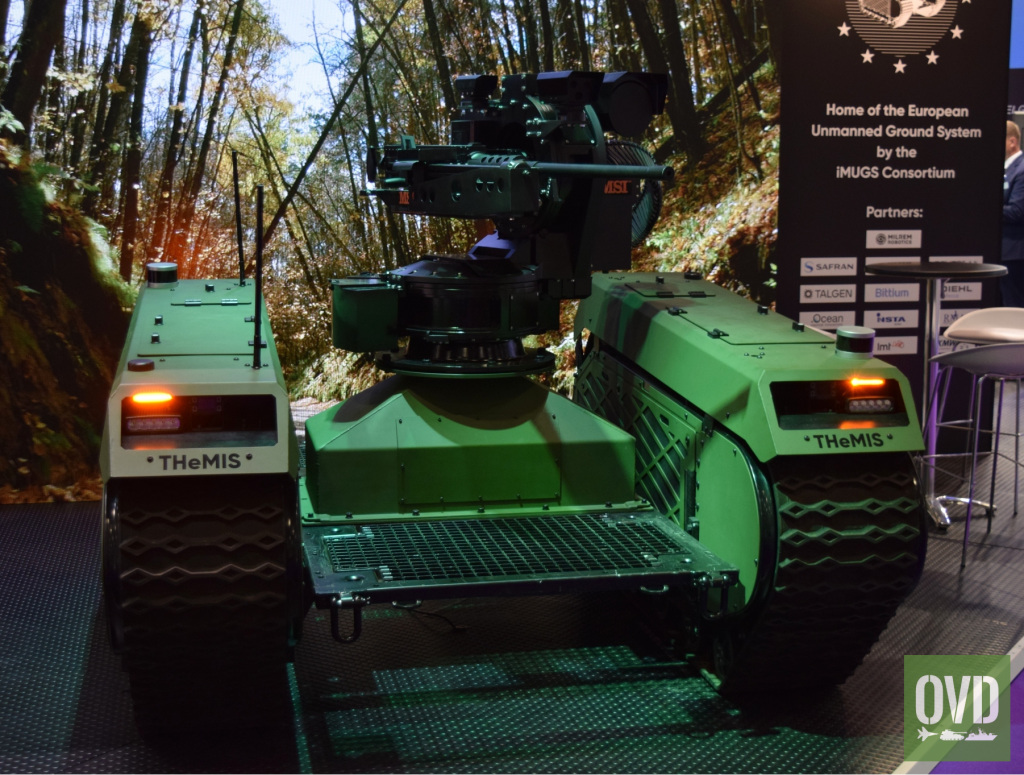 Jüri Pajuste, Milrem's Defence Research and Development Director said:
"In recent conflicts there has been an increase in the usage of drones and loitering munition against various military targets. The employment of this type of equipment has made low-level conflicts more lethal. Utilizing unmanned ground systems with intelligent functions to counter these new threats helps increase force protection, provide flexibility to tactical units to engage aerial and/or land targets, and ultimately reduce loss of life."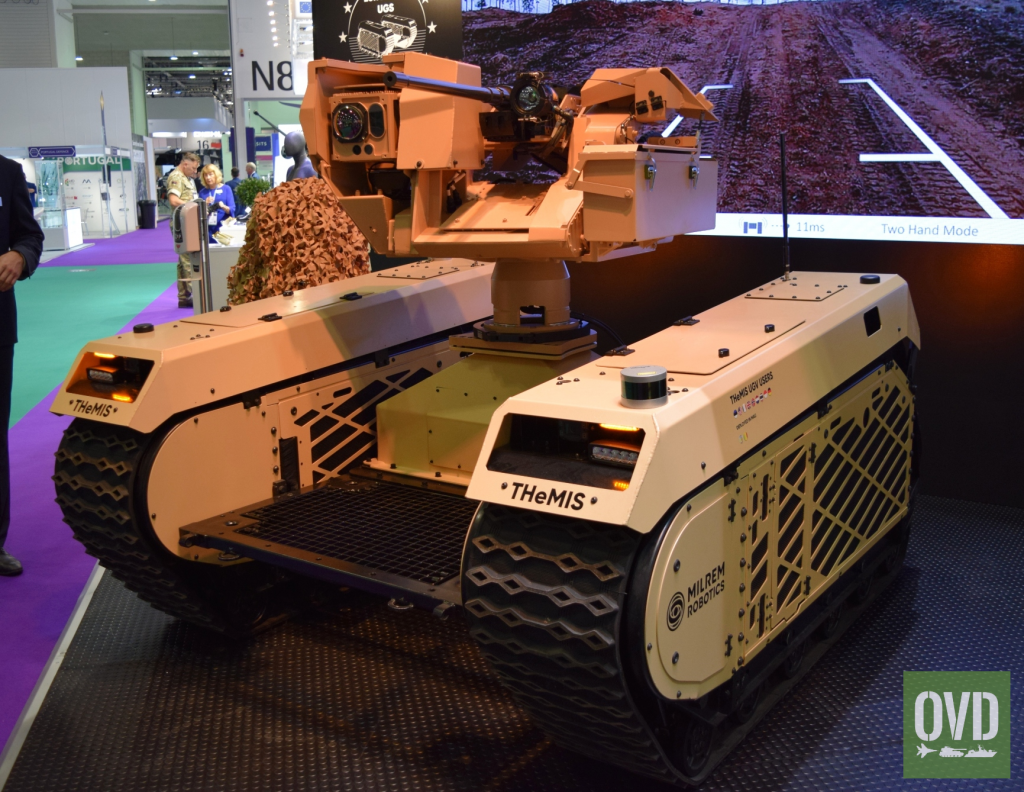 Hornet originally developed their RCWS for the French 4×4 and 6×6 Scorpion armoured vehicle program. Jean Boy, Managing Director of Hornet said in a statement that:
"The Hornet includes a specific cleaning system for the optronics as well as the option to flip down the sensors to protect it from dirt and damage – crucial aspects for an unmanned vehicle operated from a distance. It's also equipped with a protected ammunition feed."
The larger Nordic Robotic Wingman will be based around Milrem Robotics' Type-X RCV and Kongsberg's PROTECTOR remote turret. Sverker Svärdby, Managing Director of Milrem Robotics' Sweden:
"Milrem Robotics and KONGSBERG have agreed to jointly continue the development of the Type-X RCV by integrating KONGSBERG's systems to address the requirements of many countries interested in this type of technology, especially the Nordics and Western Europe, but also the US. Combining our knowledge of robotic combat vehicles and KONGSBERG's wide range of systems and extensive expertise in defence systems development, we are capable of providing world-class systems based on customer needs."
Nordic Robotic Wingman is set to be fitted with a cannon up to 50mm in caliber, anti-tank missiles and a tethered drone for continuous situational awareness.