DSEI 2021: BAE Systems Unveils Torpedo Carrying Drone
BAE Systems have partnered with another UK company, Malloy Aeronautics, to unveil the T-650, a potentially class-leading heavy lift drone. The T-650 concept vehicle was displayed for the first time at BAE Systems' stand at DSEI 2021. The eye catching yellow UAV was displayed with a dummy Sting Ray torpedo.
The T-650 is still under development and will aim to be capable of a top speed of 140 kilometers per hour and have the capability of carrying a 300 kilogram payload. The UAV will have a projected range of 30 kilometers and a plethora of potential applications.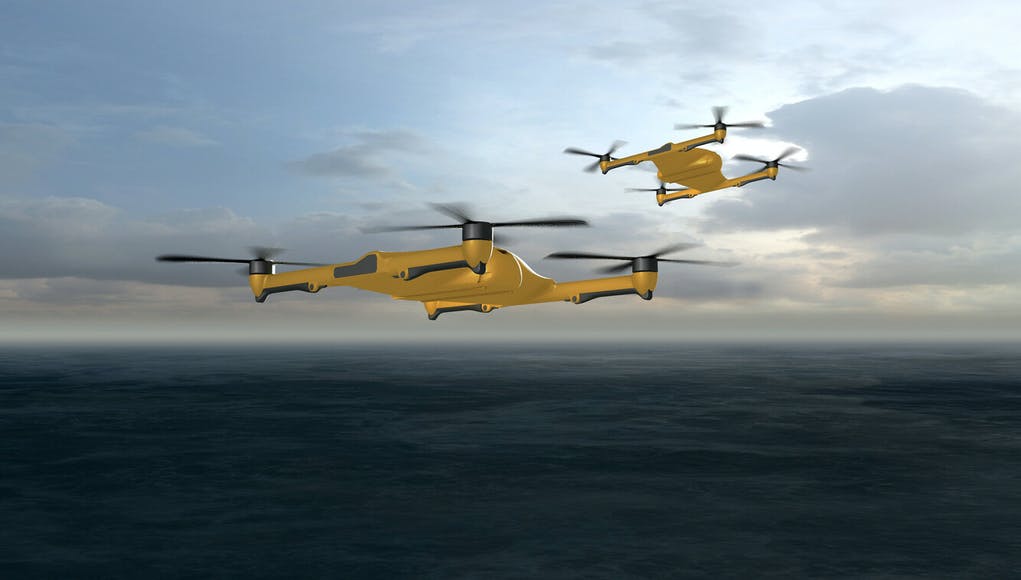 Dave Holmes, Advanced Projects, Technology and Manufacturing Director of BAE Systems' Air Sector said:
"It's fantastic to be working with Malloy Aeronautics on this ground-breaking technology. Bringing together Malloy's proven track record of innovative technology in this field, with our understanding of the military operating environment and extensive engineering and systems integration experience, will enable us to develop a sustainable and cost-effective solution for both military and commercial customers."
The Sting Ray is an acoustic homing lightweight torpedo, introduced in the early 1980s and currently in service with the Royal Navy as an air or ship launched torpedo. The Sting Ray weighs in at just under 270kg, below the new quadcopter drone's planned payload.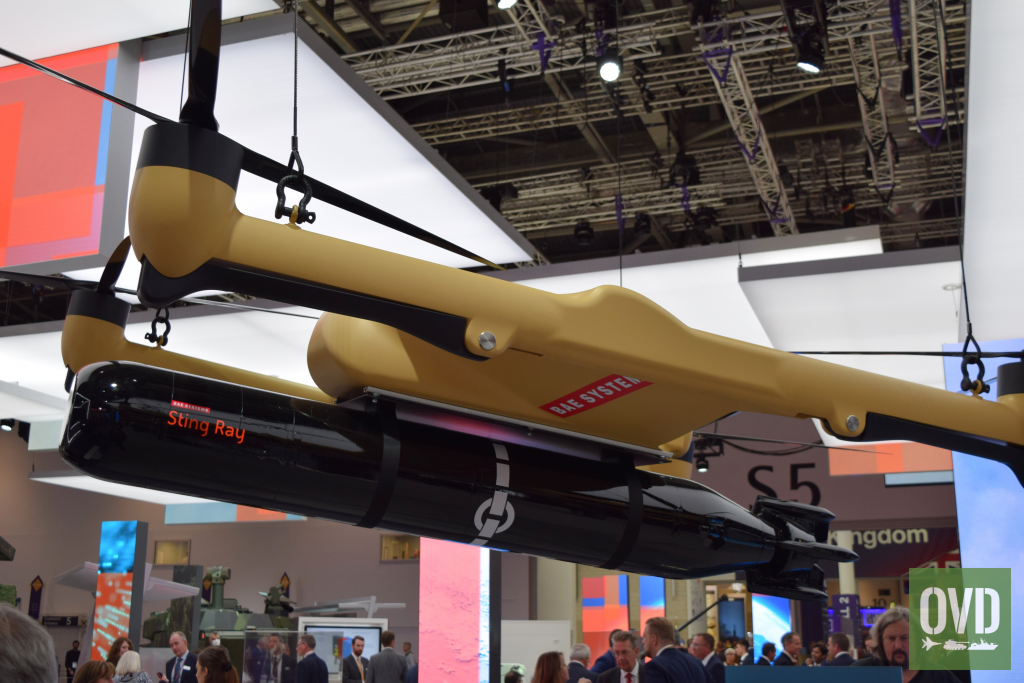 Oriol Badia, Malloy Aeronautics' CEO added:
"Beyond the military capabilities, there is also clear potential in the commercial, security and humanitarian arenas. Our goal is to work together with BAE Systems to ensure that our capabilities are not just the first and best for defence, but that they become the future workhorse to keep all our personnel safe."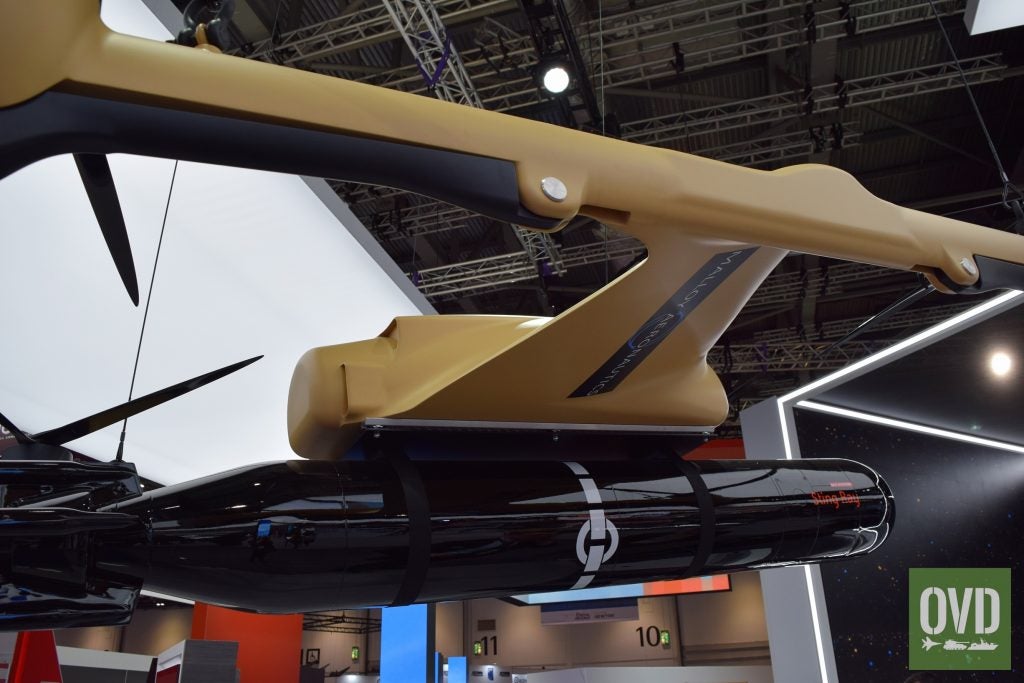 BAE and Malloy Aeronautics envisage a variety of potential uses within ship-to-ship and ship-to-shore operations for the system, including: logistics and resupply missions, close air support, maritime mine countermeasures, search and rescue operations, casualty evacuation and as show by the unveiled display – anti-submarine warfare.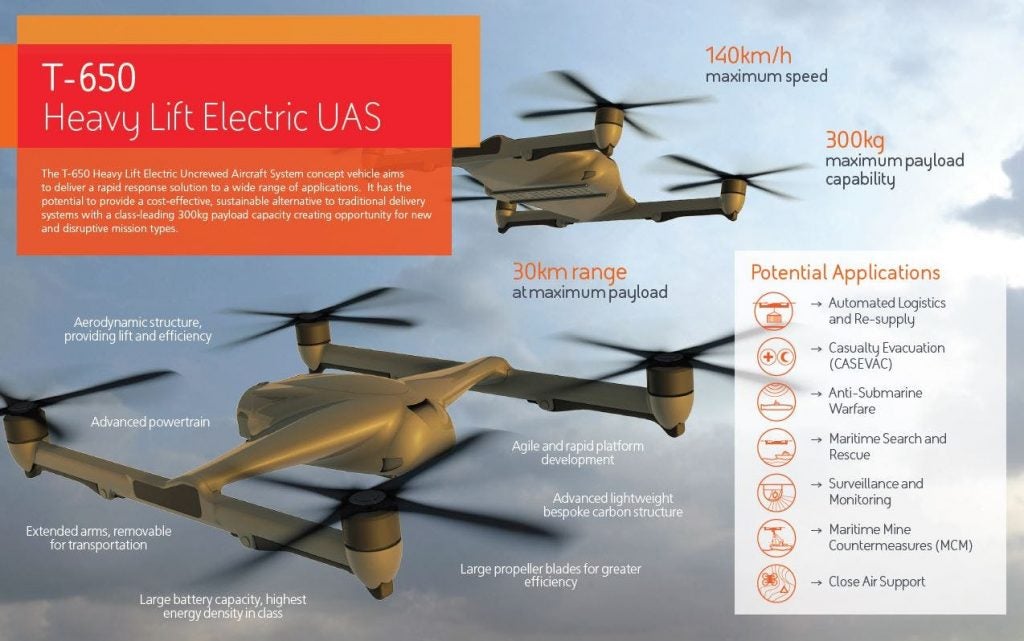 BAE Systems' announcement also touts the all-electric UAV's green attributes with the T-650 emitting zero carbon and reducing operational environmental impact.