Modular Light Jet Developer AERALIS Signs Up Rolls Royce
In a key development milestone UK-based military aircraft developer AERALIS have signed a memorandum of understanding with Rolls Royce to meet the company's propulsion needs.
AERALIS have developed designs for an advanced modular light jet which can take on various mission fits with significant through life cost savings compared to proceeding systems.
In the run up to this week's DSEI exposition some UK media outlets claimed that AERALIS had been selected to provide the replacement aircraft for the Red Arrow flying display team's Hawk jets. Under announce plans the Royal Air Force will retired its entire fleet of 76 Hawk T1 trainers, leaving only 28 Hawk T2 aircraft in service. When asked about the media claims AERALIS noted that while they were aware of the media speculation they are not aware of any order but stand ready to work with potential customers.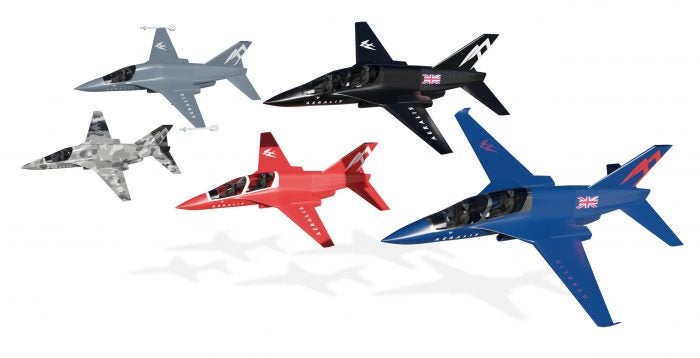 Back in February, AERALIS agreed a three-year contract with the RAF's Rapid Capabilities Office (RCO) for R&D into a new modular approach to the design and development of future aircraft. The memorandum of understanding (MOU) with Rolls Royce is an important step towards the company conducting their first test flights. AERALIS explained that the MOU will initially focus on using Rolls-Royce's propulsion systems powering pre-production aircraft.
The news was welcomed by the UK's MoD. "I'm delighted to see AERALIS and Rolls Royce partnerng to develop advanced digital design methodologies and investigate future power systems options for the AERALIS modular aircraft design," said Air Commodore Jez Holmes, Head of the RAF's Rapid Capabilities Office. "This digital engineering and digital twinning approach could deliver considerable savings relative to traditional air system design, development and sustainment, and offer the opportunity for rapid capability adaption. As such, the learning achieved could be broadly applicable across a broad range of acquisition programmes including FCAS"