Iraq Announces That They Plan To Procure Bayraktar TB2 UAV's And ATAK Helicopters From Turkey
On 28 August, Iraqi Defense Minister Jumaa Inad Saadoun, a guest on Iraqi TV channel Al Sharqiya, made a series of statements, including that Iraq had "reached an agreement" with Turkey on the procurement of the Bayraktar TB2 unmanned aerial vehicle. He went on to say that his government is planning to buy 12 T129 ATAK helicopters and has a "purchase offer" for six Koral electronic warfare systems. The minister added in an interview with a local Iraqi channel that Turkish Bayraktar UAVs are very sensitive and modern, and have had excellent success in several nations including Syria, Azerbaijan, and Libya.
Baykar Defense CTO Selçuk Bayraktar also made important comments regarding the sale of Bayraktar TB2 UAVs at the Akıncı Offensive Unmanned Aerial Vehicle (TİHA) Delivery and Course Completion Ceremony on 29 August 29. "We signed a contract with more than ten countries regarding the sale of Bayraktar TB2," Bayraktar said in a statement. A Turkish defense sector source told Breaking Defense that the Bayraktar TB2 negotiations between Turkey and Iraq have been ongoing for more than a year. Iraq intends to buy at least a dozen Bayraktar drones, according to the source. Another senior Turkish official, though, stated that the deal had not yet been finalized and that negotiations were still ongoing.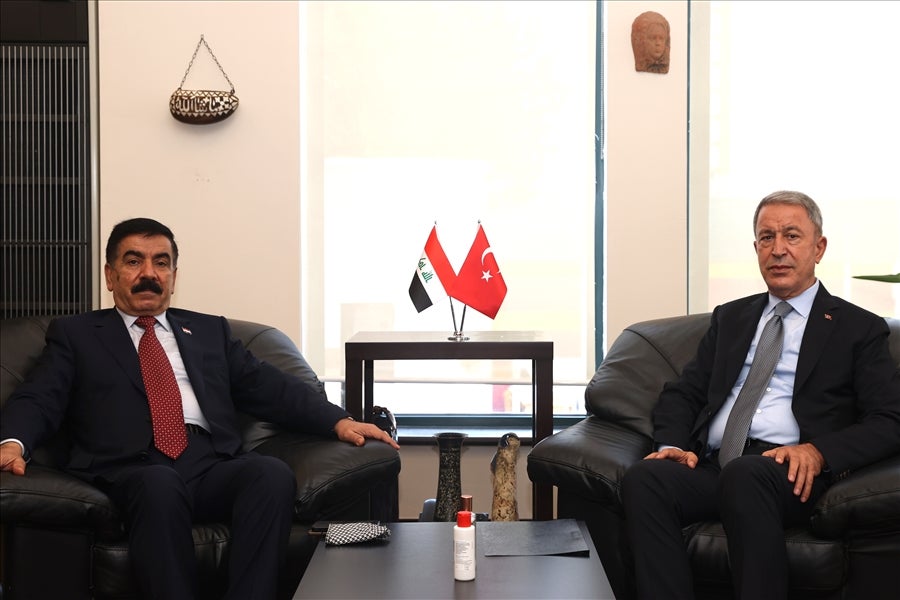 Iraqi Defense Minister Jumaa Inad Saadoun met with Turkish Minister of National Defense Hulusi Akar, in Ankara, in recent weeks. Bilateral and regional defense, security, and defense industry collaboration were all discussed during the meeting. Minister Saadoun then traveled to Istanbul for the IDEF21 International Defense Industry Fair, where he met with senior executives from a number of Turkish defense companies. He had the opportunity to learn more about the ATAK helicopter and TB2 UAVs while he was there. In addition, at the 15th International Defense Industry Fair (IDEF), Turkey and Iraq signed a Defense Industry Cooperation Agreement. The agreement was signed by Prof. Dr. İsmail Demir, President of the Presidency of Defense Industry, and Mohamed Saheb Al-Daraji, Chairman of the Military Industrialization Board of the Republic of Iraq.
Significant changes in Iraqi domestic politics and regional developments have eroded the state's authority since 2003. The withdrawal of the United States from Iraq in 2011, and the capture of various regions of the country by the ISIS terrorist organization in 2014, in particular, greatly impeded the development of Iraq's military forces.
Within the country, power dynamics are also quite unpredictable. The Iraqi Kurdish Region, an autonomous region affiliated with Iraq with a constitutional presence, governs the northern part of the country. It was founded in June 2014, in opposition to ISIS which for a time held 1/3 of the country. Many Hashd al-Shaabi militia groups are also accused of functioning outside the chain of command and of being a state within a state, despite being part of the Iraqi Armed Forces under a law passed in 2016.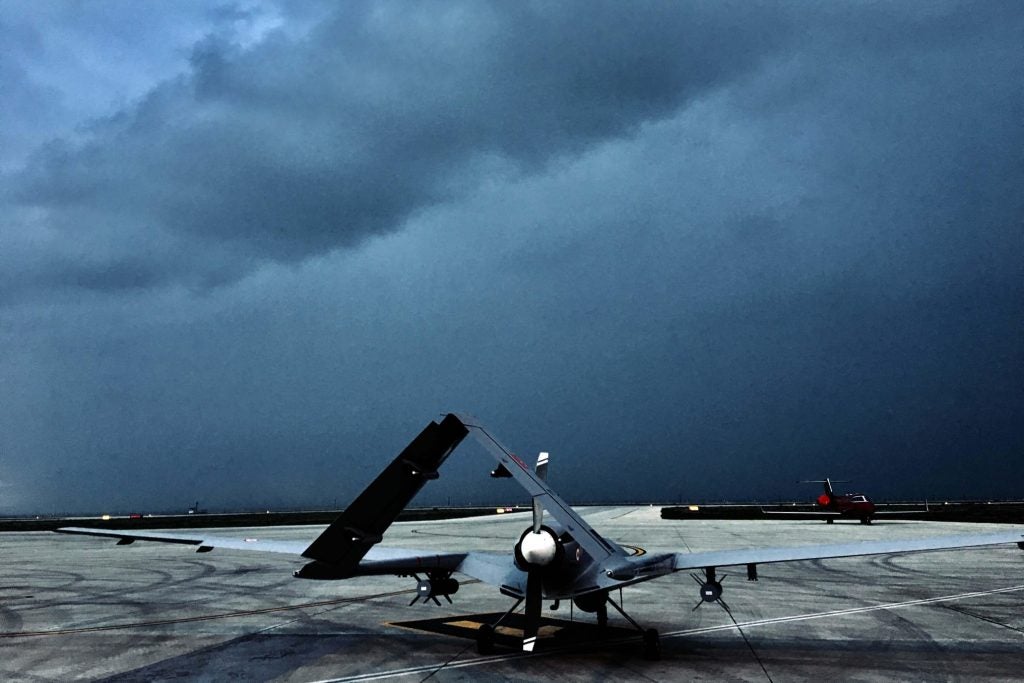 TB2s and ATAK helicopters played a major role in Turkey's operations against PKK and YPG groups in a difficult terrain like Northern Iraq. In the face of a prospective threat, the Iraqi government, which is closely monitoring these operations and recognizes the importance of asymmetric warfare in this region, is attempting to strengthen its hand with TB2 UAVs, ATAK helicopters, and electronic warfare devices.