Five Missing, Five Other Sailors Injured After U.S. Navy Helicopter Crash
The U.S. Navy said on Wednesday that five sailors aboard the USS Abraham Lincoln had been injured in a crash of an MH-60S Seahawk, after reporting that one of the six helicopter crew members had been rescued after the August 31 crash.

In a statement, the Navy said that the rescued crew member has since been transported ashore and is in stable condition, after announcing their rescue late on Tuesday Pacific time. Coast Guard and Navy assets are currently conducting search and rescue operations for the remaining five crew members.

All five of the injured sailors aboard the Abraham Lincoln are reported to be in stable condition. Three of the sailors suffered minimal injuries and remained on the aircraft carrier, while the remaining two have been transported ashore to treat their more severe injuries.

According to the Navy, the MH-60S of Helicopter Sea Combat Squadron (HSC) 8 was operating on the deck of the Abraham Lincoln as part of routine flight operations, before crashing into the sea approximately 60 nautical miles off the coast of San Diego at 4:30 p.m. PDT on August 31. In a post on the squadron's official Facebook page, the squadron stated that the family members of the crew members involved in the crash have been notified. Additionally, an investigation into the crash is now underway.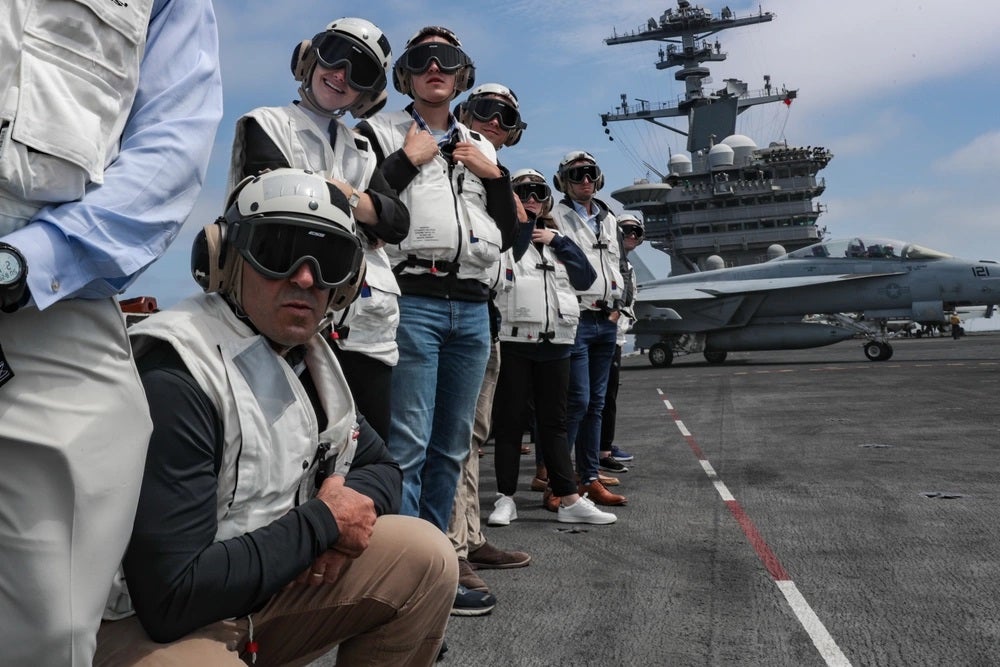 The Abraham Lincoln had been conducting carrier qualification training for F/A-18E/F Super Hornet and EA-18G Growler fleet replacement squadrons off San Diego earlier this week, training new Naval Aviators on carrier operations as part of the basic training phase of the carrier's deployment cycle. The basic training follows the Abraham Lincoln's completion of a six-month maintenance cycle in April, itself after the carrier spent a record-breaking 295 days deployed at sea during 2019. The longest carrier deployment since the end of the Cold War saw the Abraham Lincoln steam over 64,000 nautical miles, traveling nearly around the world as part of a change of home port from Norfolk to San Diego.