U.S. Navy Clears AARGM-ER For Low-Rate Initial Production
The U.S. Navy's Naval Air Systems Command has announced Milestone C approval for the Advanced Anti-Radiation Guided Missile – Extended Range, allowing the missile to enter the initial stages of production.

The approval was granted on August 23, with the Navy saying that it plans to award the first two contracts for low-rate initial production lots over the next few months. The Milestone C decision follows the successful first live fire test launch of an AARGM-ER on July 19, with the test launch from a F/A-18F Super Hornet over the Point Mugu Sea Test Range accomplishing all of its test objectives. Further captive and live-fire missile tests will be conducted through 2022, ahead of the AARGM-ER's planned initial operating capability date of 2023.

"The combined government/industry team has worked tirelessly over the last few years to reach this milestone," said Capt. Alex Dutko, Direct and Time Sensitive Strike (PMA-242) program manager. "We look forward to getting this new weapon with its increased capability and lethality out to the fleet as soon as possible."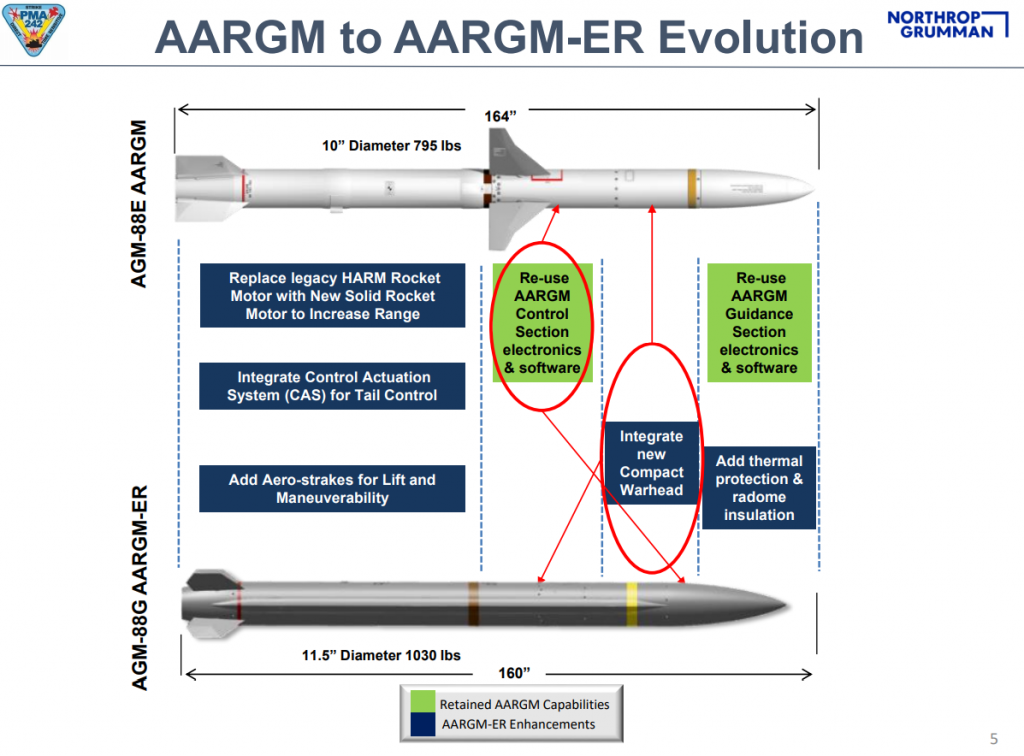 Northrop Grumman was contracted in March 2019 to conduct Engineering and Manufacturing Development work on the AARGM-ER. According to the Navy, the AARGM-ER leverages the existing AARGM design and production line to produce a missile with extended range and sensor capability, with a new compact warhead design rounding out the AARGM-ER's enhanced abilities to detect and engage air defense systems.

The AARGM-ER is currently being integrated on the F/A-18E/F Super Hornet and EA-18G Growler, in addition to being compatible with the F-35. According to a joint presentation by the Navy's AARGM-ER program office and Northrop Grumman at the Navy League's Sea Air Space Symposium, the AARGM-ER can be carried internally and externally on the F-35A and C, while it is limited to external carriage on the F-35B due to its smaller weapons bays.