Norwegian Frigate To Join a U.S Navy Carrier Strike Group For the First Time
A Norwegian Frigate has departed the country's main naval base for a nine-month deployment that will see it operate as a part of the United State's Carrier Strike Group 8, the Royal Norwegian Navy announced on Twitter.

HNoMS Fridtjof Nansen (F310) left Haakonsvern Naval Base on Wednesday the 25 August, bound for the United States where it is to rendezvous with USS Harry S Truman (CVN-75) and Carrier Strike Group 8 that is currently operating off the U.S East Coast.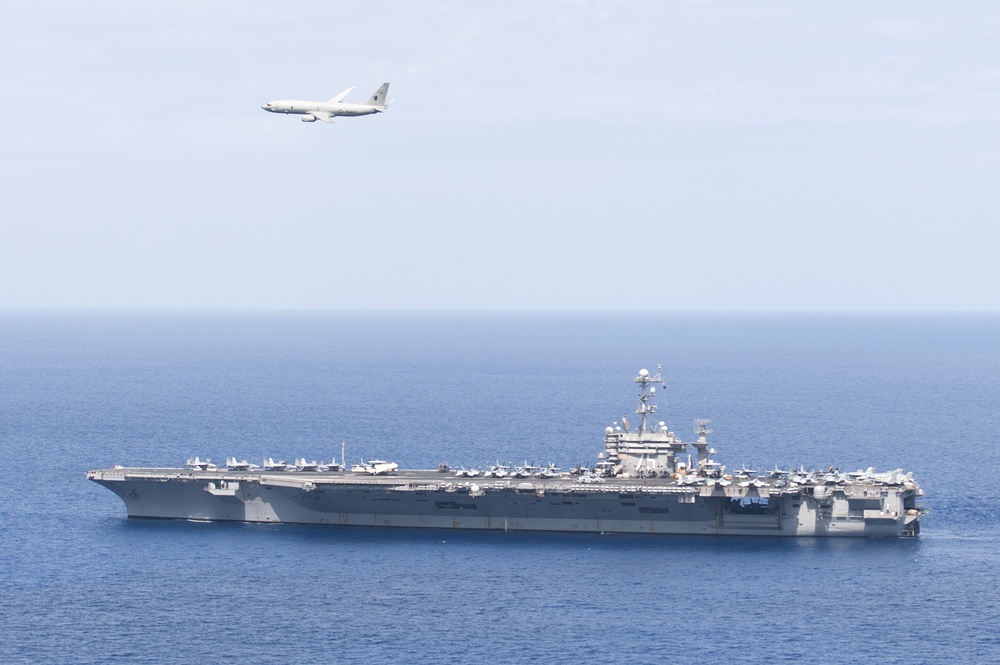 HNoMS Fridtjof Nansen will train with the group initially, as it works up for its deployment, before later deploying as a fully integrated member of the group. Commander Michel C. Hayes, a Norwegian Navy Spokesperson, told Overt Defense that:
"upon arrival HNoMS Fridtjof Nansen will start certification training with Carrier Strike Group 8 and be fully integrated within the Strike Group."

This is the first time that a Norwegian Ship will fully integrate with a U.S Carrier Strike Group. While operating as a part of the Strike Group, HNoMS Fridtjof Nansen will be under U.S command. However, the Norwegian Government reserves the right to operate the ship within its national interests. Commander Hayes told Overt Defense that the deployment was an important aspect of Norway's contribution to Euro-Atlantic Security.

"It is also important for us to be an active contributor to the Euro- Atlantic Security cooperation and ensure the United Nations Convention on Law of the Sea."
All crew members of the HNoMS Fridtjof Nansen have been fully vaccinated against Covid-19 and will observe necessary precautions.
HNoMS Fridtjof Nansen's deployment is just the latest incidence of a European navy deploying its ships as part of an allied Carrier Strike Group. This year Dutch Frigate HNLMS Evertsen deployed with the United Kingdom's Carrier Strike Group 21' (CSG21) and Belgian Frigate FNS Leopold I integrated into the French Navy's Carrier Strike Group. In 2019, Spain deployed ESPS Méndez Núñez as part of Carrier Strike Group 12.