US Marines Among Dead In Suicide Attacks On Kabul's International Airport
A US Marine injured in what the Pentagon has described as a "complex" suicide attack on a gate at Hamid Karzai International Airport in Kabul on Thursday has succumbed to their injuries, bringing the American death toll to 13 Marines, with 18 injured according to US Central Command. US Central Command commander Marine General Kenneth F. Mackenzie stated at a press conference that "it's a hard day today", when announcing initial casualty figures.

Health officials in Kabul were quoted saying that at least 90 Afghan civilians were killed and another 150 injured in a suicide bomb attack at the airport's crowded Abbey Gate, with another bomb attack occuring shortly after at a hotel adjacent to the gate. Eyewitnesses report of exchanges of gunfire with a gunman following the explosions.

Islamic State Khorasan has claimed responsibility for the first suicide attack, claiming to have targeted "translators and collaborators with the American army". Pentagon officials had previously suspected the Afghan branch of Islamic State for the attack, and President Joe Biden had said on Tuesday that there was an "acute and growing risk" of an IS K attack on the airport as evacuations went on, during a speech on how he would not be extending the evacuation deadline past August 31.

In an afternoon speech at the White House following the attacks, Biden held a moment of silence for those killed in the attacks, saying that his heart ached for the families of the deceased. He added that evacuations would continue through August 31 despite the attacks. He added that there was "some reason to believe" IS K leaders responsible for planning the attack could be identified, warning that "We will respond with force and precision in our time, in a place we choose in a manner of our choosing".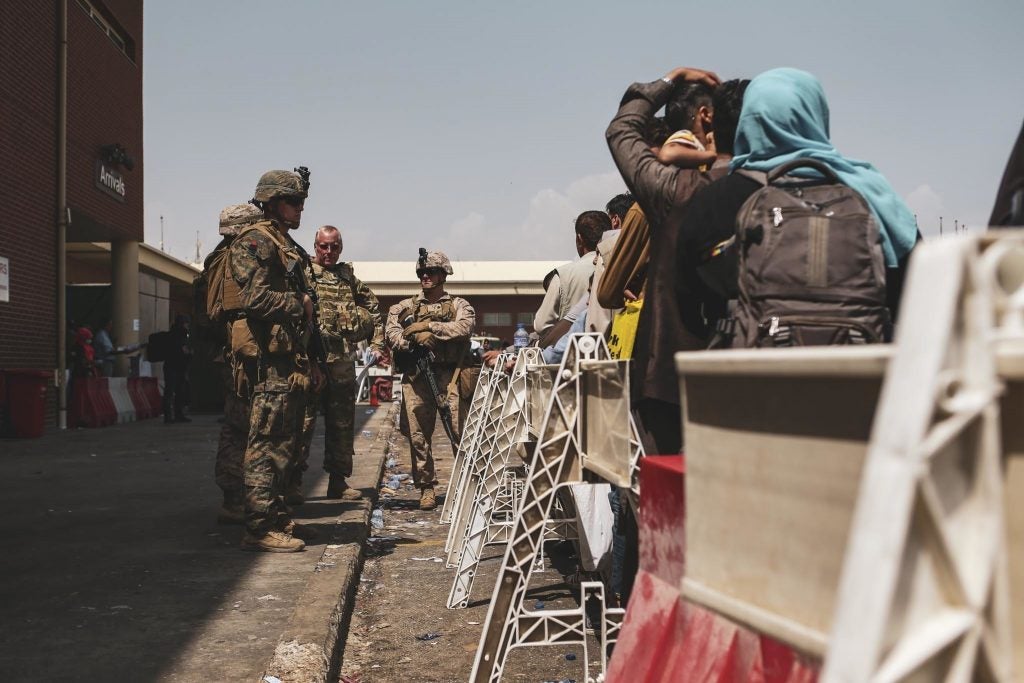 "I bear responsibility for fundamentally all that's happened of late", said the President, before noting that the "peace deal" under which the US is departing Afghanistan was signed by his predecessor, leaving the only alternative to a withdrawal sending "thousands of more troops back into Afghanistan to fight a war". He insisted that he had "never been of the view that we should be sacrificing American lives to try to establish a democratic government in Afghanistan".

The Wall Street Journal reports that the death of 13 US service members makes Thursday the deadliest day for the US military since 6 August 2011, when 31 Americans were killed after the Army CH-47D they were in was shot down in Afghanistan's Maidan Wardak province. The deceased in Thursday's attack are also the first service members to be killed in Afghanistan since February 2020.