ROKETSAN Is Developing A Ground-Based Version of The ATMACA Missile
The Presidency of Defense Industries and Roketsan signed a contract for a surface-to-surface cruise missile (named Kara Atmaca or 'Black Hawk') during the International Defense Industry Fair (IDEF 2021) in Turkey. The Presidency of Defense Industries President Prof. Dr. İsmail Demir, Turkish Armed Forces, Roketsan, and sector representatives attended the signing event.
Emphasizing that they accomplished a difficult task with Atmaca cruise missiles, Demir said:
"We launched the missile at a certain range and passed the tests. But of course, after accomplishing the hard part, the easy steps that came after it had to be taken immediately. One of them was a land-based cruise missile that could be launched from surface to surface. We hope to start development on a version of this missile that can be launched underwater as soon as possible. We will continue to strengthen the strength of our Turkish armed forces."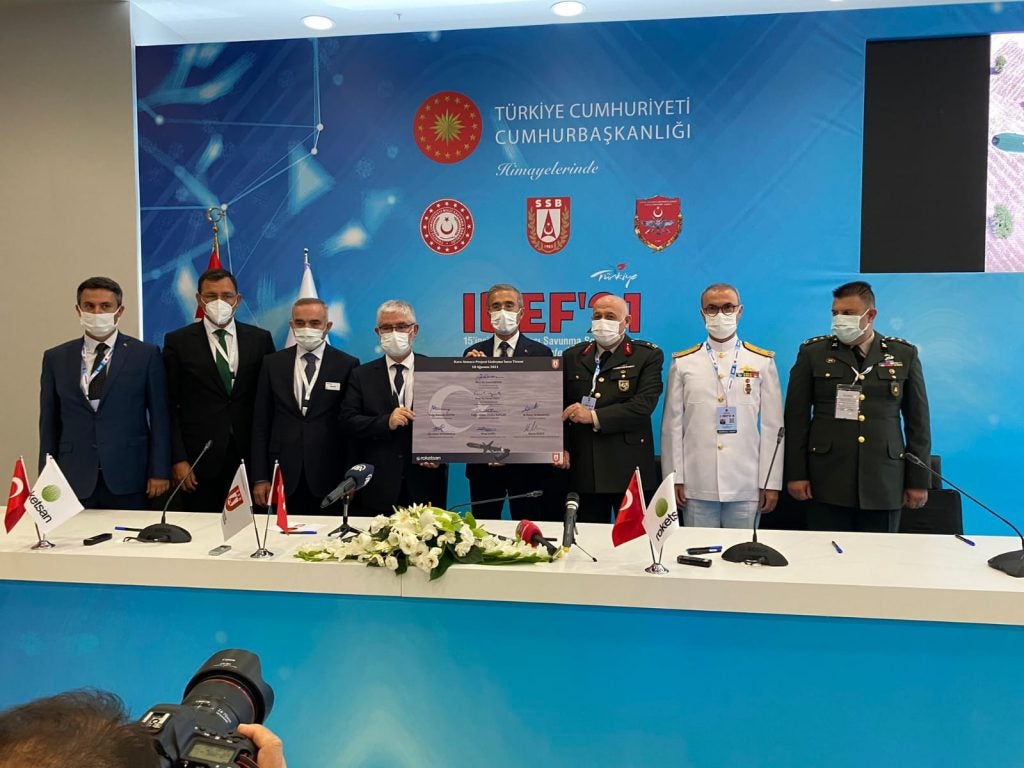 Roketsan Chairman of the Board Prof. Dr. Faruk Yiğit and General Manager Murat İkinci met with members of the press in Istanbul before to the opening of the International Defense Industry Fair (IDEF 2021) and provided information about the new generation technologies to be exhibited at the fair. Roketsan General Manager Murat İkinci said:
"Earlier this year, we completed the last launch of our Atmaca and began mass production. The ground version of Atmaca is the change we'll show at IDEF. The difference between this Atmaca and the naval variant is that it contains an IIR warhead. We hope that with this warhead, our military forces would be able to hit ground targets without being identified by radar."
The ground model, the Atmaca, which is said to be capable of hitting a target at a distance of around 250 kilometers, the naval variant improves this capability to roughly 280 kilometers. The Kara Atmaca, which appears to be heavier than the 750kg naval Atmaca, will have a full 250kg warhead and weighs 890kg. The naval version's warhead weighed 220kg.
With the Kara Atmaca the Turkish Land Forces Command will incorporate a cruise missile in its inventory for the first time. Kara Atmaca will function as a cruise missile that can be launched from a tactical wheeled land vehicle, meeting the operational needs of the Turkish Ground Forces. Thei new cruise missile is planned to enter service in 2025.

Roketsan's technical specifications of the land-based ATMACA missile:
Length: 6 meters
Weight: 890 kg
Range: 280 km
Guidance: INS + GPS + Barometric Altimeter + Radar Altimeter + Terrain Referenced Navigation (TRN)
Warhead: High Explosive, Blast-Fragmentation, Penetration Effect
Warhead Weight: 250 kg
Seeker: Infrared Imager (IIR)