US Cyber Command Visited by Japanese State Minister of Defense
Japan's State Minister of Defense Yasuhide Nakayama visited US Cyber Command on 9 August, where he met US Cyber Command chief General Paul Nakasone. The two defense officials discussed Cyber Command's capabilities, the cyber challenges facing both states and bilateral US-Japan cooperation in the field. Nakasone briefly elaborated:
"I was honored to welcome Minister Nakayama to U.S. Cyber Command. Our dialogue focused on common cybersecurity interests, further strengthening our alliance. […] The relationship with key strategic partners like Japan is critical in ensuring peace and stability across the Indo-Pacific region and in cyberspace."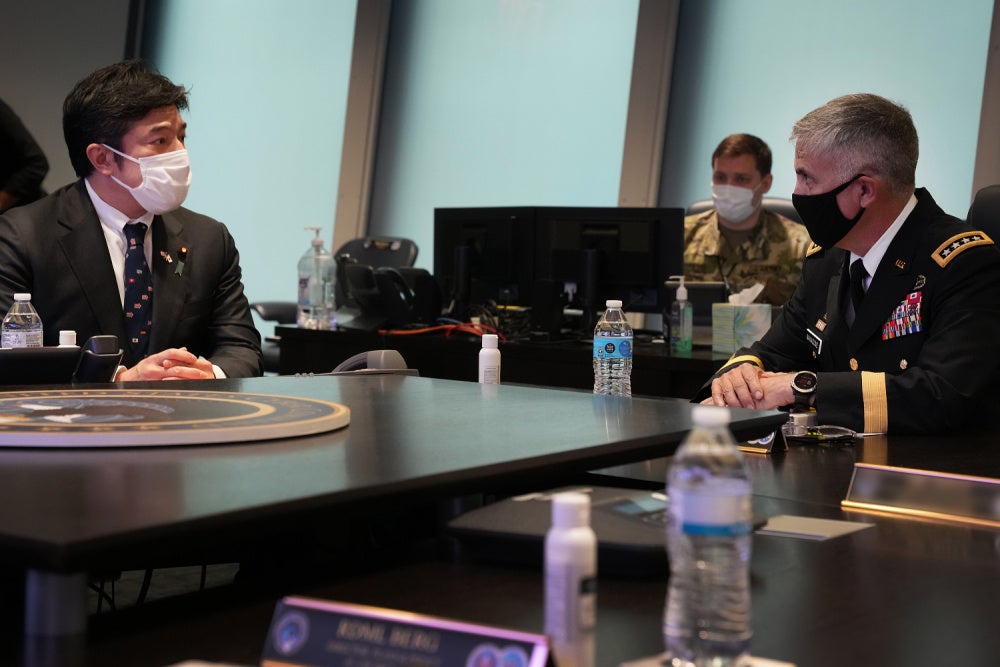 Minister Nakayama provided some additional insight:
"Under the digital transformation of the whole society, cybersecurity is an ever-more important challenge for the nation and the armed forces," said Nakayama. "The discussion with GEN Nakasone was a timely and constructive opportunity to reaffirm the core role our alliance continues to play in overcoming that shared challenge and to explore concrete steps to strengthen our cybersecurity collaboration further. GEN Nakasone and I are opening a new chapter in our joint efforts in cyberspace."
Cybersecurity has not only become an increasing priority for the American and Japanese governments but also a key area of security cooperation. The biennial US-Japan Keen Sword 21 Exercise held between 26 October and 5 November 2020 included, for the first time ever, "new domains" like cyber.
Perhaps the most important development, however, is probably the publishing of a manga titled "Guidebook to the Ministry of Defense 2019 ~Space/Cyber/Electromagnetic spectrum~" by the Japanese Ministry of Defense last year. It tells the compelling story of a high school girl named Airi listening to a monologue by her older brother which gives an overview of some cyber and space issues facing the JSDF and promptly convincing her to enlist.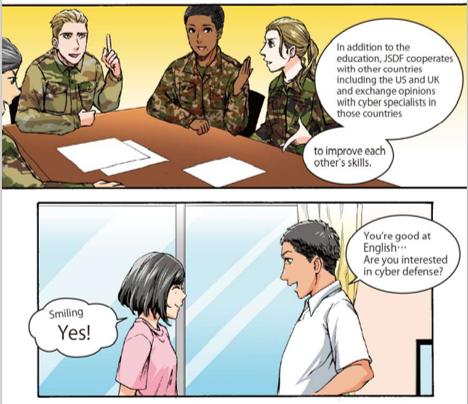 With its Pulitzer-level artwork and storytelling, the manga is bound to relieve Japanese recruitment issues and help the JSDF become a cybersecurity leader.