Four Killed In Apparent Murder-Suicide At Royal Malaysian Air Force Base
The Royal Malaysian Police has identified four airmen killed in an apparent murder-suicide on Friday morning at a Royal Malaysian Air Force base in East Malaysia's Sarawak state.

Kota Samarahan police chief Sudirman Kram identified the deceased as Corporal Ho Swee Boon from Lundu; Cpl Mohamad Ehsan Sehamat from Asajaya; Cpl Sharif Mohd Siddiq Al-Attas Wan Sabli from Kuching; and Aircraftman Luk Nesly anak Nabau from Sibu.

According to the police chief, initial investigations into the 7:15AM incident found that Ho had entered the guard post at the Handau Squadron 330 base, taking and loading an M4 carbine present in the guard post. When his actions were noticed, Ho is said to have asked those in the guard post whether they "want to live or die". Sharif attempted to calm down Ho, only to be shot in the stomach, causing other guards to flee.

Ho would then fatally shot two other guards before shooting himself in the head. Sharif was able to drive himself to the base clinic to seek medical help, but ultimately succumbed to his injuries after being transferred to the Sarawak General Hospital's Heart Center in Kota Samarahan.

Sarawak police chief Aidi Ismail said to Free Malaysia Today that the shooting has been classified as a murder case, with forensic teams from the state police headquarters and Sarawak General Hospital on scene. The Royal Malaysian Air Force has since urged the public to not speculate on the murder-suicide, saying that while the police are leading the investigation, the Air Force will also set up a special investigation board to ascertain the cause of the incident. No motives are currently known for the shooting, as it is understood that Ho got along well with his comrades prior to undergoing a COVID-19 quarantine at the time of the incident.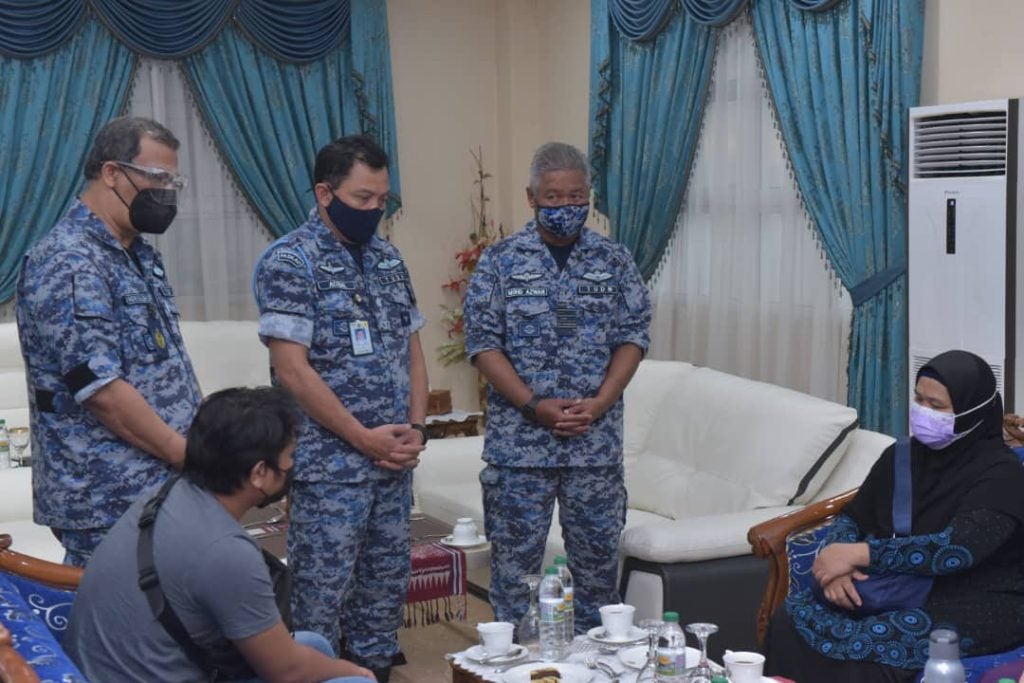 Chief of the Royal Malaysian Air Force General Tan Sri Ackbal Abdul Samad has since met with the next of kin of the deceased to express his condolences and hand over assistance from the RMAF Welfare Fund, following a visit to the site of the shooting for a briefing on the investigation and to provide moral support for squadron members. In a press statement announcing the visit, the Air Force said that it would be handling funeral arrangements and the welfare of the next of kin.

The 330 Squadron operates one of two Control and Reporting Centres in East Malaysia, monitoring East Malaysian airspace and the South China Sea by radar. In addition to routine monitoring and providing command and control for Royal Malaysian Air Force aircraft on operations or training, the Sarawak radar site was also the one that detected an intrusion by 16 People's Liberation Army Air Force cargo aircraft on May 31.