RAAF Super Hornet Performs Arrested Landing During Talisman Sabre 21
During Exercise Talisman Sabre 2021, a Royal Australian Air Force F/A-18F Super Hornet of Number 1 Squadron made an arrested landing at RAAF Base Scherger for the first time. Utilizing the Mobile Aircraft Arresting System (MAAS), the aircraft was able to make a landing over a far shorter distance than normal with the use of its tailhook.
MAAS was deployed to RAAF Base Scherger to help reduce the risk of an incident on takeoff or landing for aircraft using the base. RAAF Base Scherger is one of the RAAF's "Bare bases" which are unoccupied a majority of the time but can be activated at short notice for exercises or in the event of a conflict or changing strategic circumstance.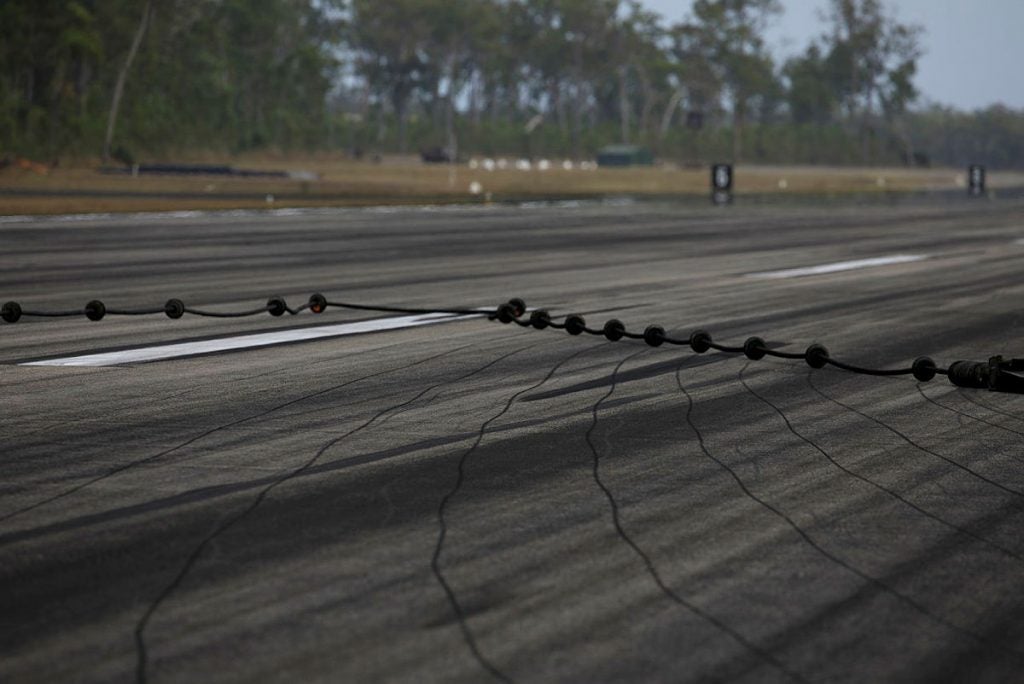 According to a Defence spokesperson, the deployment of MAAS was necessary to bring the risks associated with Air Combat Group (ACG) operations out of the base down to a manageable level.
"The provision of an arrestor system was required by ACG planners in order to reduce the risks associated with the mission profiles to an acceptable level."
This was the first deployment of MAAS at RAAF Scherger and was also the first time that a F/A-18F had made an arrested landing using the system. Per a video released by the Ministry of Defence, work to install the system began around six weeks before the event, however, it is unclear if this was referring to bringing the base up to operational status in its entirety.
Aircraft arrestor systems Sergeant Arron Fuller complimented the pilot of the Super Hornet, as well as his team: "the arrest was textbook, to the credit of the pilot and the MAAS crew. The aircraft was cleared and the system reset, ready for another arrest in minimal time."