Third Type 054A/P Frigate Launched for Pakistan in China
A launching ceremony for the third of four multi-role frigates was held at Hudong Zhonghua Shipyard in Shanghai, China on the fourth. The ship's keel was laid just less than three months earlier in May of 2021. The first of the four frigates was launched in August of last year and is expected to be delivered along with the second by the end of 2021.
Pakistan first signed a contract for two Type 054A/P frigates, a modified version of the Chinese Type 054A, back in 2017. Pakistan procured an additional two the following year. According to the Pakistani Navy, these frigates are equipped with state of the art surface, subsurface, and air weapons systems and sensors and once deployed will serve as the most advanced ships serving the Pakistan Navy.
Pakistan's navy is currently undergoing an important modernization effort for its fleet. Along with the Type 054 Frigates from China, it is currently undergoing procurement of several modern platforms including corvettes from Turkey with technology transfer, and Dutch Off-shore Patrol Vessels (OPVs). It has also contracted a Turkish firm to modernize its existing submarine fleet.
The Type 054A/P is a variant of the Type 054A, considered a cornerstone of China's People's Liberation Army Navy. The A/P variant is identical to the original but features improved sensors and weapons systems. China's Type 054A frigates are 134 meters in length, with a 16 meter wide beam. They carry a crew of 165 and have a displacement of 4,000 metric tons.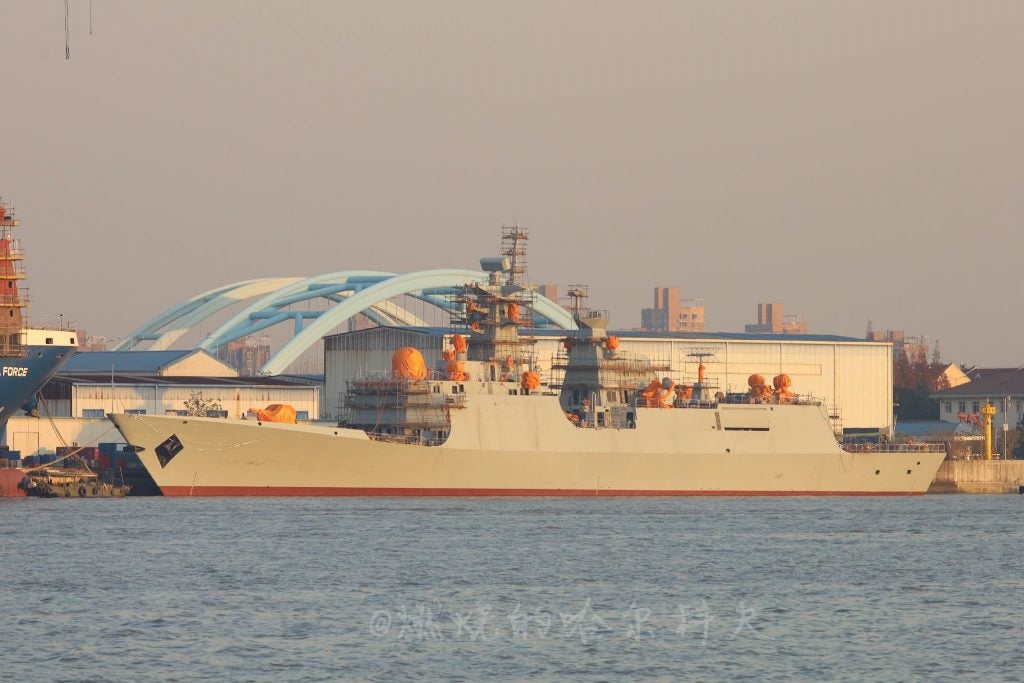 The Pakistan Navy commission Type 054A/P will feature supersonic YJ-12 anti-ship missiles instead of the original's C803, an almost two decades older system. The A/P variant also features an SR2410C long-range metric wave radar, an addition not present in the original ship.
Header: Third Type 054A/P frigate launched for the Pakistani Navy. (Image courtesy of Pakistan Navy)