China Commissions Type-054A Frigate for Pakistan Navy
Hudong–Zhonghua Shipbuilding, a subsidiary of China State Shipbuilding Corporation (CSSC), launched the first of four Type-054A frigates under construction for the Pakistani Navy on the 23rd August.
CSSC signed the contract for the first two vessels in 2017 and an additional two in 2018. Keel laying for the second ship began earlier this year, while steel cutting for the last two vessels was done in November of 2019. According to the original contract, all four ships are slated for delivery by 2021. How the ongoing COVID-19 pandemic will impact this remains to be seen.
Price details from the original contract were not made public, but various independent estimates give a range of between $350-$400 million per frigate, electronic systems included. If the estimates are correct, it would mean the frigates cost significantly less than competing offerings of similar features and capability from the United States, Europe, or even Russia.
The Type 054A is the backbone of the People's Liberation Army Navy (PLAN) fleet of surface combat ships, with 30 of the multirole frigates in active service. This economy of scale has no doubt helped to make the class extremely cost effective. The vessels are 134 meters in length, 16 meters wide at the widest point, and have a displacement of 4,000 tons. The ships have a capacity to carry 165 sailors and are fitted with an H/PJ-26 76mm main gun, eight c803 surface-to-surface anti-ship missiles, 32 Vertical Launch System (VLS) cells for HQ-16 surface-to-air missiles, two type 730 30mm close-in weapon systems (CIWS), and two triple torpedo launchers.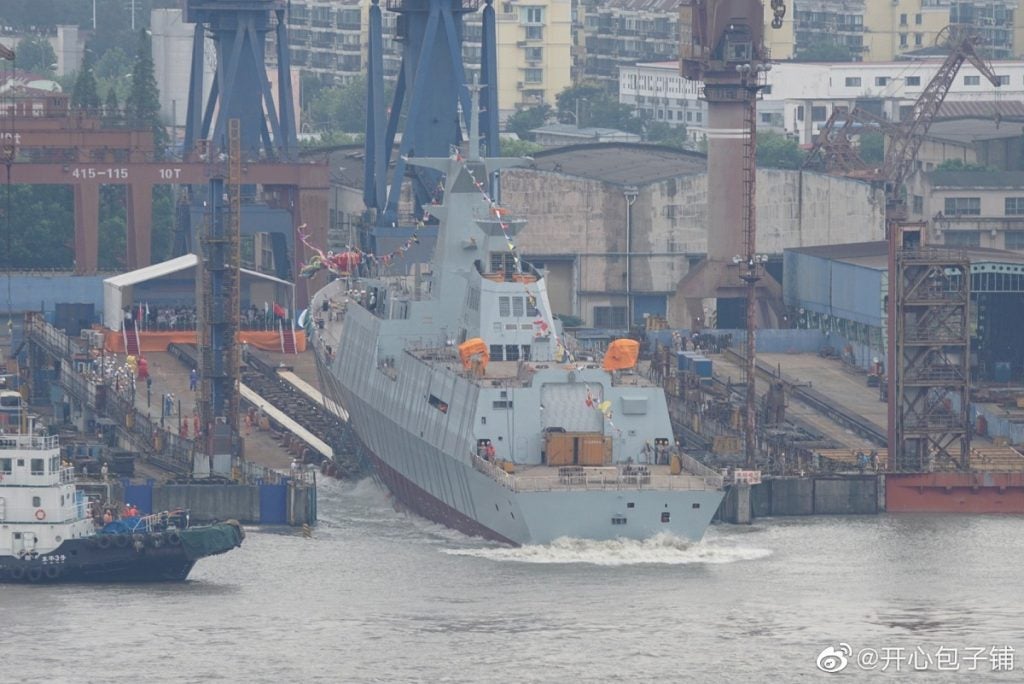 "Launching ceremony of 1st state of the art Type-054 class frigate for Pakistan Navy, was held at Hudong Zhonghua Shipyard, China. Cdre Azfar Humayun (Chief Naval Overseer) graced event as CG in presence of China Shipbuilding Trading Co, Ltd. (CSTC) Chairman, Mr. Li Hongtao," Pakistan Navy's Director General of Public Relations, Rear Admiral M. Arshid Javed, said.
The Pakistan Navy is currently in the process of modernizing its fleet as tensions with its neighbor, India, continue to escalate and it seeks a greater geopolitical role in the region. Along with the four frigates from China, it has procured several other modern platforms. It has ordered corvettes from Turkey and off-shore patrol vessels from the Netherlands as well as new munitions for its submarine force.