Syrian Rebels Retaliate Against Regime Assault On Daraa-al-Balad
Syrian rebels captured a number of checkpoints in rural areas of the southwestern Daraa Governorate on Thursday, in retaliation for a ground assault by regime forces on a neighborhood of Daraa city that has been besieged for a month.

Preliminary reports claim that rebels have killed at least seven members of the Syrian Arab Army's Iranian-backed 4th Division in an ambush, while the capture of at least 16 checkpoints throughout the governorate have resulted in the capture of over 60 pro-regime fighters. Also captured with the checkpoints were their stocks of weapons and ammunition, as well as at least two T-55 tanks.

The attacks are in retaliation for 4th Division forces mounting an assault on Daraa-al-Balad, after rising tensions between regime forces and "reconciled" rebels in the neighborhood reached a breaking point. Gunmen in the neighborhood had attacked 4th Division forces on Wednesday, after the latter violated a 2018 "reconciliation deal" by setting up additional checkpoints in the neighborhood.

In response, regime forces began shelling the neighborhood and towns surrounding it with anti-air weapons, mortars, and improvised "Elephant" artillery rockets early Thursday morning ahead of a ground offensive, with locals reporting that the shelling and regime sniper fire have been targeting civilian residences. The sole remaining medical facility in the neighborhood is also reported to have been destroyed by regime shelling, further spurring attempts by civilians to escape the neighborhood since a regime military buildup began on 25 July.

Daraa-al-Balad has been under siege by regime forces for nearly a month, with road access, food, water, medical care, electricity and internet access cut off from the over 40,000 residents of the neighborhood. Regime forces had demanded that reconciled rebels hand over their remaining light and medium weapons and accept the presence of checkpoints for the siege to be lifted, failing which they would storm the neighborhood and take direct control of it.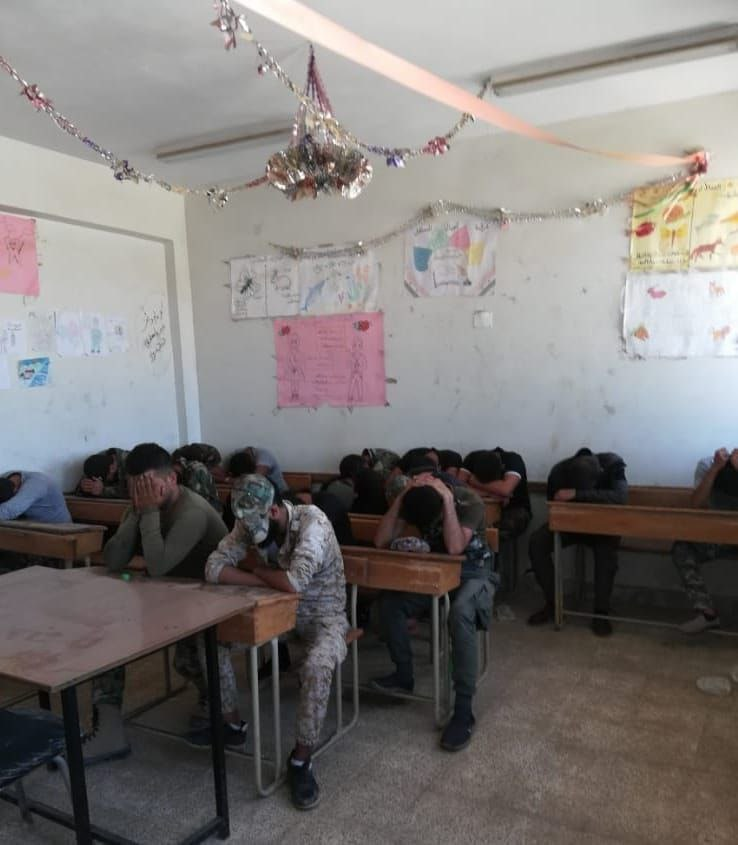 Despite Damascus nominally regaining control of Daraa Governorate in 2018, such control has been through Russian-brokered "reconciliation" agreements, where rebel forces would be allowed a level of local autonomy in exchange for giving up their heavy weapons and ceasing to fight. However, continued failures by Damascus to restore services and infrastructure in the birthplace of the Syrian Revolution, as well as other violations of the deals, have resulted in a persistent series of assassinations of local regime officials and reconciled rebel leaders, as well as attacks on checkpoints. While ISIS remnants have claimed responsibility for some attacks, those responsible for the overwhelming majority of attacks remain unknown, and regime relocations of former rebel leaders to Idlib have failed to address the underlying causes of the unrest.