British Servicewomen Disproportionately Experience "Unacceptable Behaviour": Report
A report by the United Kingdom Parliament's Defence Sub-Committee on Women in the Armed Forces reveals that 64 percent of women veterans of the UK military and 58 percent of currently serving women surveyed by the Committee have experienced some form of bullying, harassment or discrimination during their careers. The first-of-its-kind report heard from both veterans and active duty personnel, following permission from Defence Secretary Ben Wallace for the latter group to provide evidence.

The report, Protecting Those Who Protect Us: Women in the Armed Forces from Recruitment to Civilian Life also revealed that 53% of the 4,104 women anonymously surveyed report that they had been personally treated differently compared to other armed forces personnel, with 91% of those who detailed the reasons for differing treatment attributing it to their gender. Other reasons included sexuality, race and religion.

54% of the respondents said that they had witnessed bullying, harrassment or discrimination of other female personnel. The survey did not distinguish between respondents who experienced or witnessed BHD once or multiple times, nor did it require respondents to specify when in their career did the incidents occur. The 2020 Report of the Service Complaints Ombudsman also found that female personnel raised 32 service complaints for BHD for every 10,000 female personnel, around four times higher than the rate of BHD complaints made by male personnel. According to the Ombudsman, the rates have been similar since 2017, suggesting that Ministry of Defense initiatives have had limited effects. The report came as the British Army launched a new recruitment campaign, called 'A soldier is a soldier' aimed at women.

The report sharply criticized the services' approach to handling incidents of sexual harassment and sexual assault, noting that female personnel suffered disproportionately from such "unacceptable behaviour" and that the Service complaints system appeared to be "not fit for purpose". 89% of female personnel in the Regular Forces that had experienced BHD did not go on to make a formal complaint, with the most common reasons for not doing so a belief that nothing would be done, or that it would adversely affect their careers.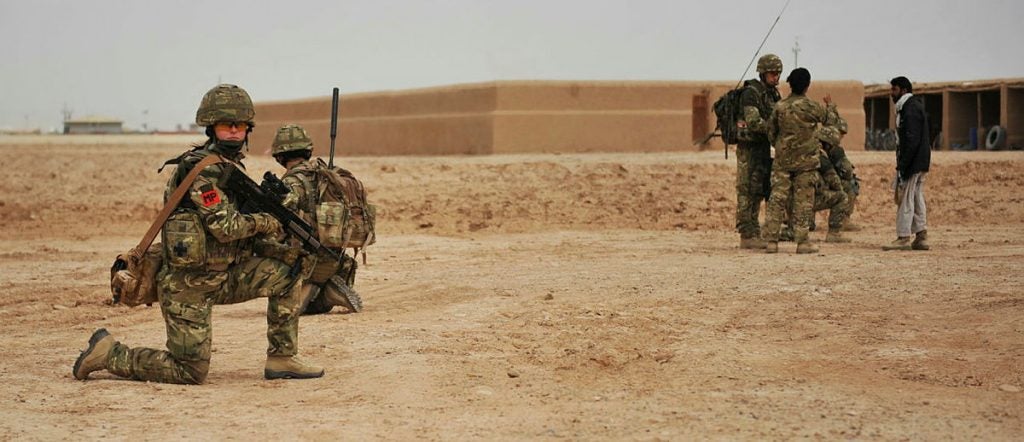 Other issues encountered include an "extraordinary" lack of uniforms and other personal equipment designed for the female physique. Combat uniforms designed for men are poorly fitting and restrictive when worn by women, while body armor several sizes too large have to be worn to accommodate wearers' breasts, impeding movement, reducing protection coverage due to larger arm holes and increasing the risk of musco-skeletal injuries due to poor fit.

Family-work balance also is an area of concern, following the Integrated Review's commitments to more military deployments worldwide. While there appear to have been improvements made, 42% of active duty female personnel still felt that they did not have the flexibility at work to ensure a balanced family and working life in the military. The report identified having dependent children as an important reason for why women in the Armed Forces choose to leave, noting that female service personnel with children are especially underrepresented among military leadership, Regular or Reserves.

Despite this, 84% of respondents said that they had a good or very good overall experience working in the Armed Forces, even as the same amount of respondents said that female personnel face additional challenges compared to men. Nearly nine out of ten women surveyed said that they would recommend a military career to other women.

In response to the findings, the report calls for the establishment of a central Defence Authority that would receive and investigate reports of bullying, harrassment and discrimination, that would be placed outside the military chain of command and the service branches. In particular, the chain of command would be entirely removed from complaints of a sexual nature, with rape cases to be heard in civilian courts instead of military courts, unless consented to by the Attorney General. The report also calls for an urgent roll-out of female-appropriate uniforms and other equipment, alongside an equality analysis of the Integrated Review and Defence Command Paper.

Sarah Atherton MP, chair of the Sub-Committee on Women in the Armed Forces, said that:
"As a veteran myself, it was important that we undertook this ground-breaking piece of work, the first of its kind. Around 4,200 women, amounting to nine percent of the regular female military population, contributed to this inquiry. I am extremely grateful to those women who came forward. Your voices have been heard."

In a video message on the release of the report, she added that she expected a response from the Ministry of Defence within 8 weeks. Defence Minister Baroness Goldie has since responded that the Ministry will examine the report "closely", and use it to "build on the improvements which we have made".