USMC Helicopter Makes "Precautionary Landing" in Japan
A United States Marine Corps (USMC) AH-1Z "Viper" attack helicopter made a precautionary landing in Japan on Tuesday, the 27 July. The landing was made in accordance with standard procedure and came after the aircraft's flight systems informed the pilot of a potential mechanical issue affecting the helicopter.
According to a 1st Marine Aircraft Wing spokesperson, the incident occurred at roughly 8:44 am local time on 27 July as the aircraft, which belongs to Marine Light Attack Helicopter Squadron 169 (HMLA-196), was performing flight operations near Kushima, Japan. Upon determining that there was a potential mechanical issue, the pilot conducted a landing on a private field.
"The aircrew performed as trained and chose the safest option, landing the aircraft in accordance with standard procedures out of an abundance of caution."
There were no injuries to either Japanese civilians or U.S service personnel as a result of the landing. According to the spokesperson, the U.S remains committed to ensuring the safety of all during flight operations: "We remain committed to ensuring the safety of our aircrews, the community and the airworthiness of all our aircraft." 
The 1st Marine Aircraft Wing is understood to be sending crews to inspect the aircraft, to determine the best means to recover it. The Viper is a twin-engine attack helicopter, based on the AH-1W SuperCobra, built by Bell. It entered frontline service with the Marine Corps in 2010. While the US Marine Corps is the primary operator, four have been ordered by the Czech Republic and a number by Bahrain – the first of which will be delivered by the end of 2021.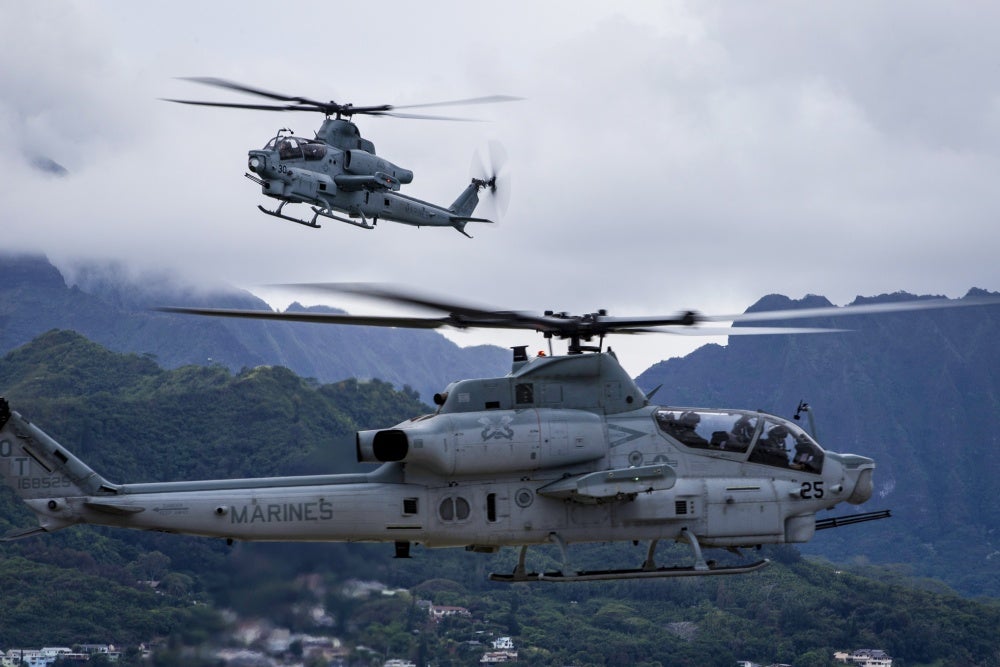 The 1st Marine Aircraft Wing told Overt Defense that this incident is an isolated one, and that it will not impact the rest of the AH-1Z fleet nor other types, such as the UH-1Y. The USMC did not expand on what mechanical issues led to the landing being initiated.