Tunisian President Orders Armed Forces to Lock Down Parliament, Sacks Prime Minister
Tunisian President Kais Saied ordered the Tunisian Armed Forces to shut down Tunisia's Parliament building after announcing a month-long suspension of its activities. Soldiers barricaded the building immediately after and barred the Head of Parliament and opposition leader Rashid Alghanoushi from entering the building before he announced his defiance of the presidential decree to recording cameras at the scene.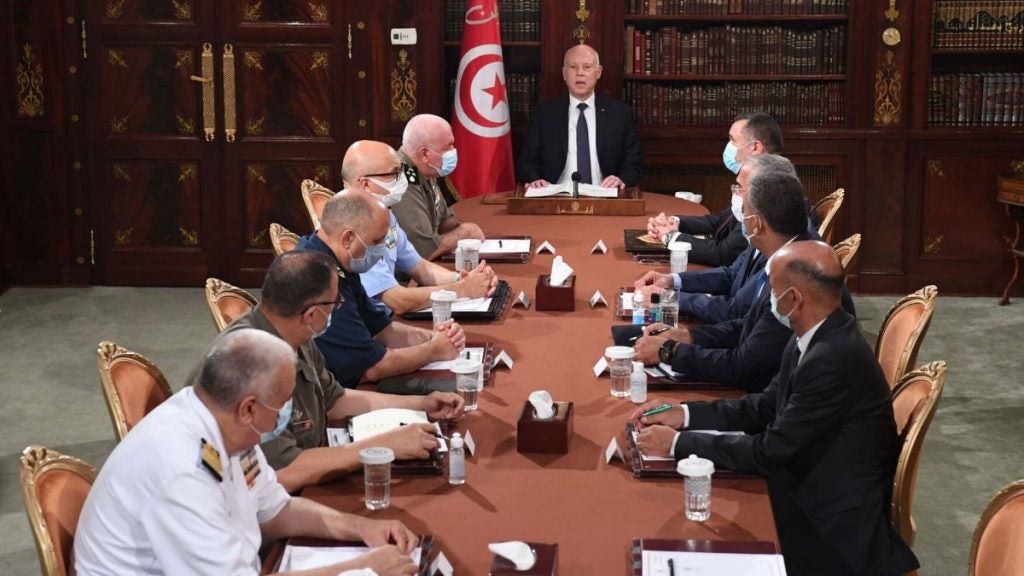 Kais Saied announced the move on national television accompanied by high-ranking military officials late at night on the 25 July. In his speech, Kais Saied claimed he is acting within his constitutional rights, and invoked his powers as commander-in-chief as a deterrent to any violent resistance he may face. "I warn the many who attempt to infiltrate or resort to arms, we will not stand by in silence as they attack the state […] and whoever shoots one bullet, our armed forces and our security forces will confront with a barrage of bullets beyond count".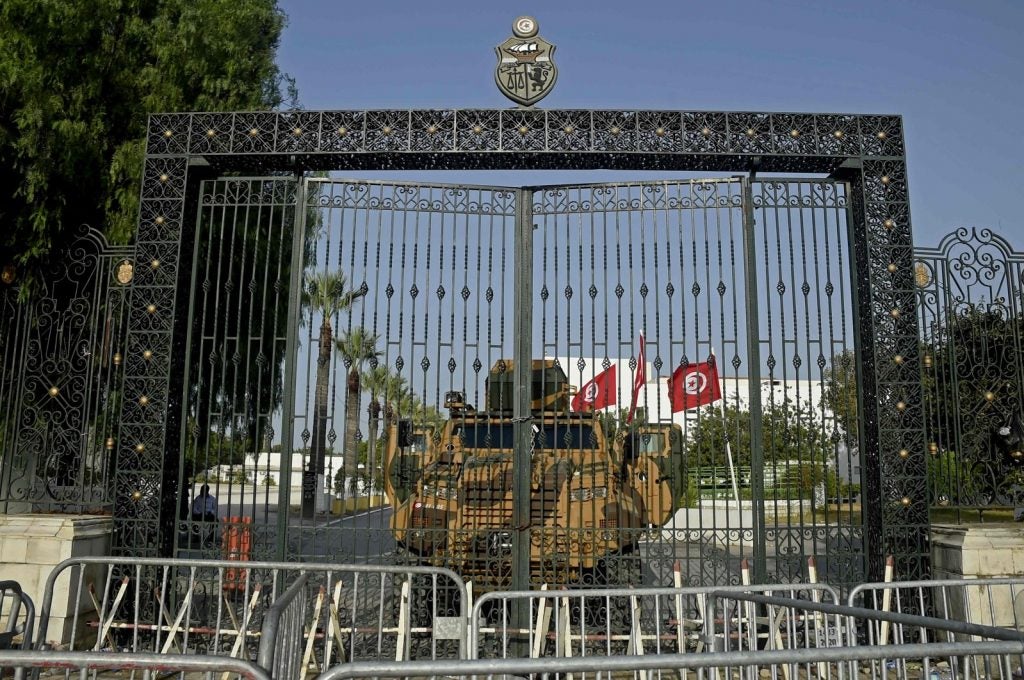 Saied's rival, Alghanoushi, and head of the country's biggest party, the Islamist Nahda party, announced that his party considers the Parliament to still be in session and vowed that his party will "defend the revolution". He also called for members of the armed forces to defy Saied's orders, but so far no defections have been reported.
The current Tunisian political crisis comes after months of political deadlock that lasted through a collapse in Tunisia's medical infrastructure in the face of a devastating Coronavirus outbreak, rising inflation, and an economic recession that sparked widespread protests and riots.
The following day a nationwide curfew was announced that will last for a month. The curfew prohibits the movement of individuals and vehicles past 7 P.M., as well as movement between provinces at any given hour. Today, it has been reported that judicial investigations into the Islamist political party Ennahdha and two other political parties over allegations of foreign campaign funding.