Czech Bell Helicopter Contract Signed
The Czech Republic has formally signed a contract for the purchase of eight Bell UH-1Y Venom utility helicopters and four AH-1Z Viper attack helicopters. The contract was signed on December 12, by the Czech Defence Minister, Lubomír Metnar and the United States' Secretary of Defence, Mark Esper. US Congressional approval for the Foreign Military Sale has already been granted.

The contract is valued at CZK 14.6 billion (~$600 million) before value-added tax. The cost of the contract includes the helicopters, weapons and ammunition, spare parts, one training simulator and type training for both pilots and ground specialist personnel. According to Defence Minister Metnar, over 30 percent of the contract's value will go to Czech industry.

The Czech Republic selected the Bell helicopters in August 2019, with the Bell offering having beaten the Lockheed Martin-Sikorsky offer of UH-60 Black Hawks in the fields of close air support, airlift and medical evacuation performance. The helicopters will replace the Mi-24s (NATO reporting name Hind) currently in service with the Czech Air Force. Bell intends for deliveries to begin in 2023 and conclude by 2024.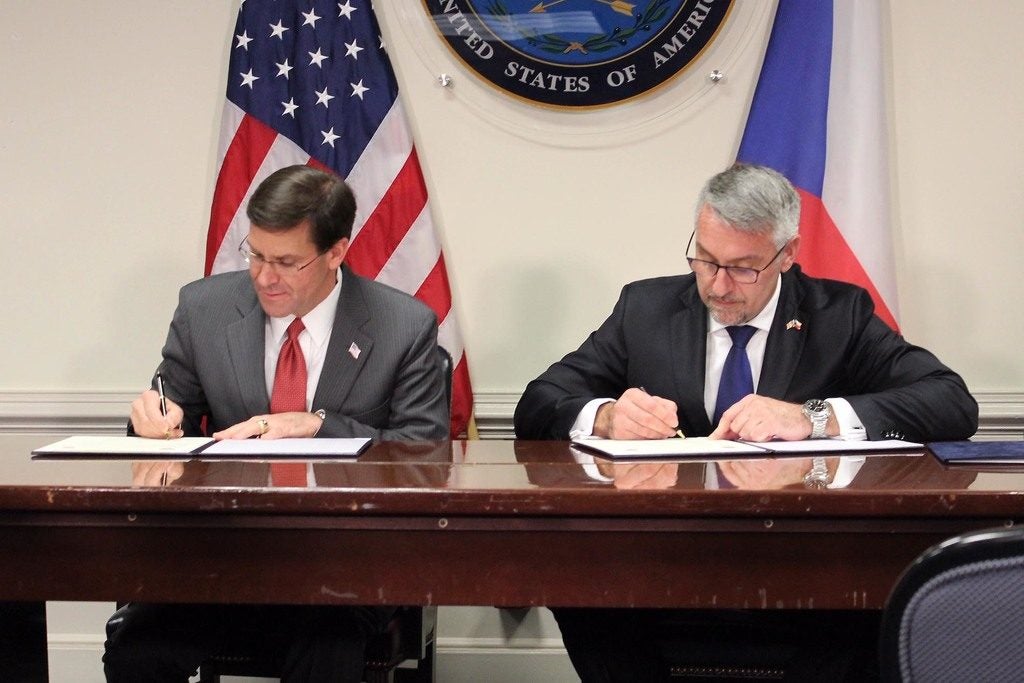 Defence Minister Metnar commented on the sale:

"We accepted the U.S. offer of a government-to-government contract for the procurement of eight UH-1Y Venom multirole and four AH-1Z Viper attack helicopters and today we are finally signing the contract. It is an important milestone in the Czech-US relations. We will obtain modern and combat proven machines, increase our capabilities and reduce our dependence on Russian made equipment at the same time."

General Aleš Opata, the Chief of General Staff of the Czech Armed Forces commented on the sale as well:

"From the perspective of the Czech Air Force helicopter fleet, this is a decisive step into the 21st century. With the acquisition of the H-1 system, the Czech Armed Forces obtains new capabilities including technology. We have plans envisioning deployment of the new helicopters in the future."

The signing of the contract makes the Czech Republic the first export customer of the UH-1Y Venom, as well as the first NATO export operator of the AH-1Z Viper (the AH-1Z had previously been exported to Pakistan and Bahrain). Bell's success with the Czech Republic is a vote of confidence that may improve its chances in the export market, the Central and Eastern European market in particular.