Pentagon Axes JEDI Contract, To Recompete Cloud Efforts
The Department of Defence announced today that it had cancelled solicitations for the $10 billion Joint Enterprise Defense Infrastructure (JEDI) Cloud, and has "initiated contract termination procedures". Alongside the cancellation of the JEDI Request for Proposals, the Pentagon also announced that it is now seeking proposals for the Joint Warfighter Cloud Capability (JWCC), a multi-cloud, multi-vendor contract.

In the announcement, the Pentagon said that JEDI Cloud no longer met its needs, citing "evolving requirements, increased cloud conversancy, and industry advances". John Sherman, acting DoD Chief Information Officer said that:

"JEDI was developed at a time when the Department's needs were different and both the CSPs technology and our cloud conversancy was less mature. In light of new initiatives like JADC2 and AI and Data Acceleration (ADA), the evolution of the cloud ecosystem within DoD, and changes in user requirements to leverage multiple cloud environments to execute mission, our landscape has advanced and a new way-ahead is warranted to achieve dominance in both traditional and non-traditional warfighting domains."

The Pentagon says that it will be seeking proposals from "a limited number of sources" for Joint Warfighter Cloud Capability, namely Microsoft Corporation and Amazon Web Services, due to available market research indicating that the two companies are the only cloud service providers (CSPs) capable of meeting JWCC requirements, However, it adds that it will "immediately engage with industry and continue its market research to determine whether any other U.S.-based hyperscale CSPs can also meet the DoD's requirements", entering negotiations should they be found to do so.

The cancellation of JEDI is an abrupt end to the program, which sparked a legal battle between Microsoft and Amazon following the former's victory in October 2019. Amazon filed a protest a month later alleging political interference, claiming that then-President Donald Trump's personal dislike for Jeff Bezos, CEO of Amazon at the time, had resulted in the contract going to Microsoft. While the DoD inspector-general found no evidence of political interference, it also stated that it was not able to fully review the matter due to limited cooperation from White House officials, and the Court of Federal Claims ruled in April that Amazon's protest would be heard.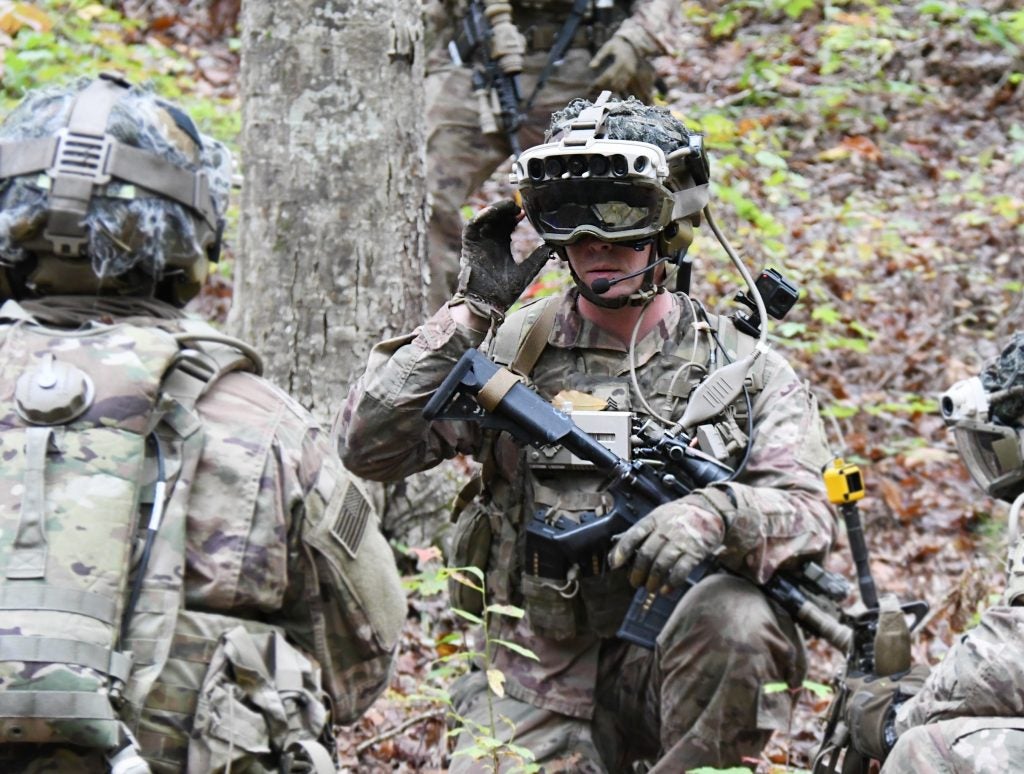 Microsoft's President for US Regulated Industries, Toni Townes-Whitley, said in a blog post that Microsoft respected and accepted the decision to "move forward on a different path to secure mission-critical technology", saying:

"It's clear the DoD trusts Microsoft and our technology, and we're confident that we'll continue to be successful as the DoD selects partners for new work. Their decision today doesn't change the fact that not once, but twice, after careful review by professional procurement staff, the DoD decided that Microsoft and our technology best met their needs. It doesn't change the DoD Inspector General's finding that there was no evidence of interference in the procurement process. And it doesn't change the fact that the DoD and other federal agencies – indeed, large enterprises worldwide – select Microsoft to support their cloud computing and digital transformation needs on a regular basis. Even though we couldn't work directly with the DoD on JEDI while the protest was in the courts, the investments we've continued to make in support of the contract requirements ensure that Microsoft will be an even stronger competitor for future contracts. Microsoft now has the broadest range of cloud innovation across U.S. government data classifications, from the cloud to the tactical edge to outer space.

What matters now is the way forward, as the DoD has a critical unmet need to bring the power of cloud and AI to our men and women in uniform, modernizing technology infrastructure and platform services technology. We stand ready to support the DoD as they work through their next steps and its new cloud computing solicitation plans."
In response to a request for comment by Overt Defense, an Amazon Web Services spokesperson said:
We understand and agree with the DoD's decision. Unfortunately, the contract award was not based on the merits of the proposals and instead was the result of outside influence that has no place in government procurement. Our commitment to supporting our nation's military and ensuring that our warfighters and defense partners have access to the best technology at the best price is stronger than ever. We look forward to continuing to support the DoD's modernization efforts and building solutions that help accomplish their critical missions.
In a call with reporters, acting Pentagon Chief Information Officer John Sherman said that the Pentagon is still estimating the maximum value of the JWCC contract, although it is expected to be in the multi-billions. JWCC was described as "a bridge to our longer term approach", with a contract duration of five years to JEDI's 10, of which three years will be the performance base period and the remaining two one-year option periods. Direct rewards are expected to be made by April 2022, with a broader competition launched as soon as 2025.