Ceasefire In The Donbass Holds Following Deadly Violations
The press service of Ukraine's Joint Forces Operation states that as of 5PM local time on Tuesday, there have been no ceasefire violations along the Line of Contact in the Donbass. The uneventful day follows the death of an Ukrainian major in an anti-tank guided missile attack yesterday.

The 93rd Mechanized Brigade reported that Major Bohdan Brodovsky, 37, was killed when an ATGM fired by pro-Russian forces struck his location, with three other Ukrainian soldiers injured in the Monday attack. Eight other ceasefire violations by pro-Russian forces were reported on 6 July, with weapons used including 120mm and 82mm mortars, rocket propelled grenades, automatic grenade launchers and heavy machine guns.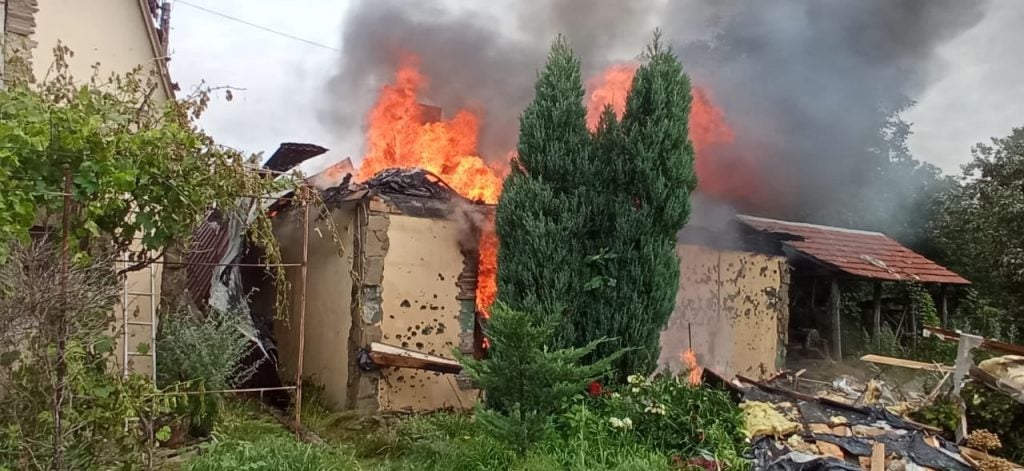 In addition to retaliatory fire by Ukrainian forces following the attack, the Ukrainian delegation to the Trilateral Contact Group said yesterday that it had sent notes of protest to the Organization for Security and Co-operation in Europe (OSCE) on the killing of the soldier, as well as on shelling of civilian settlements and the killing of an Ukrainian medic (Captain "Feofan" Yuri Vasilyevich, also of the 93rd Mechanized Brigade) on Sunday. The delegation said that it would be bringing up the "gross violations" of the ceasefire at a meeting of the Trilateral Contact Group on Tuesday to push for a return to "full adherence" of the ceasefire, as well as raising the matter during future Normandy Format talks.

An informal virtual meeting of the TCG on Monday that introduced a new OSCE moderator wound up going sideways, as the Ukrainian delegation left the virtual meeting room after discovering that the Russian delegation had brought on an "expert" from Donetsk that is wanted by Ukrainian authorities on terrorism charges. Sergey Garmash, a member of the Ukrainian delegation, said to Ukraine24 that the delegation's decision to not sit at the same table as someone convicted of terrorism had resulted in an "awkward" situation where the moderator was the only person in the virtual meeting room.

The Joint Forces Operation also reported that explosive ordnance disposal technicians had cleared unexploded explosives from 11 hectares of land today, with 72 explosive devices removed for controlled destruction.