US Marine Planned to Bomb DNC & Massacre Civilians
An FBI search warrant obtained by the Daily Beast revealed that in a Facebook group chat called "Right Wing Death Squad", active-duty US Marine PFC Travis Owens alongside James Wisdom III and Jason D'Juan Garfield planned to carry out attacks against the Democratic party's National Committee (DNC) and minority groups. The conversation included the men boasting about the guns at their disposal, considering whether it would be possible for Owens to steal weapons from a military armory, at one point saying "I have access to so much hahaha we can make it rain bullets for days." Speaking about creating and/or acquiring explosives and sharing information about their extensive firearms training the group giddily discussed potential plans. In a scenario mirroring Belgium's recent manhunt for Jürgen Conings, a soldier with radical far right ideology who threatened individuals before stealing weapons and evading police.
"I have access to 300k lbs of anhydrous ammonia. Just need a container to store it" Garfield wrote. Owens following up with "Nice. I have combat engineers as friends with access to c4".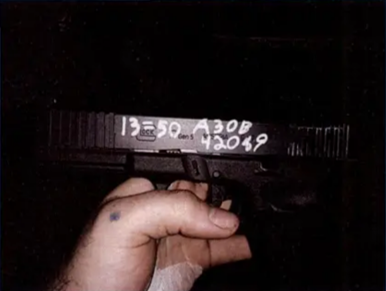 Further messages would prove that the three men were not simply avid collectors of industrial quantities of dangerous materials. The men spoke about bombing the DNC with the suspects constantly bringing up the Oklahoma bombing, which killed 168 people and injured hundreds more, as an inspirational example. Messages exchanged between the three also indicated plans to kill African-Americans, Jews, Mexicans and "druggies" as well as a connection to the Neo-Nazi terrorist group Atomwaffen.
In a 2019, message illustrative of the racist ideologies expressed in the chat as a whole, Wisdom wrote that:
"[W]hites have true diversity. We are not all the same. Or differences are what makes us unique and human. N—–s have no such luxary[sic], nor do they understand the concept. They ask think in the same selfish way. And that's all they are- animals. And with the current state of the world, they will become severe pests. They must be eradicated. Completely and utterly."
The revelation comes soon after the US released its new domestic terrorism strategy. While the case proves that there indeed are some potential terrorists in the US armed forces, considering that there are millions currently in service, this should not be surprising. Garfield was sentenced to 7½  years in prison this year while Owens was kicked from the Marine Corps in April 2020.
The FBI search warrant is available here.