Belgian Manhunt Concludes After Body & Stolen Weapons Found
Belgian law enforcement successfully recovered the last of the weapons stolen by Jürgen Conings this morning, bringing to an end the 35-day manhunt for the former Belgian soldier. A P90 personal defense weapon stolen by Conings was recovered near where his body was found, with the search officially concluded at 1PM local time.

Conings' body was found on Sunday by the mayor of the town of Maaseik, Johan Tollenare. In an appearance on Belgium's Radio 2, Tollenare said that he had been mountain biking through the Hoge Kempen National Park when he and a nearby hunter smelled a strong corpse odor. Suspecting a connection to the manhunt, he called the police, who discovered Conings' body.

Belgian federal prosecutors state than an autopsy has confirmed preliminary investigations that suggested the 46 year-old committed suicide with one of the firearms he stole. However, it has yet to be exactly determined as to when he committed suicide.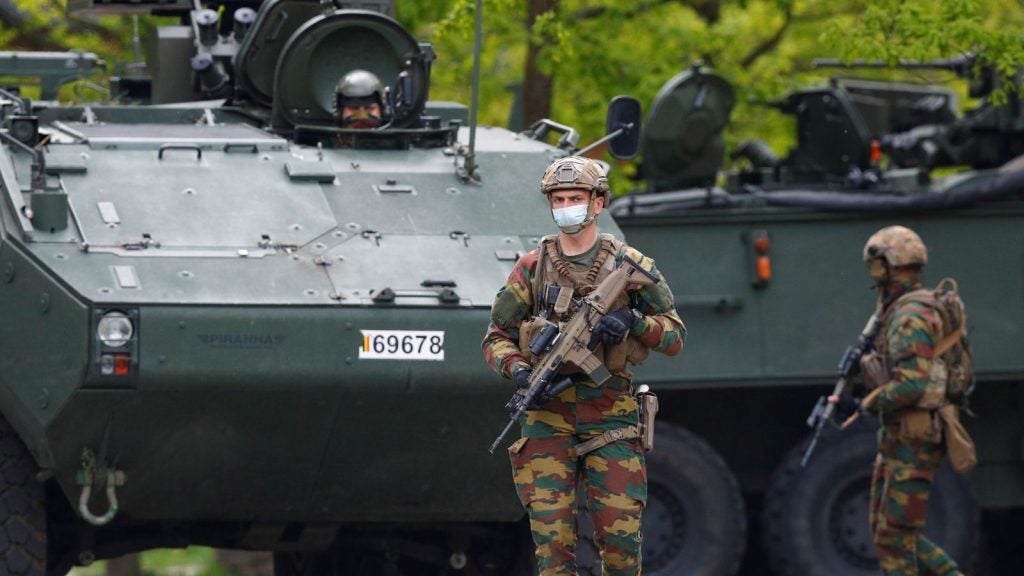 In an appearance on Dutch-language public broadcaster VRT's Het Journaal news program, federal prosecutor Frédéric Van Leeuw said that it was not unusual that Conings' body had been found 150 meters away from an area "swept" by law enforcement and the military, comparing the difficulty of the search to finding a grain of rice amidst 20 football fields of tall grass. Speaking to French-language public radio, he said the complex terrain of the area Conings was found in made it impossible to sweep the entire zone, even with clues to guide the search. Additionally, the warming weather may have sped the decomposition of Conings' body, generating a detectable odor that was not previously present.

Virologist Marc Van Ranst, who has been living in a safehouse with his family under law enforcement protection for the past five weeks after notes left by Conings were found to contain threats directed at him, expressed his relief to Het Laatste Nieuws newspaper on Sunday. In a Twitter post, he said that his thoughts went out to Conings' next of kin and his two children in particular, as they had lost a father, relative or friend.

The lawyer for Conings' girlfriend confirmed on Radio 1's De Ochtend that his client had been briefly brought in for questioning last Friday, emphasizing that she was never charged and the judge had considered her to not be someone of suspicion in the case. He said that she was happy that there were no other victims, but was in mourning over Conings' death.

Following the confirmation of Conings' death, the heightened security measures in the province of Limburg, the location of the Hoge Kempen National Park at the center of the manhunt, have been lifted. Despite the conclusion of the manhunt, many questions still remain, in particular the multiple intelligence oversights that allowed him to retain access to his unit armory despite the revocation of his security clearance and presence on an extremism watchlist.