US Navy Updates Long-Range Shipbuilding Plan
Back in December, the US Navy published its "Annual Long-Range Plan for Construction of Naval Vessels" which included plans for a navy of 355 manned vessels by the 2030s and over 400 by 2045. In its latest report to Congress, however, the Navy has moved beyond the 355 figure and did not provide specific projections for the total size of the battle force in the coming decades. While Secretary of Defense Lloyd Austin stated 355 ships is "a good goal to shoot for", the latest Navy report only includes a simple low and high battle force strength projection of 321 and 372 crewed ships (398 and 512 when adding unmanned vessels) respectively which has not been linked to any specific date as well as the plans for shipbuilding and decommissioning in FY2022. The Department is currently assessing long-range plans and promises to release a more detailed report in the lead up to the FY2023 budget hearings.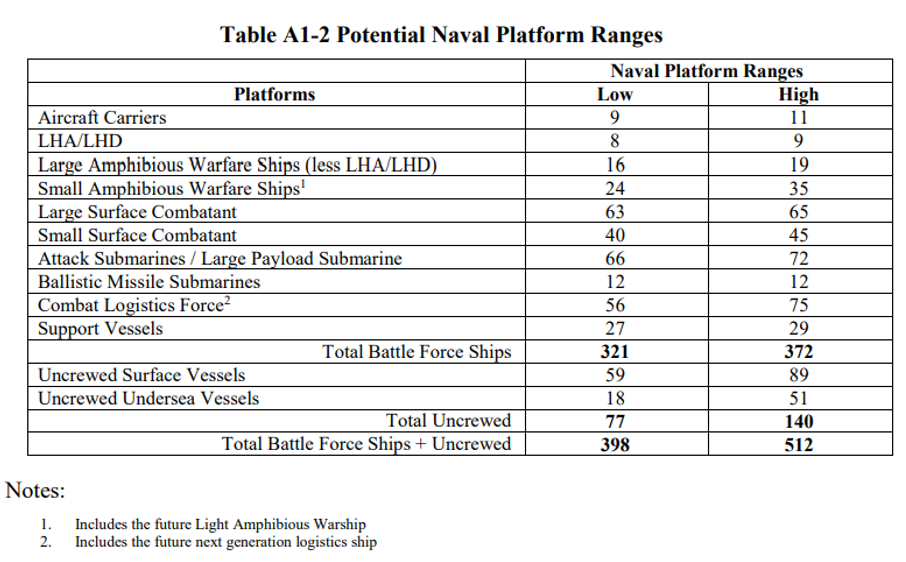 The report also highlighted navy priorities which currently include rebalancing the force to confront China and Russia, short-term readiness and growing "warfighting capacity at a rate supported by our ability to sustain that capacity in the future". Undersea warfare, with "full recapitalization of the SSBN fleet with Columbia class SSBN" was the only non-abstract priority listed.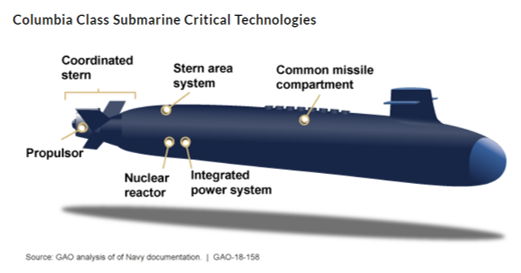 A section of the report was devoted to the future of unmanned systems within the navy. Earlier this year, the USN released its Unmanned Campaign Framework and building upon that, the Navy wrote in its report to congress that:
"To compete and win in an era of peer military competition, the Department is committed to investing in advanced autonomy, networks, and uncrewed systems to create true integrated human machine teaming across the fleet."
This unusually short and detail-scarce document does not comply with typical congressional expectations and was criticized by congressman of both parties. Current law requires the US Navy to lay out a 30-year shipbuilding plan in its annual requests to congress although it is not uncommon for the Navy to not do so the year a new administration takes power. According to Vermont Representative Elaine Luria:
"If we assume that next year's budget will also fail to enable the force structure that we need, we will be forced to make broad cuts to other programs to fund the force structure that the Navy cannot articulate themselves. When the Navy provides ranges of ships needed it is clear that they do not have a strategy that defines actual requirements, otherwise it would be a discrete and defensible number."
The latest report is available here.