DARPA Announces Electronics Summit and MINT Program
This October, DARPA will once again be holding the annual Electronics Resurgence Initiative (ERI) Summit & Microsystems Technology Office (MTO) Symposium, the agency said in a statement. The agency is a key player in microelectronics development through initiatives like the domestic production focused SAHARA and the oscillator focused GRYPHON project. Over the past five years, DARPA has invested $1.5 billion in the US semiconductor industry.
DARPA's Dr. Mark Rosker spoke about the upcoming summit:
"This past year has highlighted the critical role microelectronics play in our daily lives and has made commercial industry and the defense community increasingly aware of their reliance on this enabling technology. The 2021 ERI Summit & MTO Symposium will provide attendees with an opportunity to learn about recent ERI advancements and engage with the community, but also reflect on this pivotal moment and discuss what's needed to chart a path forward with U.S. competitiveness at the center."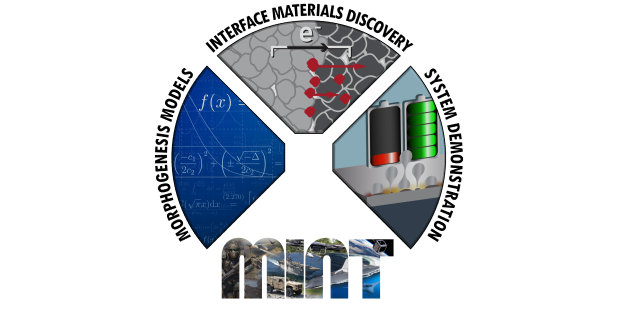 On June 10th meanwhile, DARPA revealed details of its new Morphogenic Interfaces (MINT) program. Modern batteries are inhibited by irregularities "that form at the interfaces of electrochemical materials" which make it hard to develop superior anti-corrosion coating and persistent batteries. Salt water, humidity and sand all continue to contribute to corrosion of militarily-important systems.
According to MINT program manager Vishnu Sundaresan:
"MINT is focused on developing novel interface materials that can exploit local gradients to consistently form and reform at the interface. The challenges in creating these interfaces and interface materials are due to our limited understanding of the evolution of 3D morphology and local gradients, which occur over five orders of lengthscale – starting with chemical interactions at the nanoscale and ultimately resulting in voids and pits at the micron scale. Current models for interfaces are one-dimensional and offer limited insights into the evolution of 3D morphology of the interface."
The program has two focus areas:
"Solid/solid charge transfer interfaces to enable solid-state batteries with unprecedented combinations of energy density and cycle life"
"Solid/liquid and solid/vapor interfaces for high- performance corrosion resistant coatings and alloys"
A MINT Proposers Day webinar has been scheduled for 9 July.