Oshkosh Defense Selected To Supply Stryker MCWS 30mm Turrets
Oshkosh Defense has been awarded a $942.9 million contract by U.S. Army Contracting Command – Detroit Arsenal for the integration of its 30MM Medium Caliber Weapon System (MCWS) onto the Stryker Double V Hull Infantry Carrier Vehicle (ICVVA1). In addition to the integration of the MCWS onto three Stryker Brigade Combat Teams (SBCT), the contract includes the "full spectrum of system technical support, interim contractor logistics support, and integrated product support".

Oshkosh Defense will be supplying a derivative of Rafael's SAMSON series of turrets. Oshkosh had teamed with Rafael as well as Oshkosh wholly owned subsidiary Pratt Miller in offering the turret for the competition. The successful bid beat out five other industry teams. While the Army has only funded the upgunning of three SBCTs to date, it is considering fielding up to three more MCWS-equipped SBCTs, resulting in a potential maximum value of $942.9 million over six years.

"The Oshkosh team brought together best-in-class capabilities for weapon system design, manufacturing, and integration to provide a highly capable solution that meets the Stryker MCWS program requirements today and offers the flexibility to upgrade tomorrow," said Pat Williams, Vice President and General Manager of U.S. Army and U.S. Marine Corps Programs for Oshkosh Defense. "Our experienced team looks forward to supporting the Stryker program office to quickly field this capability to the Warfighter."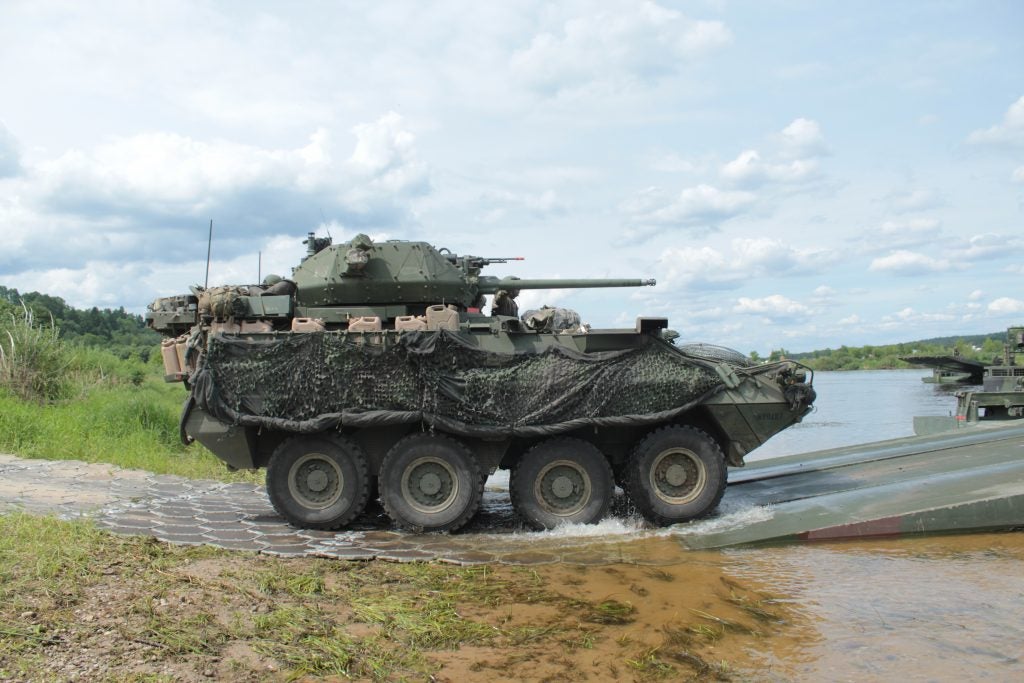 The contract award is a major step forward for the U.S. Army's efforts to boost the firepower of its Stryker Brigade Combat Teams. After selecting Kongsberg's Protector MCT-30 turrets to upgun the Germany-based 2nd Cavalry Regiment's Strykers in 2015 on an urgent operational basis, the Army decided in 2019 to upgun more Strykers, holding an open competition aiming to acquire a more refined weapon system.

The first delivery order for the turrets is valued at $130 million for 91 vehicles of I-2 SBCT, based at Joint Base Lewis-McChord in Washington. According to Col. Bill Venable, Program Executive Office Ground Combat Systems' program manager for the Stryker Brigade Combat Team, I-2 is expected to complete fielding of its MCWS Strykers by December 2023.