US Army to Receive More Stryker Dragoon Upgrades
The US Army has decided to upgrade three of its six Stryker brigades with the up-gunned Dragoon after the successful implementation of the Stryker Dragoon variant with the 2nd Cavalry Regiment since 2016. The modifications, adding a remotely operated 30mm cannon, will be made to the latest generation double V-hull Strykers known as Stryker DVH ICVV A1 developed to improve protection against improvised explosive devices.
The Army has decided to 'up-gun' its Strykers to face the threat of a peer or near-peer opponent in Europe or elsewhere. In comparison to the similar wheeled combat vehicles such as the Russian BTR-82A armoured personnel carrier or the Chinese Type 08 infantry fighting vehicles, both of which sport 30mm cannons, the Stryker, typically equipped with either a .50 heavy machine gun (HMG) or 40mm automatic grenade launcher (AGL), was significantly 'out-gunned'. Critics warn against treating the Stryker as some kind of light tank and reiterate that the Strykers' weapons platforms are there to support the infantry.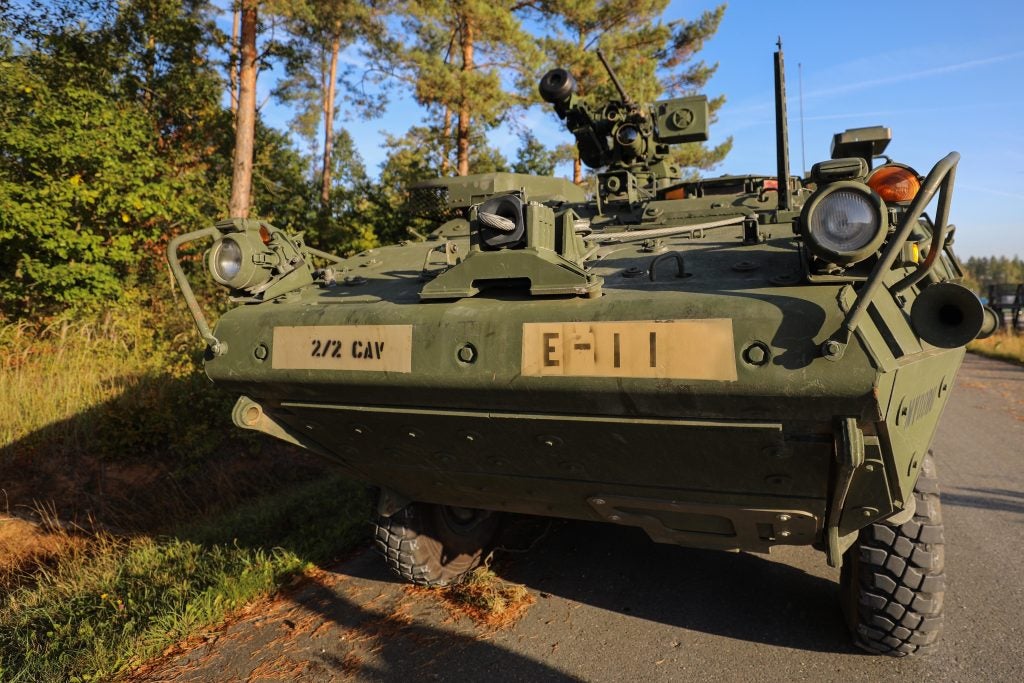 The Orbital ATK XM813 30mm cannon, known officially as the Medium Caliber Weapon System (MCWS), will be mated with the DVH ICVV A1 platform following a competitive tender to run in the later part of 2019. Funding was approved in mid-May for an initial acquisition of 86 platforms.
The Dragoon was first deployed in 2016 to the US Army's European-based 2nd Cavalry Regiment. 83 of the unit's M1126 Strykers received the Kongsberg Protector turret mounting the Orbital ATK 30mm cannon. A similar number were equipped with Javelin anti-tank guided missile (ATGM) launchers in the Common Remote Operated Weapons Station- Javelin (CROWS-J).
The first units should see their new DVH Dragoons by 2022. Again following the 2nd Cavalry experiment, at that time Stryker brigades will be either assigned as 'heavy' and equipped with the MCWS 30mm cannon or Javelin armed variant, or 'light' with the standard DVH ICVV A1 with HMG or AGL in the Kongsberg Protector remote weapons station.