Ryanair CEO Accuses Belarus Of Hijacking Airliner As Minsk Claims "Hamas Bomb Threat"
Ryanair CEO Michael O'Leary today described the Sunday forced diversion of Ryanair Flight FR4978 by the Belarussian Air Force as an act of "state-sponsored hijacking".

In an appearance on the Newstalk Breakfast radio program, O'Leary said that the airline was debriefing the crew of the Athens-Vilnius flight, which had been forced by an armed Belarussian MiG-29 to land in Minsk on Sunday. He praised the crew for doing a "phenomenal" job for getting "almost all" of the passengers onboard out of Minsk, describing it as a frightening experience for passengers and crew, who had their luggage searched by armed guards.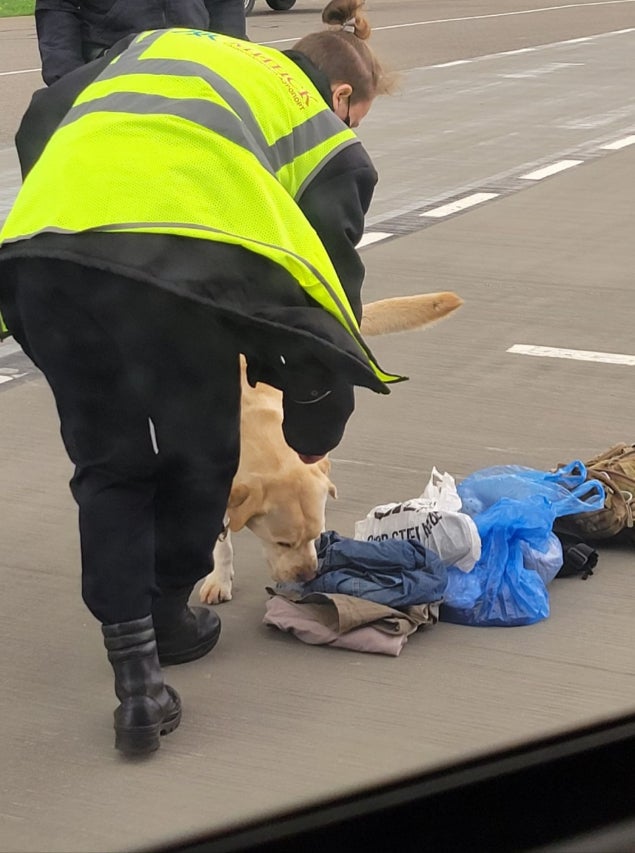 He added:

"It appears the intent of the authorities was to remove a journalist and his travelling companion… we believe there were some [Belarusian] KGB agents offloaded at the airport as well."

The journalist and travelling companion in question are Roman Protasevich and his girlfriend Sofia Sapega. 26 year old Protasevich previously worked as an editor for the Nexta telegram news channel, which covered allegations of election rigging by autocrat Alexander Lukashenko in the August 2020 Belarusian presidential elections and subsequent protests against Lukashenko's rule that continue to this day.
For covering the protests and helping to coordinate them, Belarus' KGB placed Protasevich, as well as Nexta founder Sciapan Pucila, on a list of organizations and individuals accused of links to terrorism, accusing them of "mass unrest". He left Nexta in September 2020, and subsequently began work for the Belamova Telegram channel, formerly run by Igor Losik, who was arrested by Belarussian authorities in June 2020 on political charges. Nexta has confirmed the detention of its former employer, and the university Sapega was attending, the Vilnius-based European Humanities University, has also demanded her release.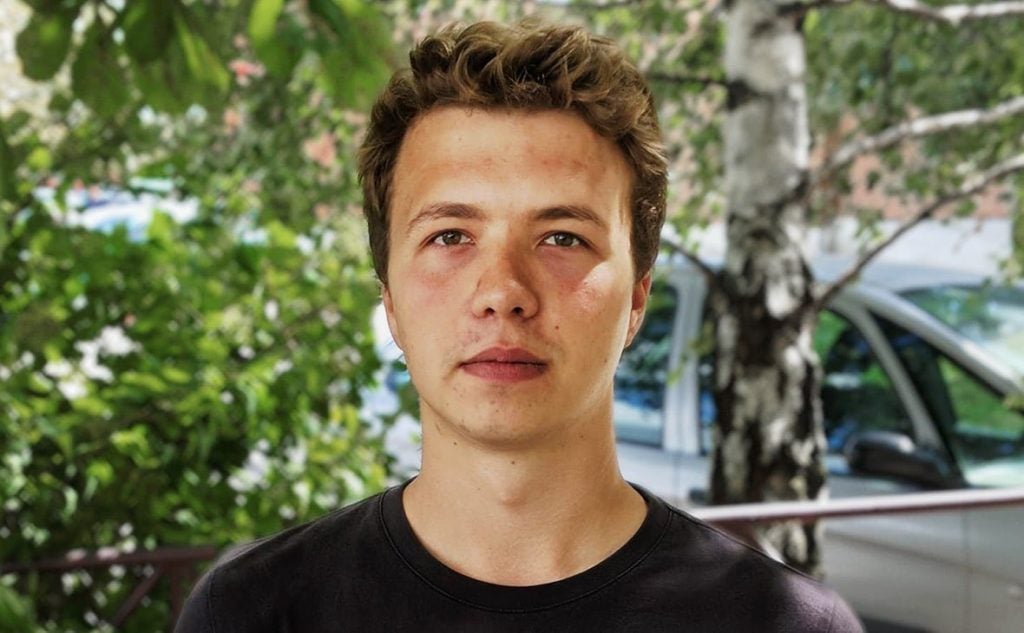 Monika Simkiene, a passenger on the flight, said to AFP that Protasevich panicked after realizing that the airliner was being diverted to Minsk, saying that "he was facing the death penalty" to other passengers. In an appearance on BBC Radio 4's Today program, friend and associate of Protasevich, Franak Viacorka said that Protasevich had felt that "something bad" would happen, after noticing that he was being followed at Athens airport.

Belarusian state media claims that the crew was notified of a bomb threat to the airliner just outside Lithuanian airspace. Despite the airliner already having begun its approach to Vilnius airport, it is said that Lukashenko personally ordered the dispatch of a MiG-29 to "accompany" the Boeing 737-8AS to Minsk. A search of the airliner by Belarusian authorities did not find any explosives, and the Lithuanian government told Reuters that three other passengers did not reboard the flight seven hours later when it departed for Vilnius.

The heads of the Polish, German, Czech, Latvian, Lithuanian, Estonian, Irish, UK and US parliamentary foreign affairs committees have since issued a joint statement condemning the hijacking and the detention of Protasevich and Sapega, describing it as an act of piracy. They call for the International Civil Aviation Organization to mount an immediate inquiry into the hijacking, as well as a suspension of Belarus from the ICAO and a ban of all overflights of Belarus regardless of the country of origin, saying that Minsk has "no respect for the safety of our citizens and cannot be trusted to defend their rights".

After being slammed on social media for an initial statement (archived mirror here) that did not acknowledge the detention of Protasevich and Sapega, Ryanair has since issued a statement similarly accusing Minsk of aviation piracy. The airline now says that it is "fully cooperating" with EU safety and security agencies as well as NATO, claiming that security concerns mean that it cannot issue any further comments.

While EU foreign ministers are meeting today to discuss a response to the hijacking and retaliatory measures such as an airspace ban or additional sanctions on Belarus, Minsk has since doubled down on the "bomb threat" story. The Belarusian transport ministry is now claiming that Hamas sent a bomb threat to Minsk Airport, which was never on Flight FR4978's flight plan, demanding that the EU cease its support of Israel as well as demanding a ceasefire two days after an actual Hamas-Israel ceasefire deal was agreed to by both.
Update:
According to the Jerusalem Post Hamas have no denied any bomb threat was issued by them as claimed by the Belarusian government.