General Electric's "Transformational" Adaptive Cycle Jet Engine Completes Testing
General Electric has announced the successful completion of testing on its first XA100 adaptive cycle engine. The 14 May announcement comes just over five months from the start of testing at GE's Evendale, Ohio, altitude test facility on 22 December, 2020.

The company says that the XA100's performance and mechanical behavior during the test were consistent with pre-test predictions, and "fully aligned" with the objectives of the U.S. Air Force's Adaptive Engine Transition Program (AETP). According to GE, this validates the XA100's ability to "deliver transformational propulsion capability".

"We were exceptionally pleased with how the engine performed throughout the test," said David Tweedie, GE Edison Works' General Manager for Advanced Combat Engines, he continued:
"Bringing a new centerline fighter engine to test for the first time is a challenging endeavor, and this success is a testament to the great team that worked so hard to get us here. We're looking forward to working with the Air Force and other stakeholders to identify the next steps toward bringing this revolutionary capability out of the test cell and into the hands of the warfighter."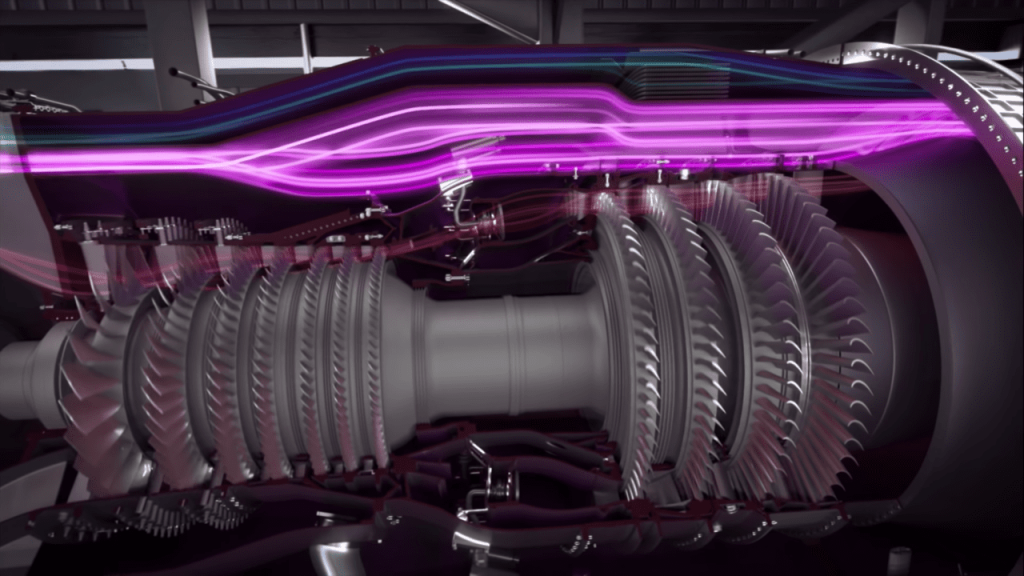 According to GE, there are three key innovations at the heart of the XA100's "generational" leap in performance:

An adaptive engine cycle that provides both a high-thrust mode for maximum power and a high-efficiency mode for optimum fuel savings and loiter time
A third-stream architecture that provides a step-change in thermal management capability, enabling future mission systems for increased combat effectiveness
Extensive use of advanced component technologies, including ceramic matrix composites (CMC), polymer matrix composites (PMC), and additive manufacturing
These innovations allow for a 10% increase in thrust alongside a 25% increase in fuel efficiency, coupled with "significantly more" aircraft heat dissipation capacity. All of this is "within the same physical envelope" as current aircraft engines.

The successful engine test of the XA100 is the culmination of GE's multi-year collaboration with the US Air Force to develop adaptive cycle engines for USAF aircraft. Research on adaptive cycle engines began in 2007 with the Adaptive Versatile Engine Technology (ADVENT) program, followed by the Adaptive Engine Technology Development (AETD) program in 2012, and then the launch of AETP in 2016. GE is now assembling a second XA100 engine, with testing of it expected to begin later this year. The completion of testing on the second engine will conclude the major deliverables of AETP.

The description of the XA100 being dimensionally compatible with current aircraft engines is no coincidence. In 2018, GE confirmed previous speculation that AETP would eventually result in a replacement for the F-35's Pratt & Whitney-made F135 engine. Additionally, the USAF considers adaptive cycle technology to be the future of combat aircraft jet propulsion, with an adaptive cycle-engined F-35 leading the way for future aircraft – Next Generation Air Dominance included – all equipped with adaptive cycle engines.