The Greek Navy Receives First Upgraded Aegean Hawk S-70 Helicopter
At a ceremony yesterday, the first upgraded S-70B was handed over to the Greek Navy. The ceremony was attended by US Ambassador to Athens Geoffrey Pyatt, Greek Chief of General Staff Konstantinos Floros, and Commander of the Greek Naval Forces Sylianos Petrakis.
The Greek Navy currently has 11 S-70B helicopters in its inventory. As part of the modernization program, the Athens-based company Aeroservices SA will overhaul all of these helicopters.
The helicopter's maintenance will be performed at Megara Airport's Aeroservices facilities, a certified local Sikorsky helicopter repair company.
The Aegean Hawk S-70 helicopters of the Greek Navy are a special version of the US Navy's SH-60 Sea Hawk helicopters, codenamed Aegean Hawk.
The S-70B-6 Aegean Hawk was first delivered in the fourth quarter of 1994, followed by three more in 1995, one in 1997, and two in 1998. In 2007, three further S-70Bs were also delivered.
The Seahawk can travel up to 100 nautical miles from the host ship and remain on station for several hours. The helicopter carries out all-weather surveillance, search and rescue, missile targeting, anti-surface and anti-submarine warfare and strike-warfare.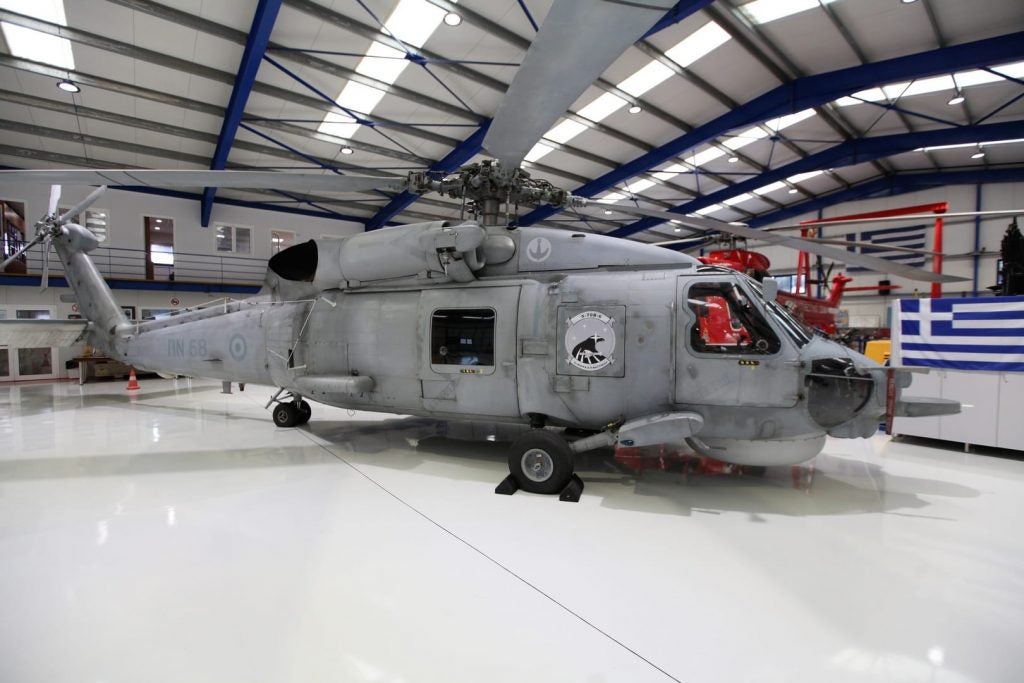 Weaponry:
1 32 km range Peguin Missile or
4 Helfire missiles or 4 UMTAS
1 mk46 or mk 54 light torpedoes
Technical Specifications:
Can be operated with 2 pilots and 2 crew members
19.75 meter length
5.2 meters height
7 tons empty weight
10 tons take-off weight
Maximum speed of 270 km/h
884 km range
3,616m Service ceiling
3 hours of flight
5 personnel or 2730 kg carrying capacity
2 General Electric T700-401C engines
1890 horsepower for each engine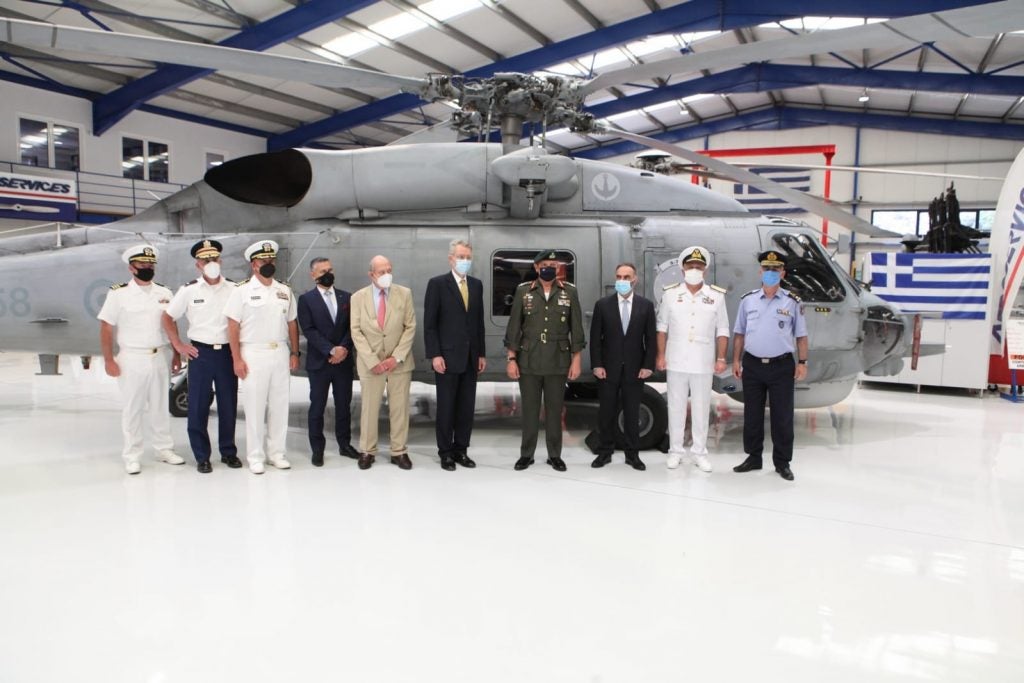 According to US Ambassdor Payat, the US is "modernizing and developing its military means", while the strong ties between the American and the Greek Navy create new prospects for further strengthening cooperation over the long term ".
"The first of the eleven Aegean Hawk helicopters owned by the Navy has been delivered." said the Greek Chief of General Staff. In his speech he also stated that, "this is a small part of a large armaments program, which proceeds with fast, efficient and transparent fulfillment " .
Stating that "the presence of the Armed Forces vehicles is important for security, stability and peace in the region," Mr. Floros described the use of helicopters as "extremely important for the deterrent capacity of the country".
Mr. Floros also stated that "seven Romeo helicopters will begin to arrive" at the end of 2021 and early the following year, "further strengthening the Navy's capabilities." In other related news Greece is increasing its defense budget and speeding up its modernization efforts.