Former Navy SEAL Eddie Gallagher Admits to Crimes in Iraq
In 2019, the controversial US Navy SEAL sniper Eddie Gallagher was court martialed and demoted for "wrongfully posing for an unofficial picture with a human casualty". Gallagher had already been accused by many former comrades of much more serious violations including shooting clearly unarmed civilians, including children and the elderly, as well as attempting to run over a Navy Military Policeman. However, following an appeal for clemency by the former sniper and his legal team, the case gained a political dimension. President Trump decided to, controversially, pardon Gallagher in late November 2019.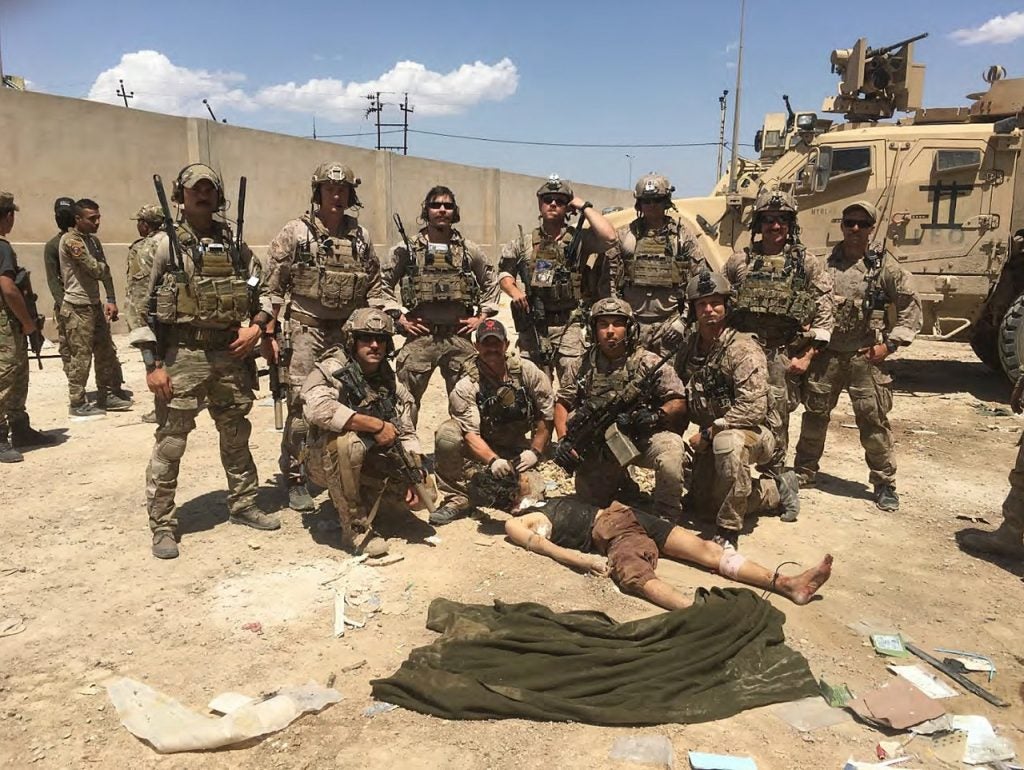 Successfully capitalizing on the attention and status he had achieved, Gallagher has just recently launched a pre-order campaign for his autobiography. In a recent interview by podcast "The Line", the former SEAL spoke of the circumstances surrounding the killing of a wounded 17-year-old ISIS fighter with whose body he was later photographed. Gallagher made what amounts to an admission of guilt:
"The grain of truth in the whole thing is that that ISIS fighter was killed by us and that nobody at the time had a problem with it. We killed that guy; our intention was to kill him. Everybody was on board. Not one person was like… [our intention was to] do medical scenarios on him before he died. […] If you want to put it in a nice way, I guess, its just nursing him to death or just killing, I mean he was going to die regardless, like, we weren't taking any prisoners. […] Everybody was just like 'lets do medical treatments on him until he died'"
Gallagher described his actions as merciful, claiming that the detainee would have been tortured by the Iraqi Security forces otherwise and attempted to move the blame away from himself and onto the entire unit. The former sniper called the narrative around his case "contorted lies" and denied the claims made by his platoon members that stabbing the detainee multiple times in the neck. He claimed that the fighter died as a result of all the medical operations performed on him and that these were done for practice.
Some commentators have previously argued that the actions performed by Gallagher could be considered a merciful medical intervention but others have highlighted how intrusive and pointless some of the "medical scenarios" performed were and claimed that these are better described as torture. Moreover, Gallagher's recent admission of having no intention to save the captured fighter amounts to an admission of guilt regardless of its framing as from a legal standpoint, so-called "mercy-killing" is against the US code of military justice.
Following the confession, Secretary of Defense Lloyd Austin confirmed that a new investigation into the matter has been opened.