US Army Deploys New M-SHORAD Air Defense System
The US Army has announced that the 5th Battalion of the 4th Air Defense Artillery Regiment (5-4 ADA) under the Europe-based 10th Army Air and Missile Defense Command (AAMDC) has just received the Mobile Short Range Air Defense or M-SHORAD system. It is the first army battalion to field and test the new system. According to the official army release:
"The M-SHORAD, which integrates existing guns, missiles, rockets and sensors onto a Stryker A1 vehicle, is the Army's newest addition in a variety of modernization efforts. The system is designed to defend maneuvering forces against unmanned aircraft systems, rotary-wing and residual fixed-wing threats."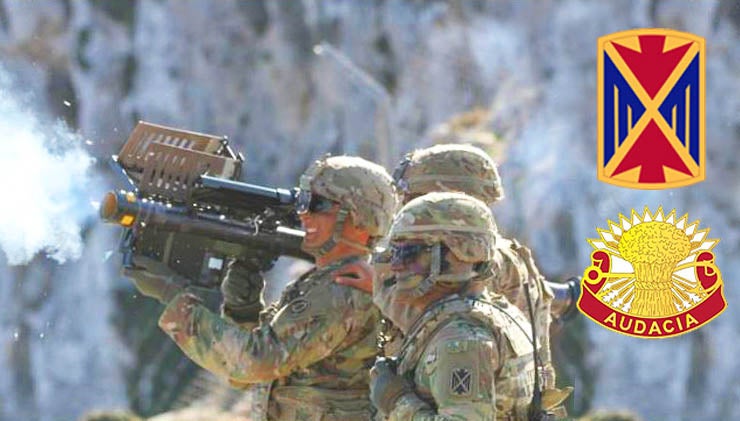 The investment into improved air defense responds to Russian and Chinese developments in drone and missile technology and is expected to improve protection for highly mobile formations. According to Brigadier General Gregory J. Brady who is in charge of the 10th AAMDC:
"Our adversaries have invested heavily from their indirect fire up to their strategic missile assets, necessitating the modernization of our air and missile defense capabilities. M-SHORAD is a critical part of the Army's comprehensive dedicated Air Defense Artillery capacity and augmented combined arms approach to be able to provide a multi-layered defense against all aerial threats. […] The 10th AAMDC […] remains engaged, postured and ready to assure, deter, and defend the maneuver force in an increasingly complex Integrated Air and Missile Defense environment, shoulder to shoulder with our NATO Allies."
The system was developed in record time by means of a rapid prototyping strategy. Rather than taking the predicted four years, the project was completed in less than one. Prototypes where then tested in White Sands Missile Range, New Mexico over a six-month period last year. Beginning this year, the army plans to field the system to four additional battalions. Future improvements to the system which will add laser weaponry and improved kinetic projectiles are already being planned.