Philippines to Increase Military Presence in South China Sea in Response to Chinese Activities
Since the territorial dispute between China and the Philippines was reignited last month by Chinese actions around Whitsun reef, the Philippines have been intensifying their military response. Official Philippine reports indicate the presence of hundreds of ships which the Philippines claim to be part of China's maritime militia in Philippine-claimed waters as well as the emergence new structures being built on Whitsun reef. China played down the situation by accusing the Philippines of "hyping up" recent events. Regardless of China's dismissal, the Philippines are deploying additional ships and aircraft to the region in order the protect their EEZ waters as part of their South China Sea Task Force.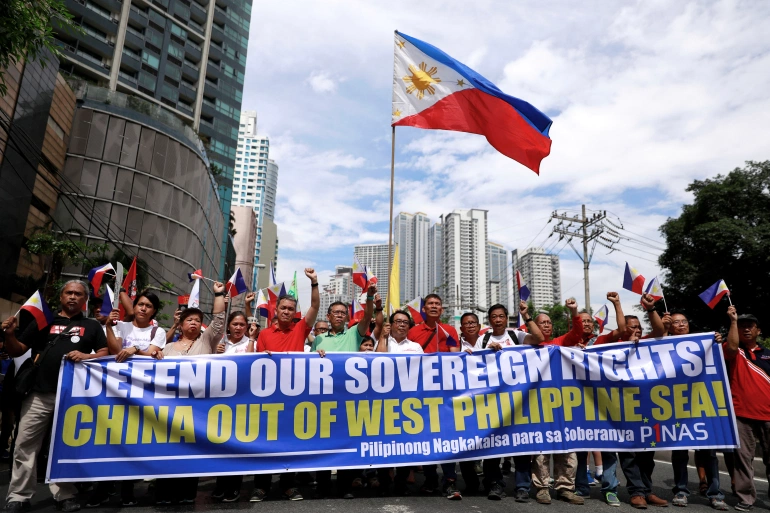 Some have accused Philippine president Duterte of softening his tone recently when he said that "we want to remain friends [with China]. We want to share whatever it is. I am not so much interested now in fishing; I don't think there's so much fish to quarrel about". However, the president remained firm on oil, promising to challenge any attempt at drilling for oil by the Chinese much more actively.
"I will send my gray ships there to state a claim if you start digging for oil, nickel, precious stones there. That would be the time that we should act on it. […] If they start drilling oil there, I will tell China, is that part of our agreement? If that is not part of our agreement, I will also drill oil there. […] If we go there to assert our jurisdiction, it will be bloody."
The recent crisis is a direct challenge to Duterte's foreign policy agenda. The president has been working to decrease the county's reliance on the US and to build up Philippine-China relations. Some have speculated that the recent Chinese actions may force Duterte to reconsider his position but his implied willingness to compromise on fishing in the South China Sea puts this into question. Regardless, the president has already reconsidered some of his plans such as his previous push to cancel agreements allowing the US to station troops in the Philippines.