Three Saudi Soldiers Executed for High Treason
According to an official statement from the official Saudi Press agency, three soldiers have been executed for high treason. In an unusual move, the names of the three soldiers have been revealed: Muhammad bin Ahmed bin Yahya Akam, Shaher bin Isa bin Qasim Haqawi, and Hamoud bin Ibrahim bin Ali Hazmi. The decision to do so may highlight that the crimes of these soldiers were deemed as exceptionally grave and according to the Washington-based Near East South Asia Centre for Strategic Studies' David Des Roches, "worthy of exemplary punishment".
According to the press release:
"The ministry said that the three soldiers were convicted of high treason following the investigation which uncovered their collaboration with the enemy over plots against the Kingdom of Saudi Arabia's military interests, security and stability, adding that the convicted soldiers had been referred to the specialized court with all judicial guarantees essential for fair trial, the rule of law and the proper administration of justice.

With the court having sufficient evidence of high treason and, according to the relevant laws, the ministry said that the three soldiers had been sentenced to death and a royal decree had been issued upholding the court's ruling."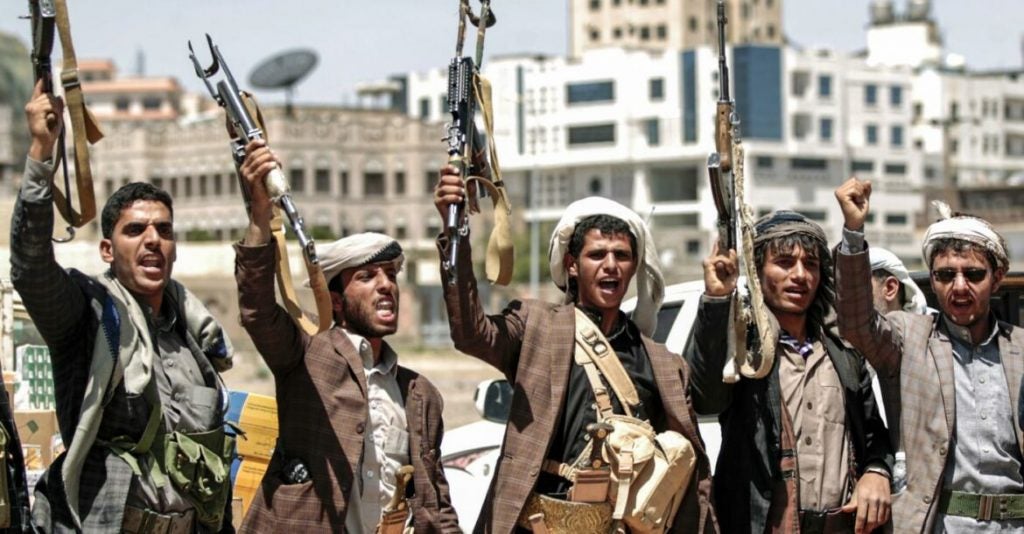 While the three men were found guilty of collaborating with the enemy, the identity of the 'enemy' had not been revealed by the Saudi Defense Ministry. It is known, however, that the soldiers were in the Southern Region Military Command, leading to speculation that they had been aiding the Houthis in their fight against the Saudi-backed Yemen government.
Fighting in Yemen has intensified recently with 53 fighters reported killed on Saturday (the day of the execution). Meanwhile on Monday, 12 April, the Houthi rebels reportedly attacked Saudi Arabia with 15 drones and 2 ballistic missiles. According to UN estimates, the conflict has thus far claimed the lives of at least 230,000 people.