Nyutabaru Air Base To Host JASDF "Trump Card" F-35Bs
Japanese media is reporting that the government of Japan has decided to base the F-35Bs ordered by the Japan Air Self-Defence Force at Nyutabaru Air Base, in Miyazaki Prefecture on Kyushu.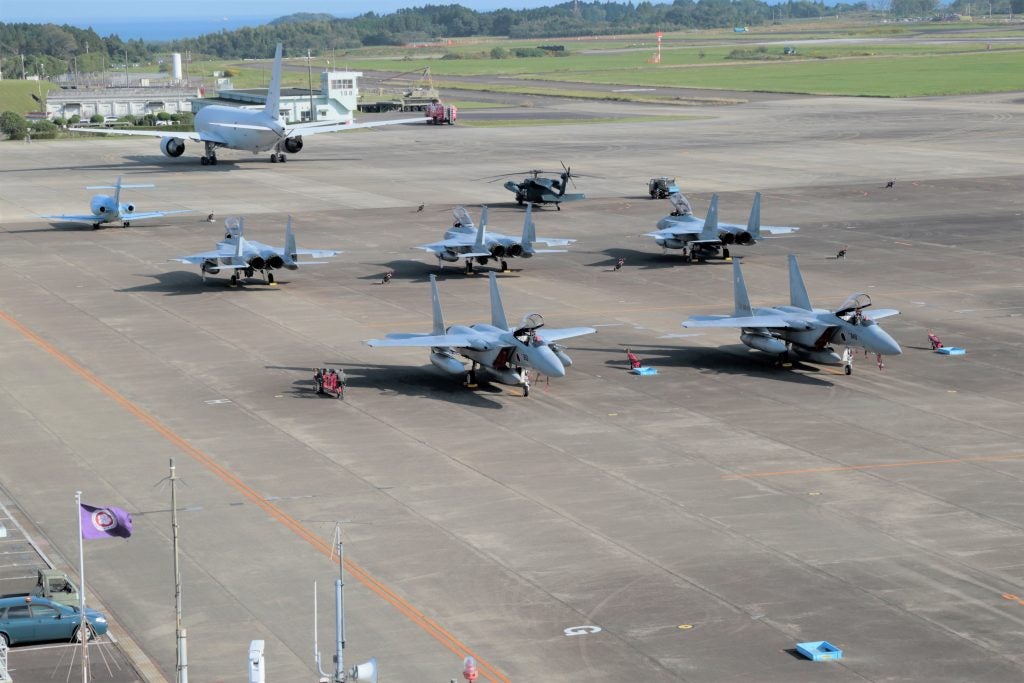 Yomiuri News reported on Sunday that F-35B operations at Nyutabaru are expected to begin in 2024, the first JASDF air base selected to host the short takeoff and vertical landing-capable fighter. Nyutabaru was selected due to its position in between several facilities key to JASDF F-35B operations. To its north in Hiroshima Prefecture is the Japan Maritime Self-Defense Force's Kure regional headquarters, the homeport of the JS Kaga, which the F-35Bs are to be integrated with following the helicopter carrier's refit to support F-35B operations.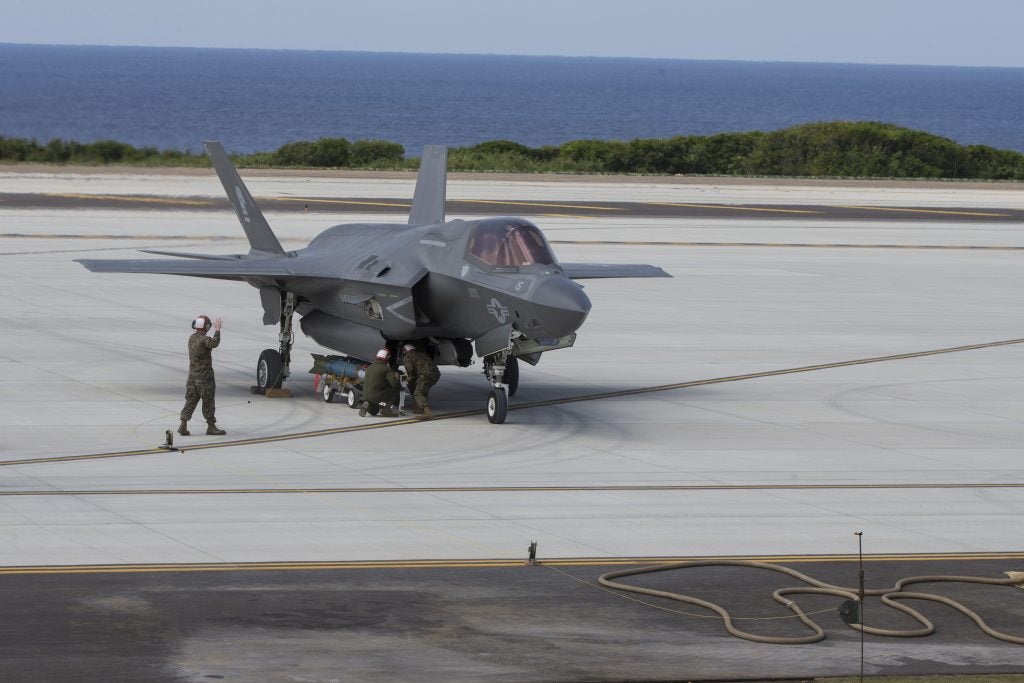 Also north of Nyutabaru in Yamaguchi Prefecture is Marine Corps Air Station Iwakuni, home to the Green Knights of VMFA-121, the sole forward deployed US Marine Corps F-35B squadron (and first USMC F-35B squadron), the squadron the JASDF F-35Bs will be training with. To its southeast is the island of Mageshima, which is being developed as an airfield for carrier aircraft field carrier landing practice (FCLP) for the US Navy.

An anonymous Ministry of Defense official characterized the F-35B to the newspaper as the JSDF's "trump card" for defense of Japan's outlying islands. According to the official, this is due to the F-35B's STOVL capabilities facilitating flight operations off of private airfields in the absence of permanent JSDF facilities. It is worth noting that the United States Marine Corps is experimenting with similar forward basing as part of its Expeditionary Advanced Base Operations concept, with VMFA-121's F-35Bs taking part in rehearsals of the concept on Ie Shima.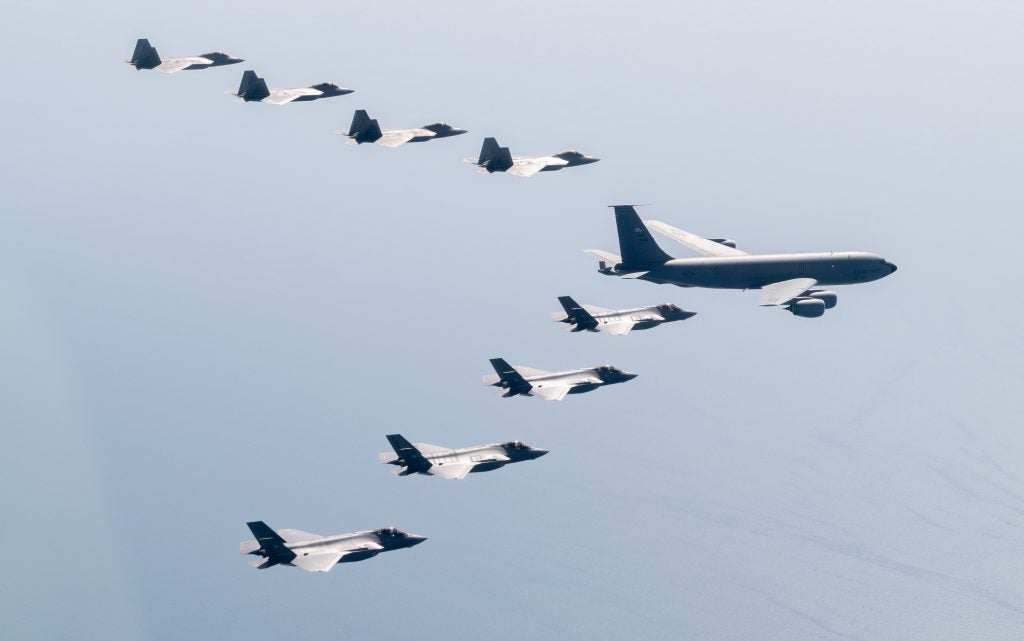 In the meantime, F-22 Raptors from the USAF's 199th Fighter Squadron have been training with F-35As of the JASDF's 302nd Tactical Fighter Squadron. The F-22s have been forward deployed to MCAS Iwakuni from Joint Base Pearl Harbor-Hickam, in support of U.S. Indo-Pacific Command's dynamic force employment concept, which also seeks to provide rapid and dispersible deployments to maximise "operational unpredictability".