Japan Announces Development Plans for Mageshima
The Japanese government has begun preparation work for the construction of a military airfield and its supporting facilities on Mageshima. Kyodo reports that the Japanese government currently plans for construction of the airfield to begin in fiscal year 2022. This follows Asahi's reporting at the end of November 2019 that the Japanese government was finalizing the purchase of the uninhabited island from its current owners, Taston Airport, a development company based in Tokyo.

The Japanese government plans to restart an environmental survey of the island in January 2020. The survey will be used to carry out an environmental impact assessment, after which construction of the airbase will proceed. The Japanese government has already set aside 500 million yen ($4.6 million) in its fiscal year 2020 budget for expenditures related to the island.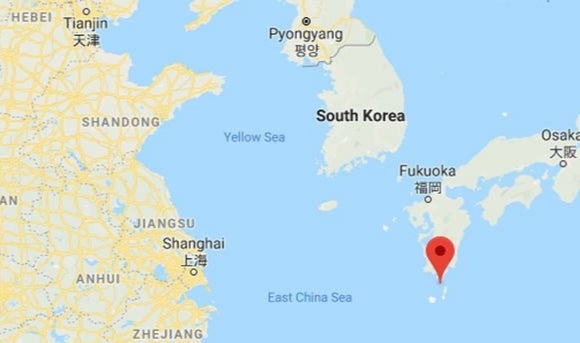 The Japanese government had sought the purchase of Mageshima Island following a United States request for a new site for carrier aircraft field carrier landing practice (FCLP). US carrier aircraft of Carrier Air Wing (CVW) 5 currently perform FCLP on the island of Iwo To (commonly known as Iwo Jima). The long distance between the aircraft's home base of MCAS Iwakuni and Iwo To (around 1,400 kilometers), however, has driven the United States and Japan to seek a closer airfield for FCLP training. Mageshima Island is around 400 kilometers away from MCAS Iwakuni.

Mageshima is part of the Ōsumi Islands, a northern subgroup of the Ryukyu Islands. It is administratively part of Kagoshima Prefecture, and administered by the city of Nishinoomote on the neighbouring island of Tanegashima, 12 kilometers east of Mageshima. It is currently uninhabited, but it does have two unpaved runways that are likely to be paved and expanded once construction begins. Mageshima had been previously proposed as a landing field for the Japanese-developed HOPE space shuttle, but much like the shuttle, the facilities never materialized.

The completed airfield is likely to be a joint Japanese-American facility. In addition to the FCLP landing field, the Japanese government is looking to move US Marine Corps MV-22 Osprey training operations to Mageshima from Okinawa.