Burmese Rebel Groups Launches Large Attacks Against Government Bases as Post-Coup Crackdown Continues
The Kachin Independence Army (KIA) has launched a coordinated series of attacks on Tatmadaw bases near the Myanmar border with China as the government continues to heavily crack down on civilian protestors in several major cities, killing hundreds.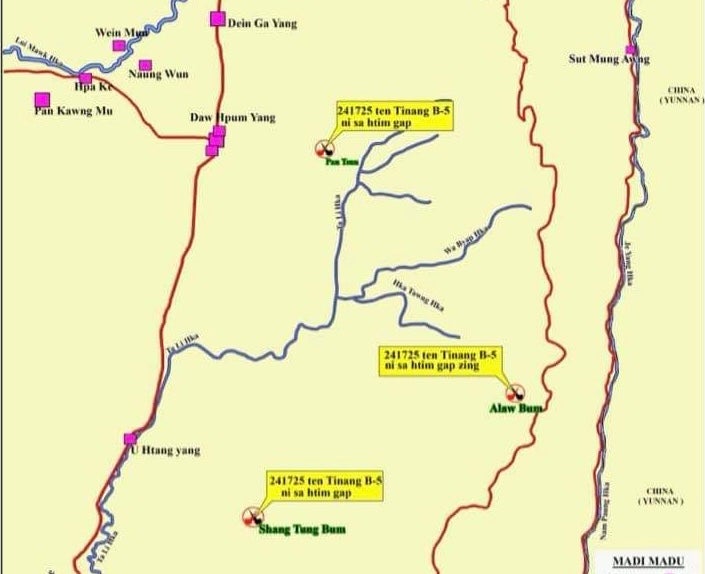 On the evening of the 24th, KIA troops attacked three Tatmadaw bases along the front line, with fighting lasting all night until one of the bases at Alaw Bum was overrun. It is unknown what the total casualties are.
The following day, footage was released from Alaw Bum showing KIA fighters inside of the Tatmadaw base in possession of weapons and military equipment captured from the garrison there. Photos posted on social media also showed at least four soldiers who had been defending the post had possibly been killed in the fighting.
Fighting continued on the 27th as the KNLA (Karen National Liberation Army) attacked another base at Thi Mu Ta, overrunning it and taking 6 men prisoner there. The victories are proudly being broadcast on social media and are attracting higher levels of support than normal, as urbanites and diaspora who previously paid no attention to the various rebel groups in the country suddenly find common cause.
The KIA also continued their attacks on the 27th, overrunning a base near the Hpakant township in the morning. Footage broadcast on social media showed well-equipped KIA soldiers boasting over their victory whilst showing off three captured MA-1 MK-I rifles.
As the crackdown worsens in cities like Rangoon/Yangon, it would appear that rebel groups such as the KIA and KNLA seek to capitalize on this as an opportunity to not only become more mainstream amongst the populace in Myanmar, but take ground in the heavily contested Kachin and Karen states. While it is hugely improbable that the Kachin Independence Army or Karen National Liberation Army will assist protestors in the cities to the south and west, previously secure Tatmadaw bases in the region are now extremely vulnerable to attack. It is expected that heavy fighting in the region will continue as the rebel groups seeks to exploit new weaknesses and take ground.