First Joint Strike Missile Test Drop From F-35A Internal Bay
The Norwegian Defense Materiel Agency has released photographs of the first drop of the Joint Strike Missile from a US Air Force F-35A. The test, which was flown out of Edwards Air Force Base in California, took place in February.

Testing of JSM releases from the F-35A's internal weapon bays started in 2020, with initial drops from parked F-35s on the ground into a foam rubber pit. Following the ground tests, the first test to verify safe separation from the F-35 in flight was carried out. The head of the Defense Materiel Agency's F-35 department, Brigadier Jarle Nergård, says that an instrumented test aircraft was used for the test, in this case F-35A CF-01 of Edwards Air Force Base's 461th Flight Test Squadron.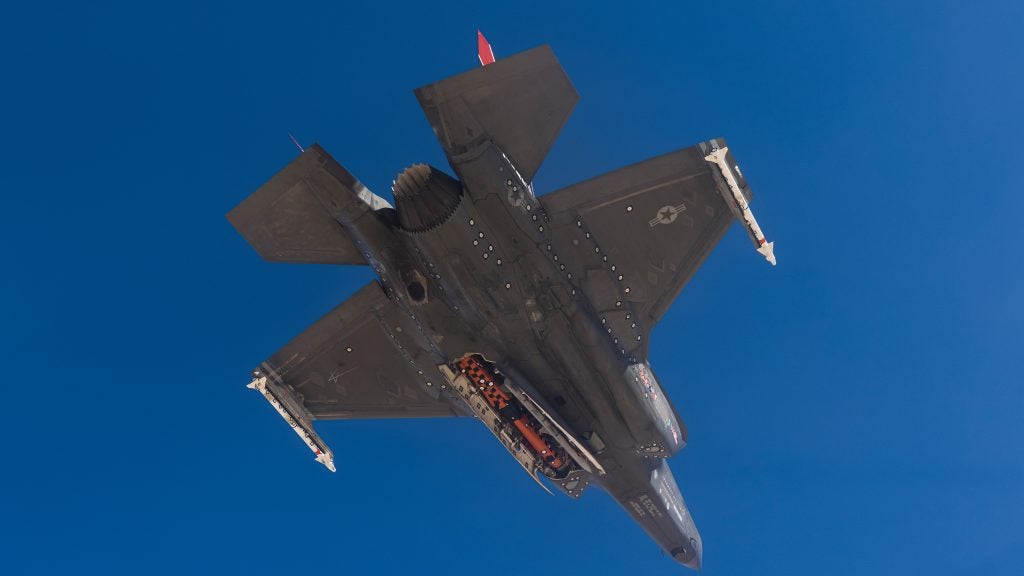 According to Nergård, CF-01 was outfitted with three cameras inside the weapon bay and three more cameras in a camera pod on the wing to monitor the separation of the test JSM, with special photo markings applied to both CF-01 and the test missile to facilitate accurate analysis of its separation behavior. The test also had a two-seater F-16 as a chase plane, with the cameraman in the back seat filming the test from a short distance.

The video footage from the test, as well as telemetry from both the test missile and CF-01, is used for test analysis by the Defense Materiel Agency, the Norwegian Defence Research Establishment, as well as JSM manufacturer Kongsberg. Test data is also analyzed by the USAF's Seek Eagle office, which oversees weapons integration for the F-35A and other USAF tactical aircraft, alongside the 461th Flight Test Squadron. The data is compared against modeling previously conducted by Kongsberg and Seek Eagle.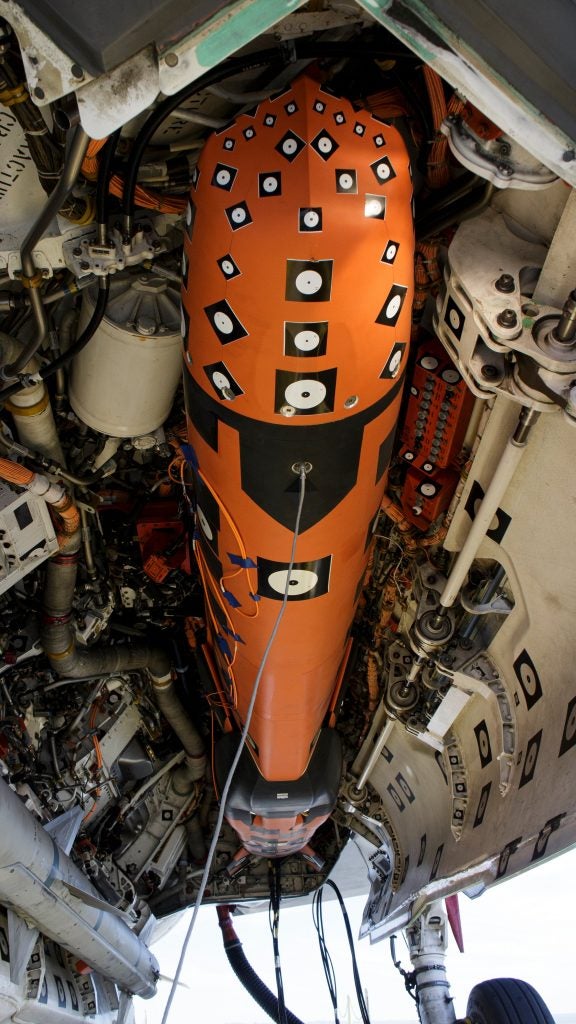 Nergård says that the February test was a comparatively simple start to flight testing, with subsequent tests to feature more challenging weapon separation conditions. While the missile has already completed extensive flight testing throughout its flight envelope, the testing on the F-35 will include extended free flight of the JSM.

As previously reported, Kongsberg's JSM is the only current cruise missile designed for internal carriage in the weapons bays of the F-35A and F-35C, and is capable of engaging both land and sea targets. Norway and Japan have ordered JSMs for their F-35As, while Kongsberg continues to offer the missile to other F-35 customers.